Skip to end of metadata
Go to start of metadata
The system supports 3 main types of catalogs and one additional type of catalog for the tire industry.
Card Product
The card displays basic information about the product and its image. At the same time, it is possible to place an order and conclude a transaction by analogy with an online store.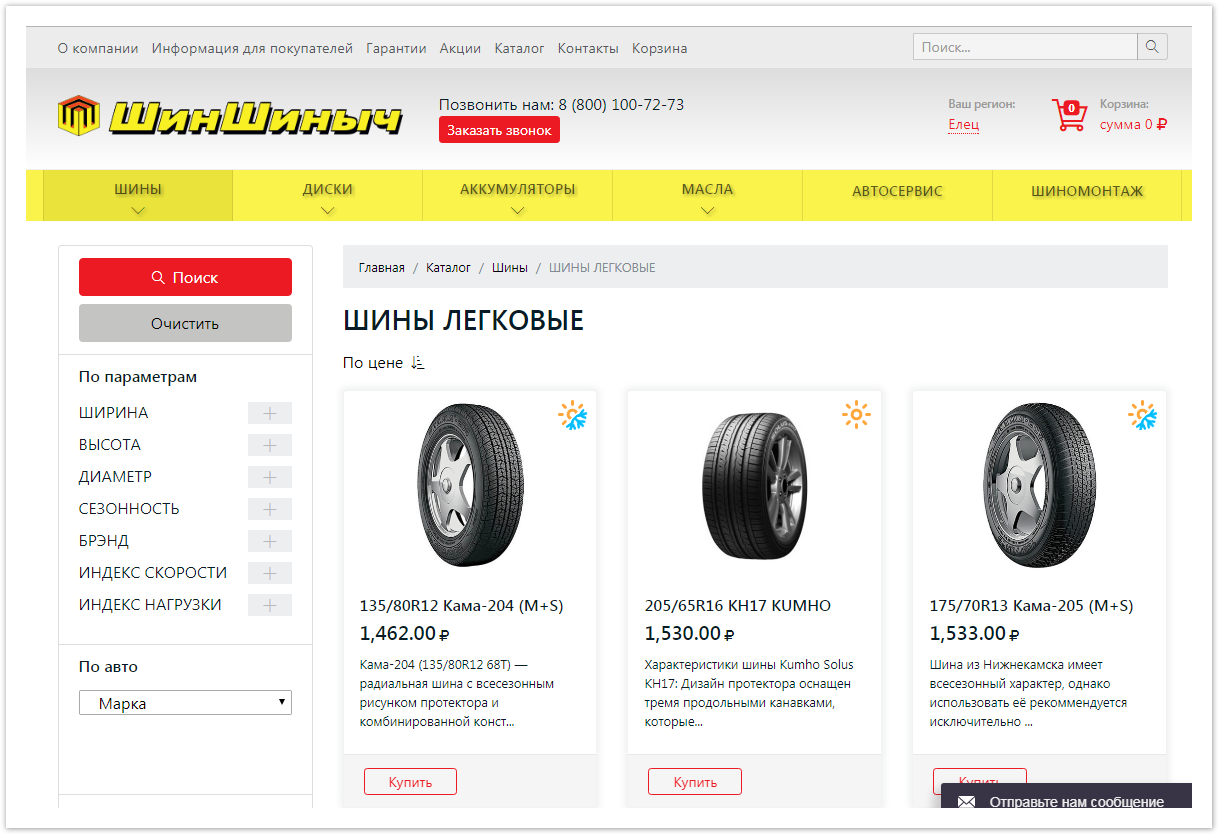 It is possible to place an order in the online store without registration.
Product Designer Templates
The creation of templates with a list of properties for a better description of products in a particular product category is supported. Then, when adding products manually, a list of required properties for this product category will be displayed.
To use the product designer:
1. Creating a product designer template
Add a product designer template in the administrative part of the portal.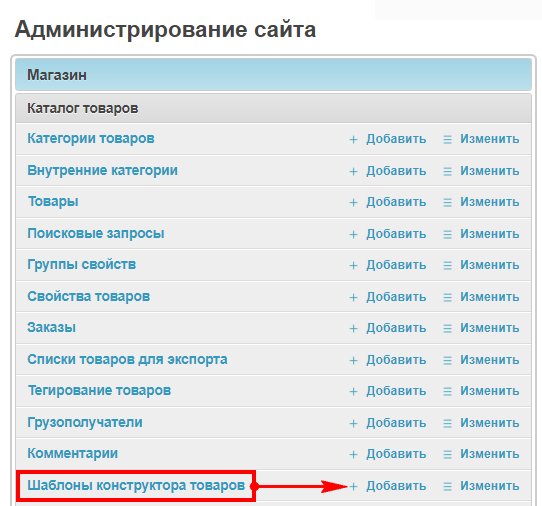 2. Template customization
Customize the new template by selecting the available product and category properties from the general list.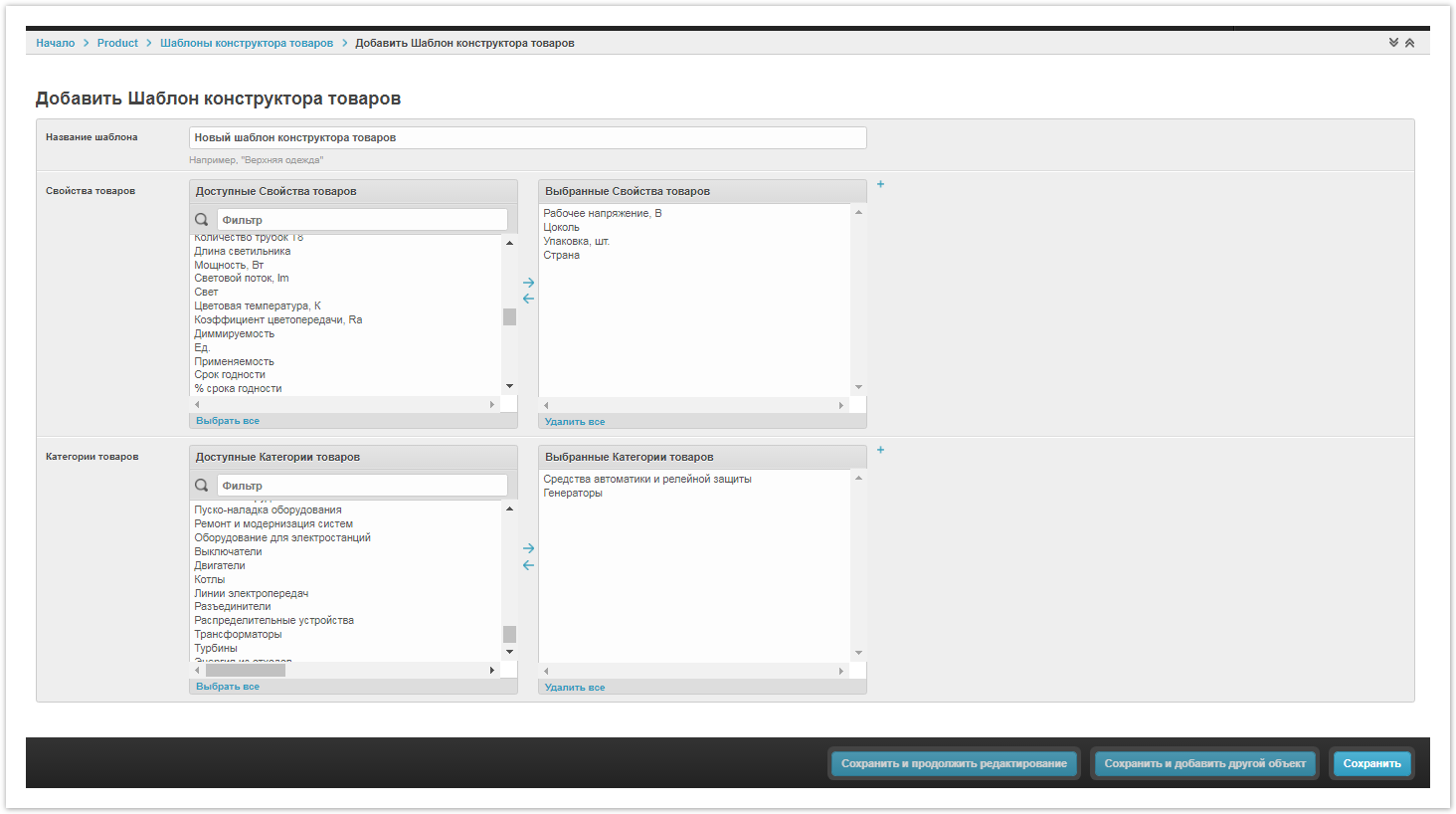 3. Adding a product / service using a template
When adding a product / service, select the created and customized template, describe the added product based on it.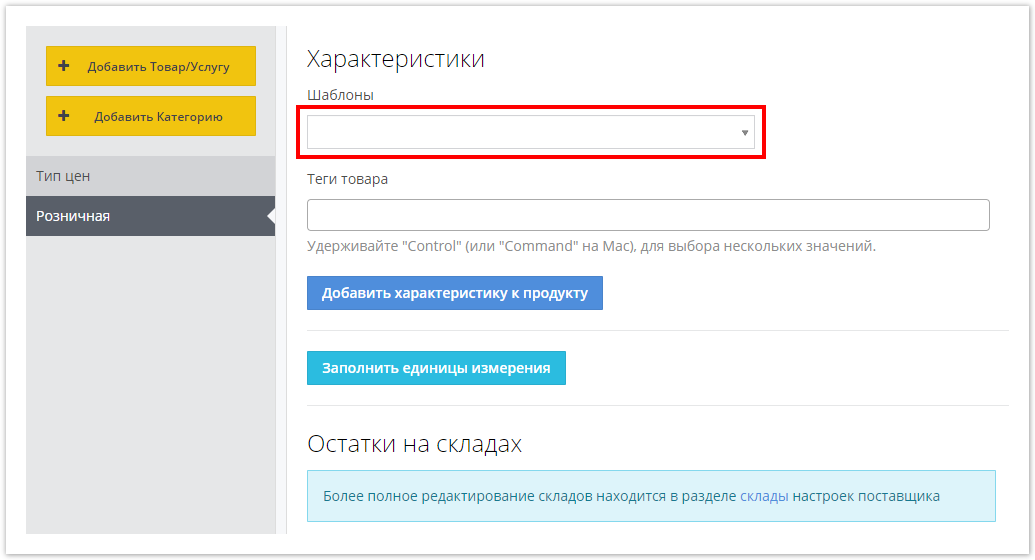 Modifications in the product card
All modifications made are displayed in the product card and are available for viewing, as shown in the figure below.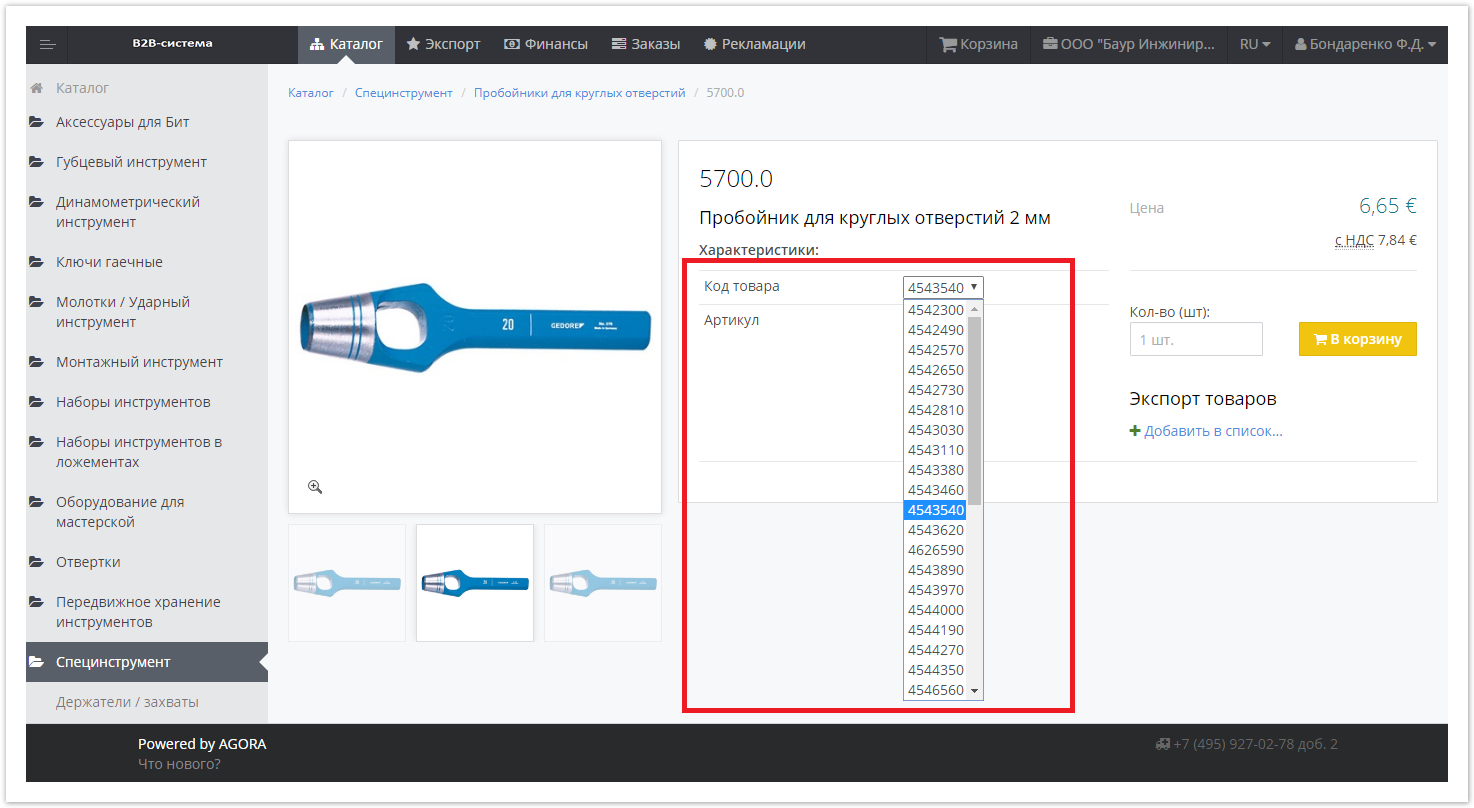 Export the list of goods from the customer's account
The customer can create any list of goods and export it in XLS, CSV format or in the form of YML (active updated links), for which you need to perform the following steps:
1. Formation of a list of goods for export
Go to the "Export" menu and create a list of products for export.

2. Export of goods
Export the goods after selecting the appropriate options.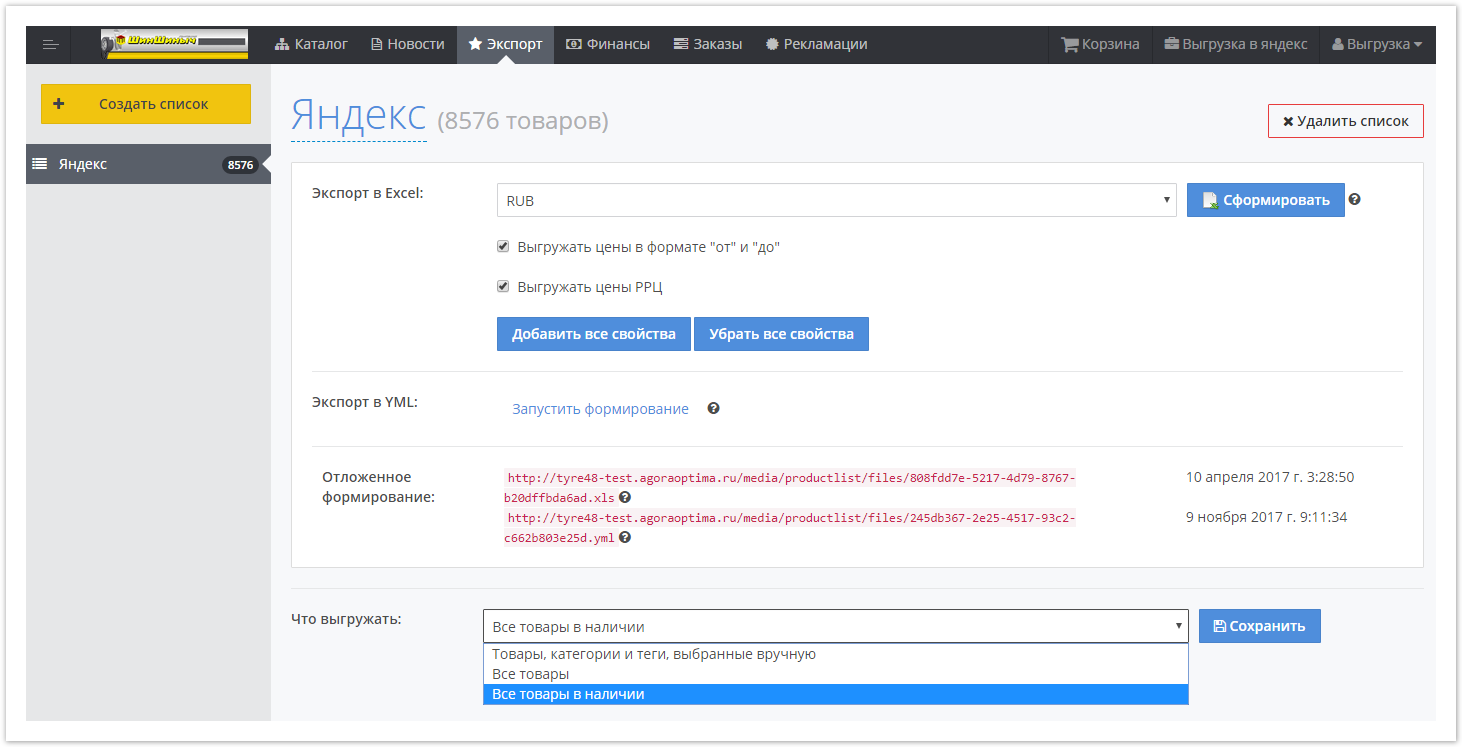 Display reserves in the directory
In the catalog, opposite each item, the balance in the warehouse is displayed, and if the "Reserves" module is turned on, next to the balance the number of positions in the reserve reserved by this and / or other customers will be displayed.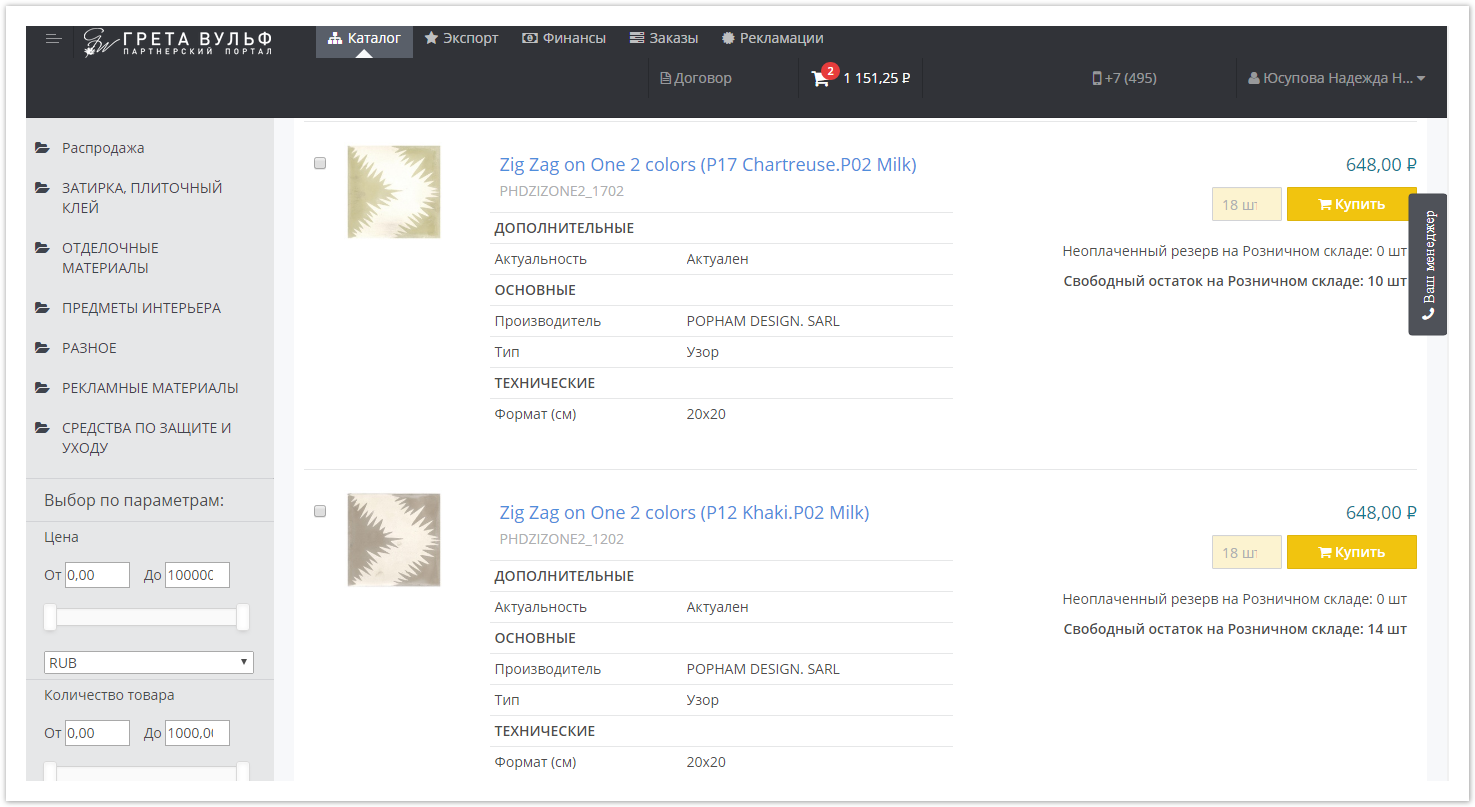 Residue display
It is possible to display residuals in the form of an indicator (as shown in the figure below). In this way, the supplier can visually assess the total amount of residuals.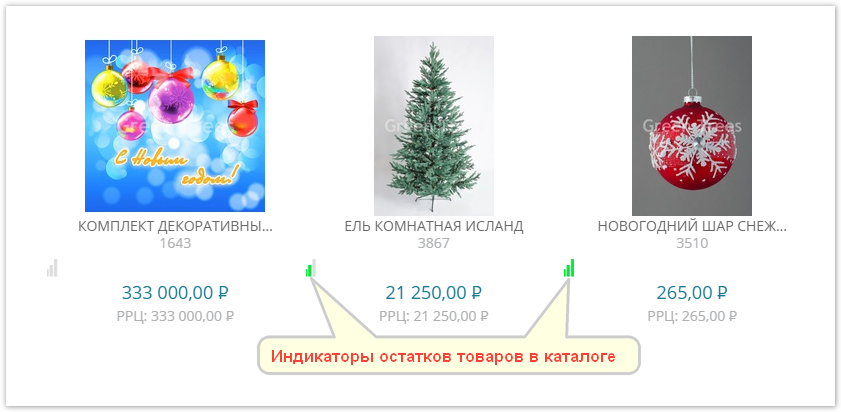 When you hover over the indicator, the number of units remaining is displayed.