Skip to end of metadata
Go to start of metadata
To find products with a bargain price, sort the catalog by price: from low to high.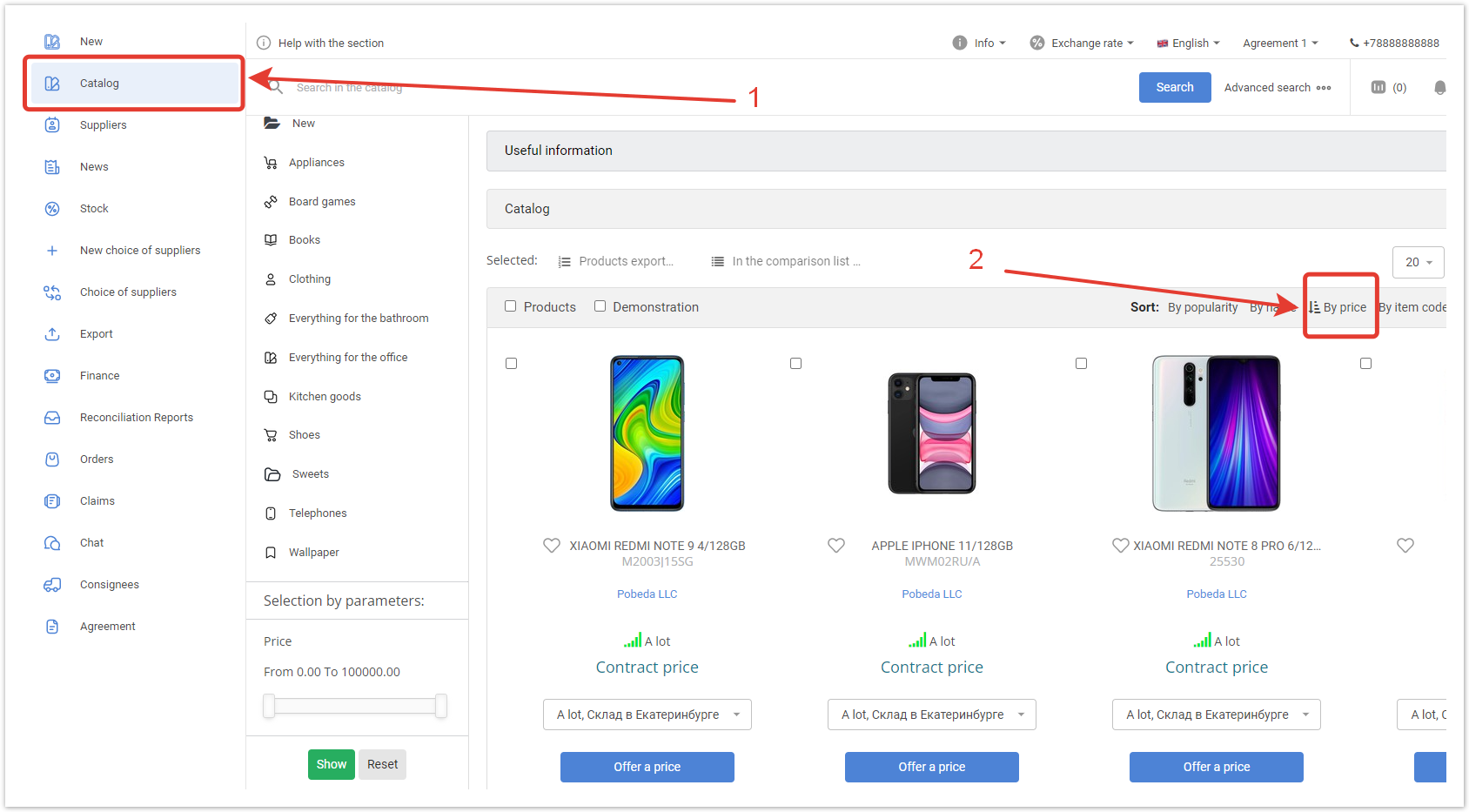 If a vendor has cataloged products with price offer, you'll see them first in the list.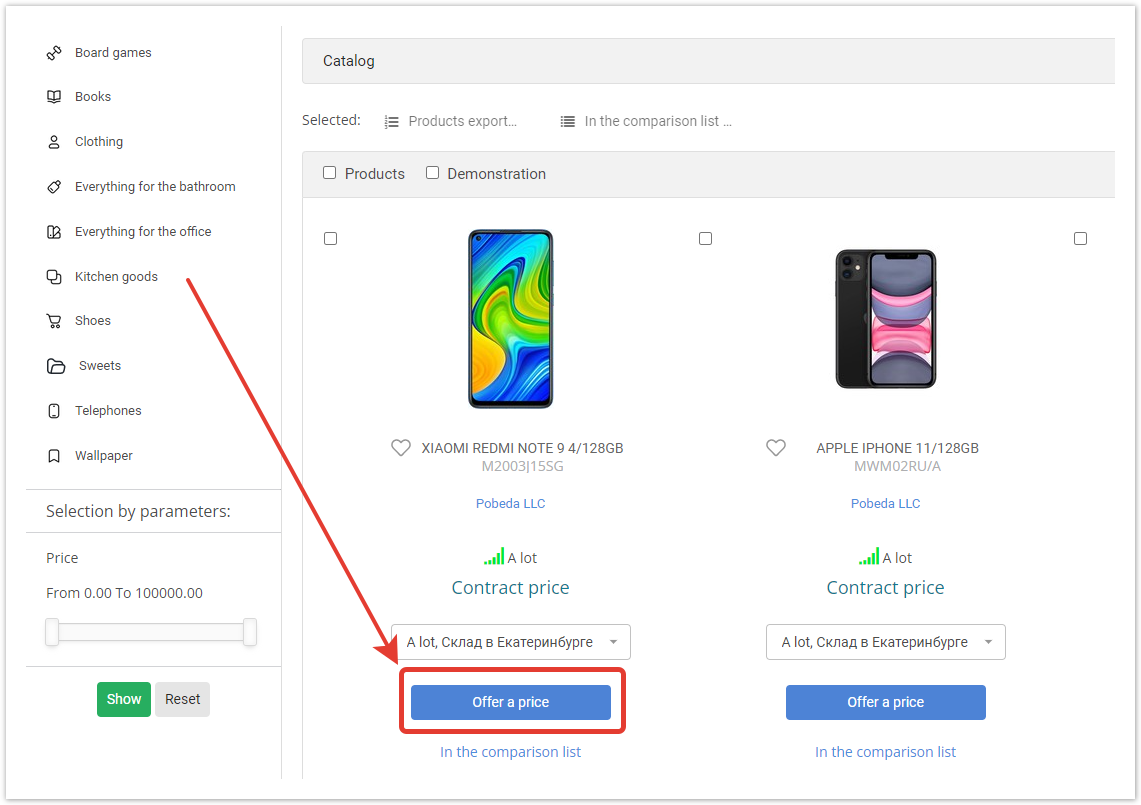 Then click the Offer a price button. You'll see a form in which you need to enter the price with VAT for which you are ready to buy the product and quanity of it. You can add a comment if needed. Сlick on the Send button — the supplier will receive an email notification with your proposal.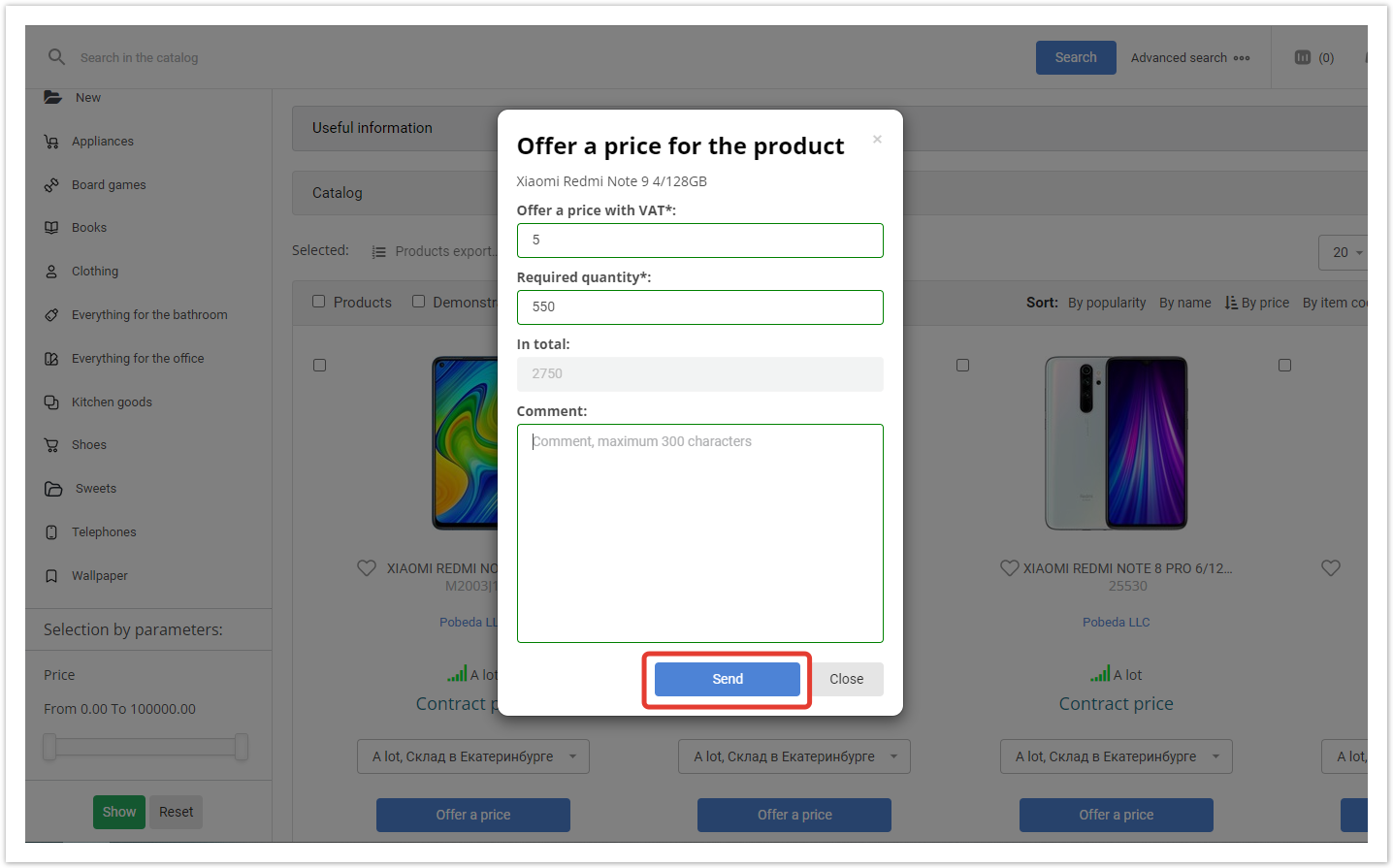 In the course of further correspondence with the supplier, you will be able to discuss the terms of the purchase and the method of placing the order.