Skip to end of metadata
Go to start of metadata
The catalog is available to unauthorized users.
The user sees the catalog in the same form as an authorized client sees it.
Unauthorized users will be shown products with prices that are specified by the Supplier as default prices.
Directory mapping example: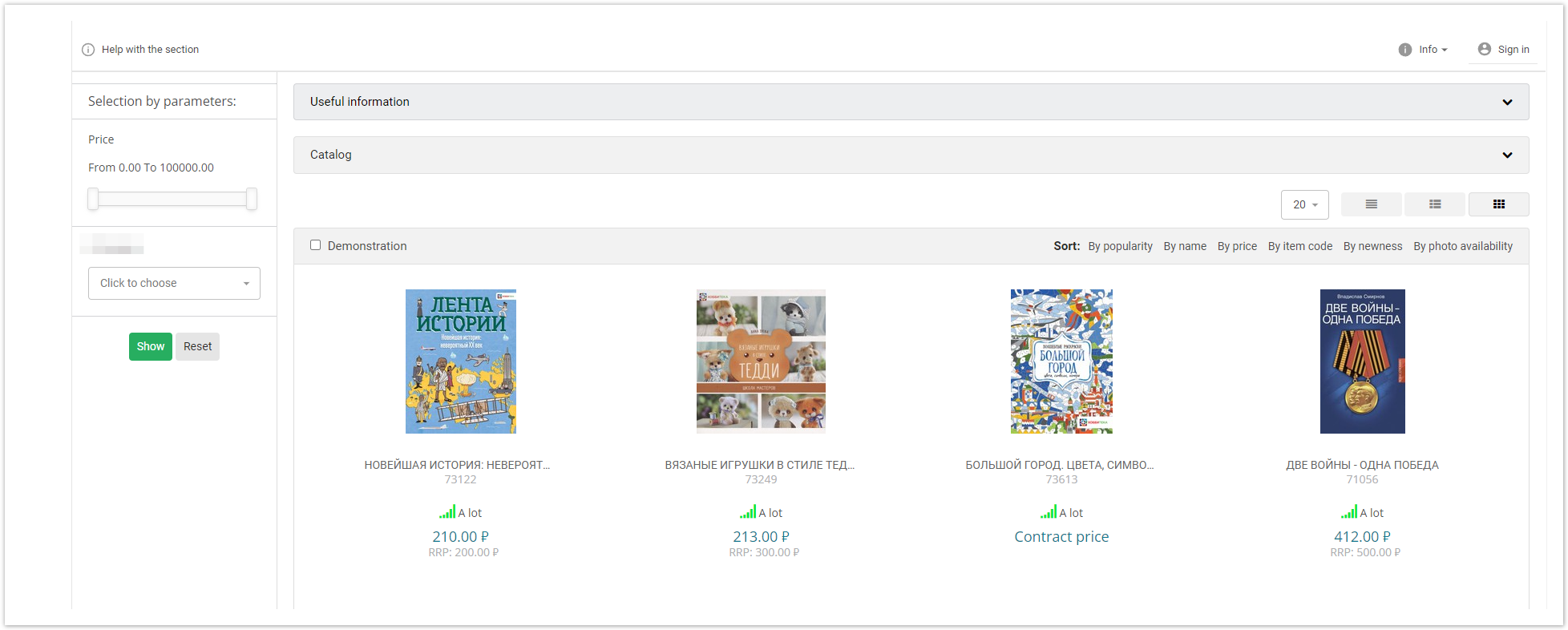 The Supplier also has the ability to disable the display of the price type in the open catalog.
To do this, go to the Settings section in your account, set checkbox opposite Hide prices for products in open catalog and Save changes at the bottom of the page.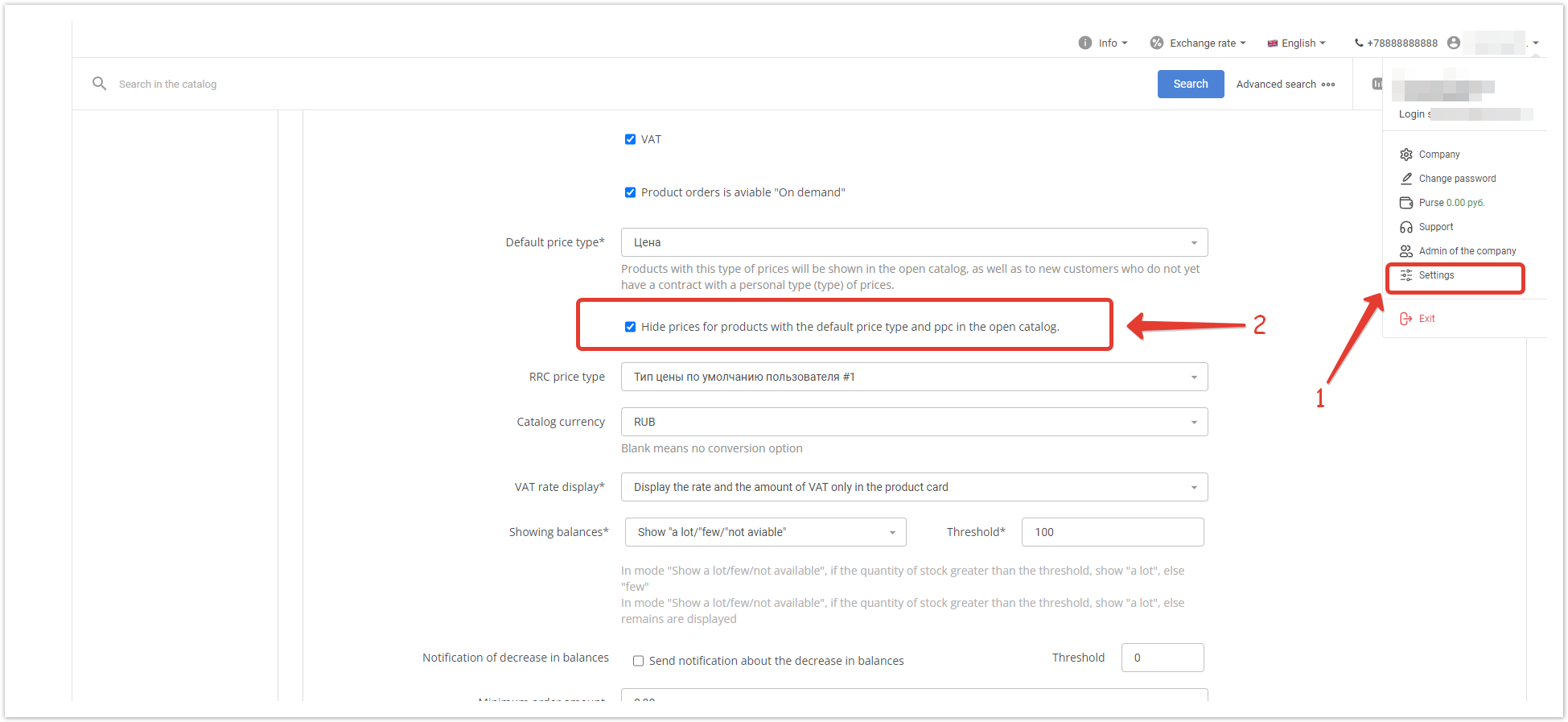 As a result, the Buyer will see a catalog without prices.
An example of displaying an open catalog without prices: