Skip to end of metadata
Go to start of metadata
Automatic comparison with standards
In the supplier's personal account in the My Catalog section, after the goods are loaded, the Auto-matching with product standards button appears. When you click on it, the downloaded products are automatically compared with the reference ones. Matching is done by name.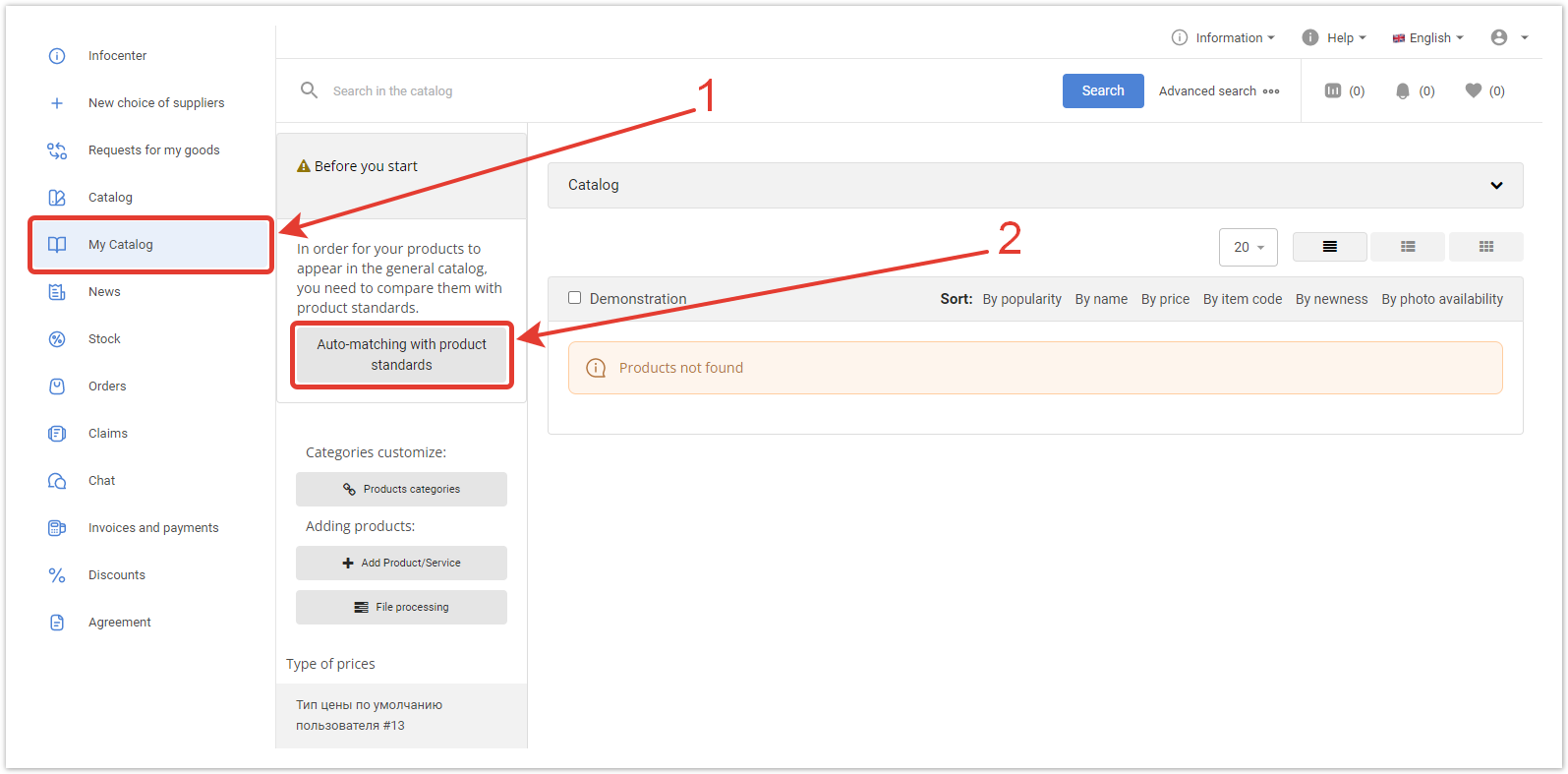 After loading, a table with the results of the comparison will open.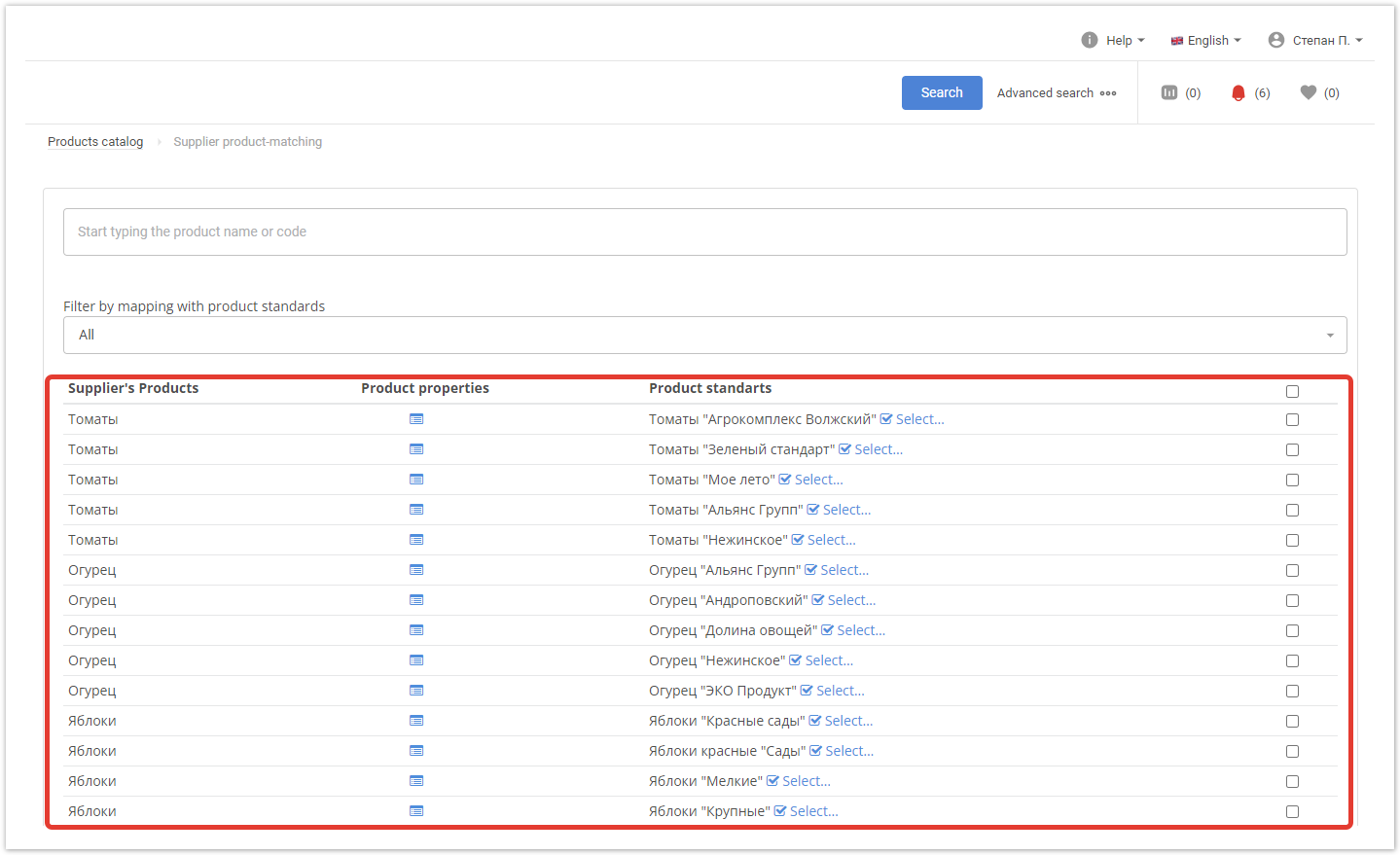 Save your changes. Now the uploaded products are linked to the reference ones and will be displayed as supplier offers in the cards of the reference products.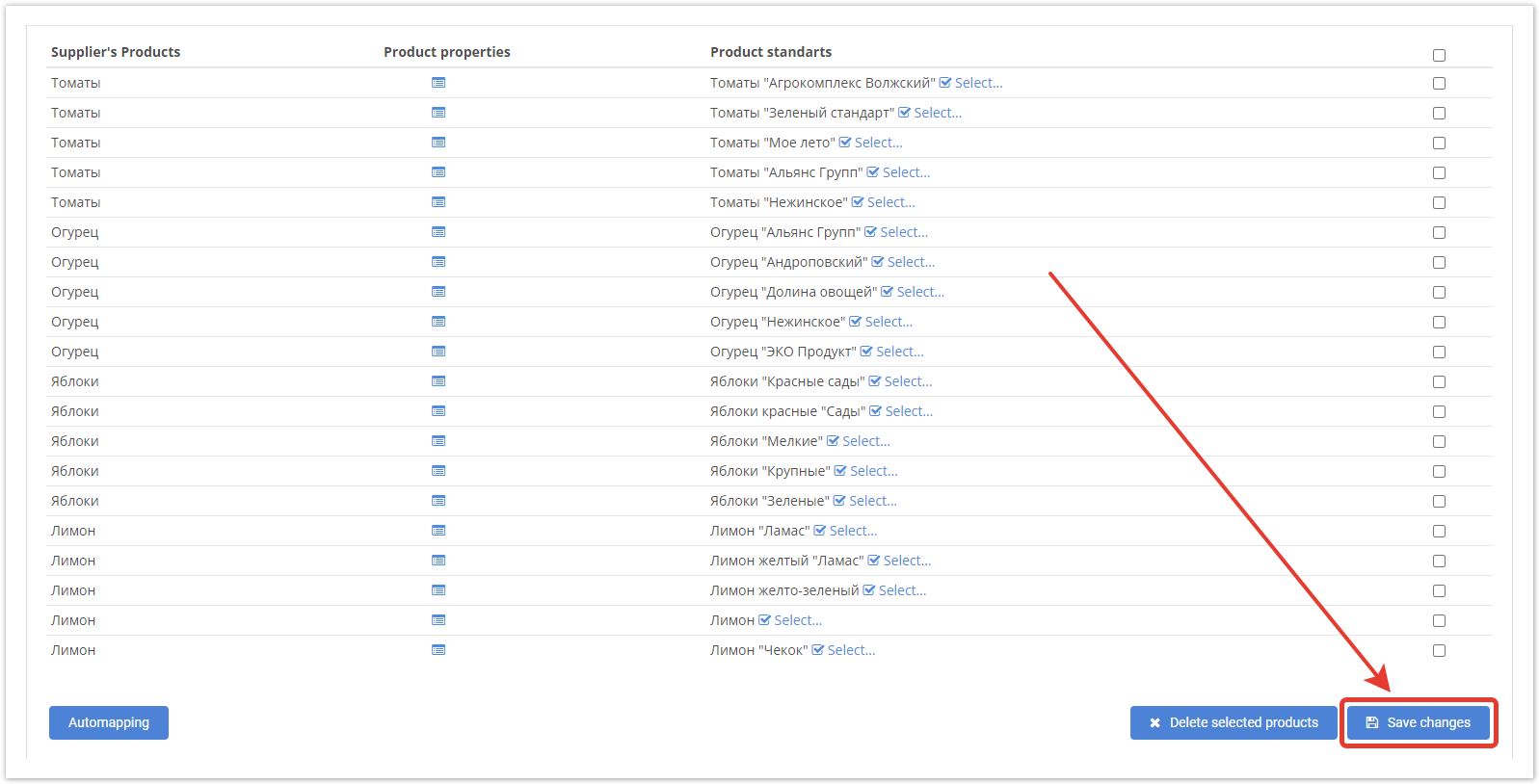 In addition, there is an option to revert to auto-matching in My catalog → Matchlist if you want to re-auto-match after uploading new products.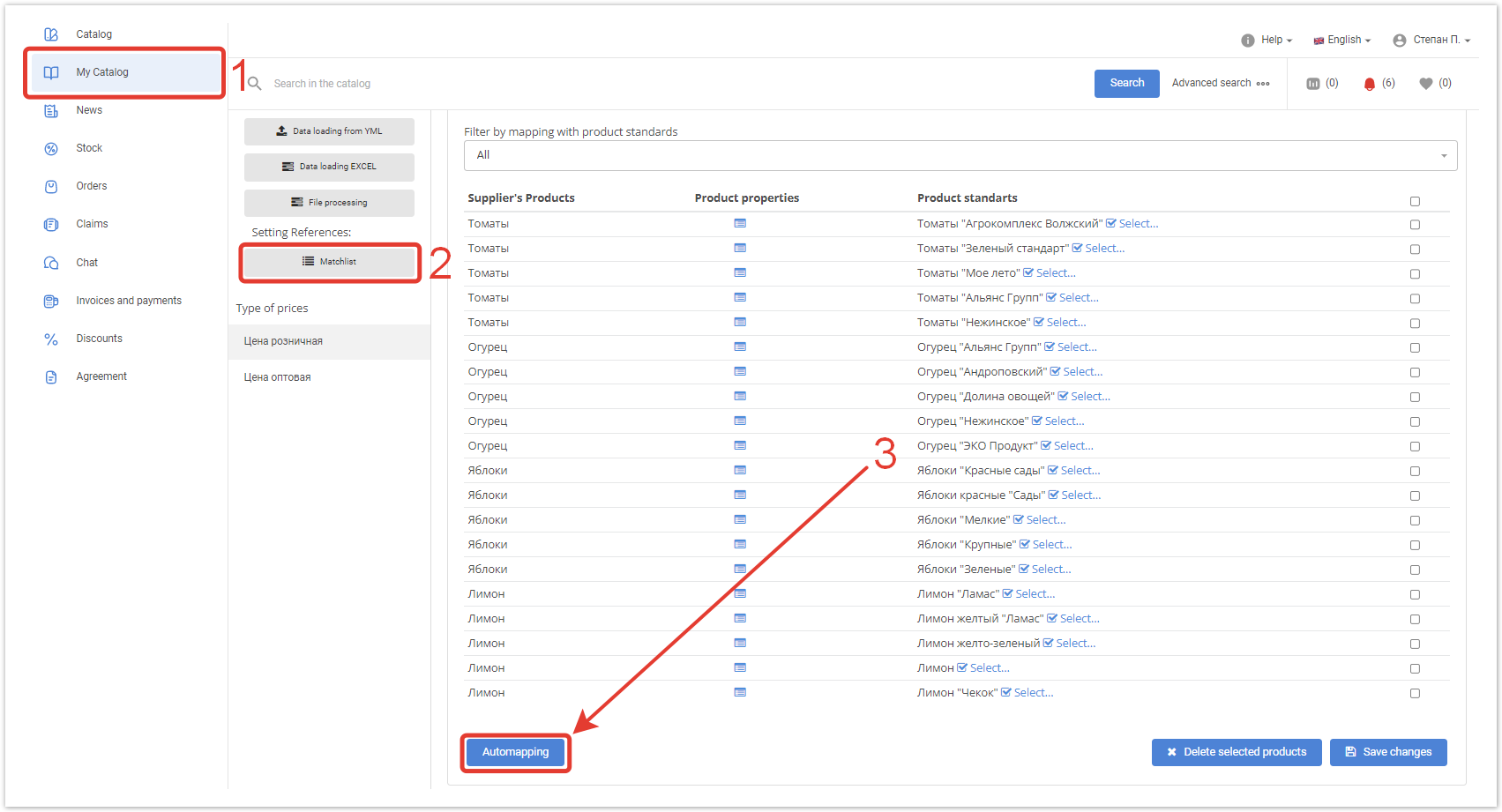 Manual comparison with standards
If a product does not match among the standards, you can assign them manually in the section My catalog → Matchlist.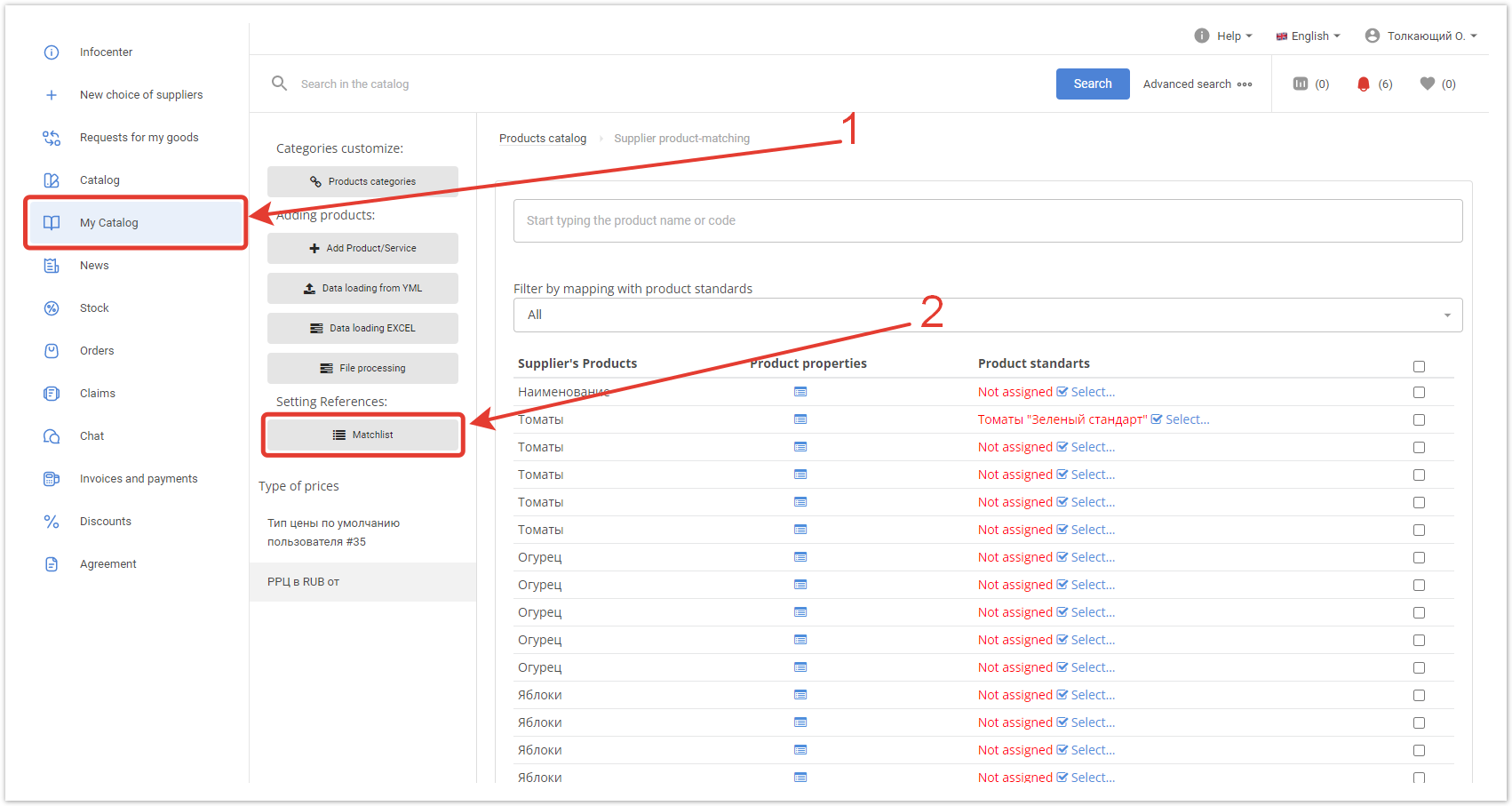 For each product, you need to assign a standard by clicking on the Select button.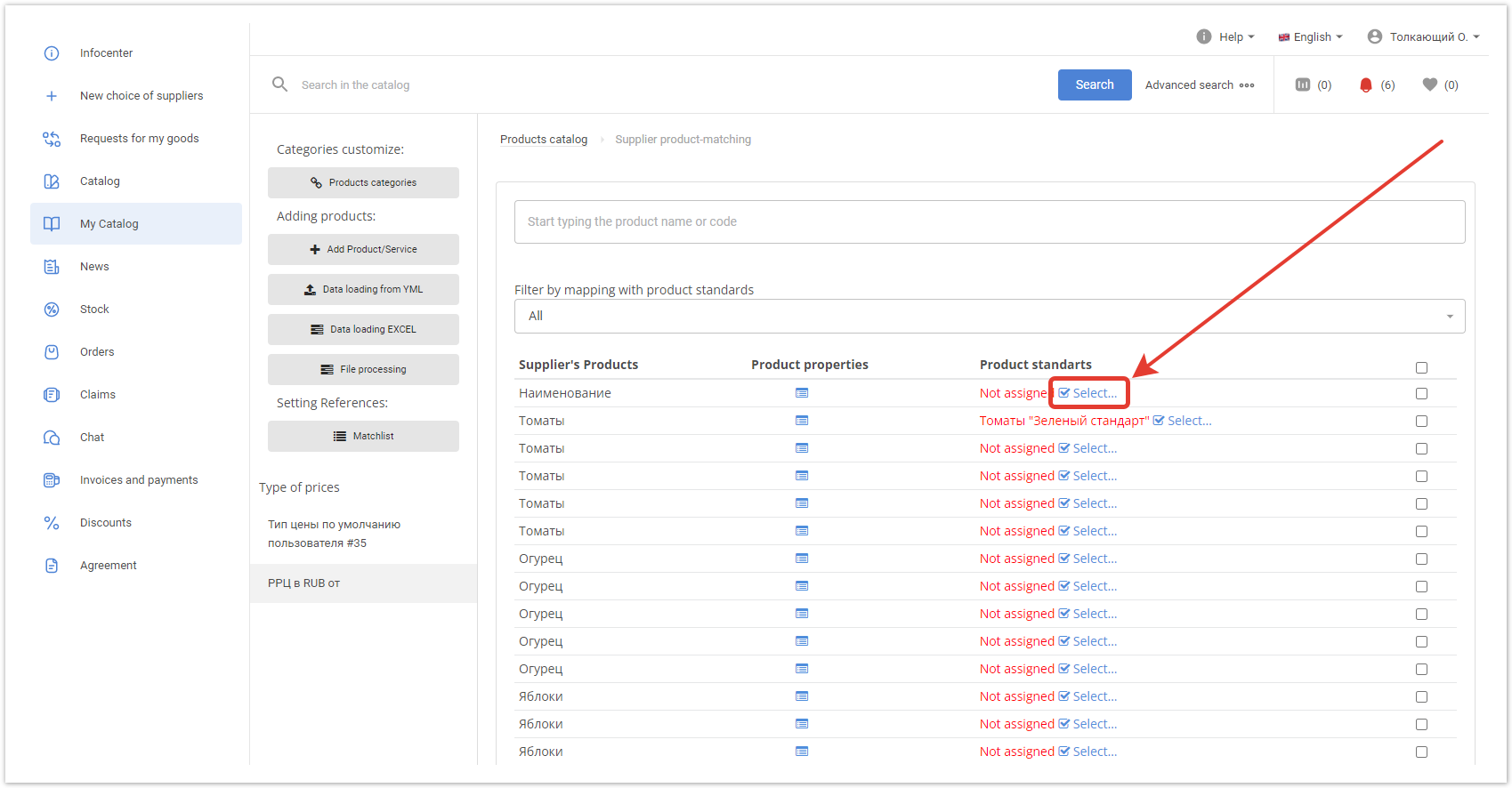 In the window that appears, enter the name of the product and, if such a reference product is entered in the system, select it. For more convenience, use the search.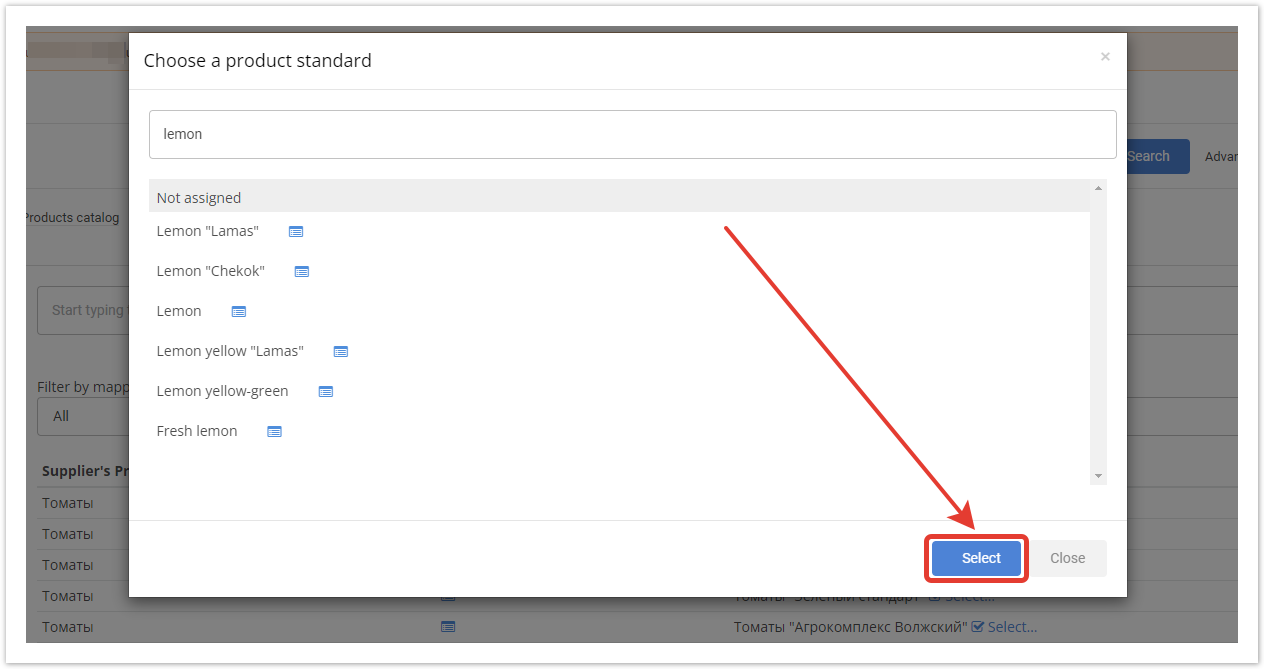 Then click Save changes.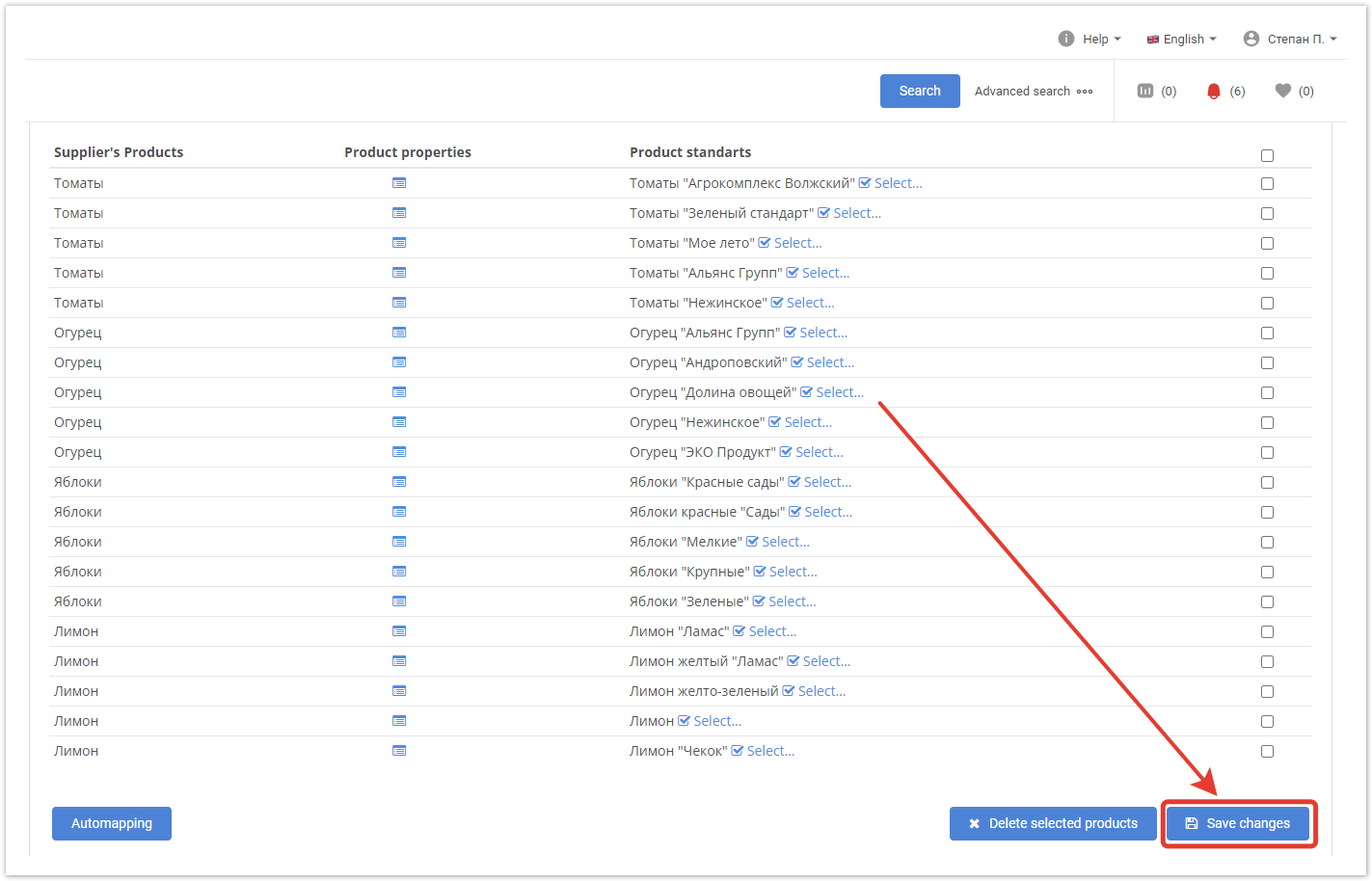 Detailed information on downloading the reference catalog can be found in this article.