Skip to end of metadata
Go to start of metadata
To find the product you need, you can use:
the full name of the product or part of it,
vendor code,
property,
part of the product description.
Elasticsearch will parse the text entered and return the results, ranking them according to the degree of matching. To use the search, enter a query in the line.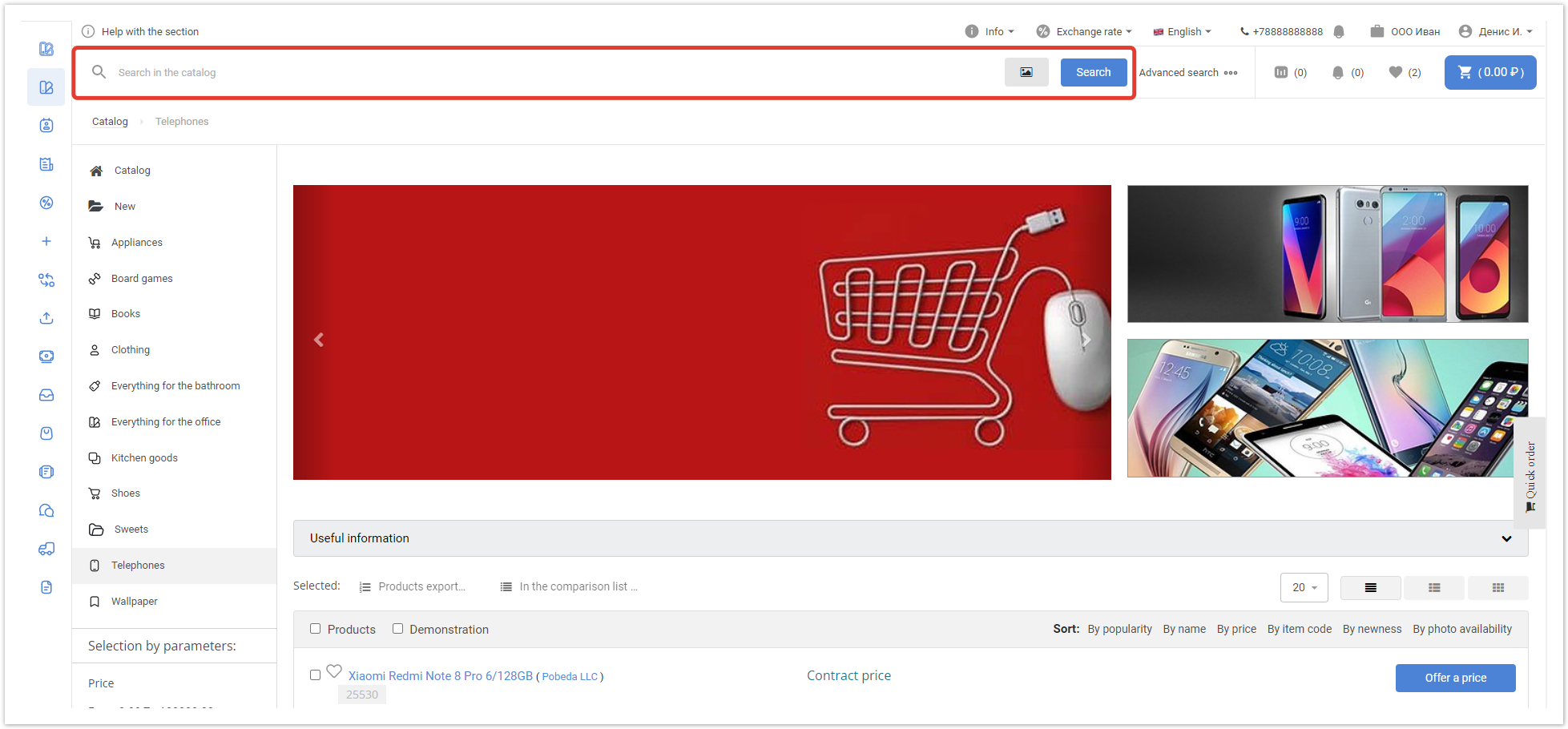 You can enter both the full name of the product and its part. After entering the query in the string, the corresponding results will appear in the search drop-down menu. For a complete list, click the Search button.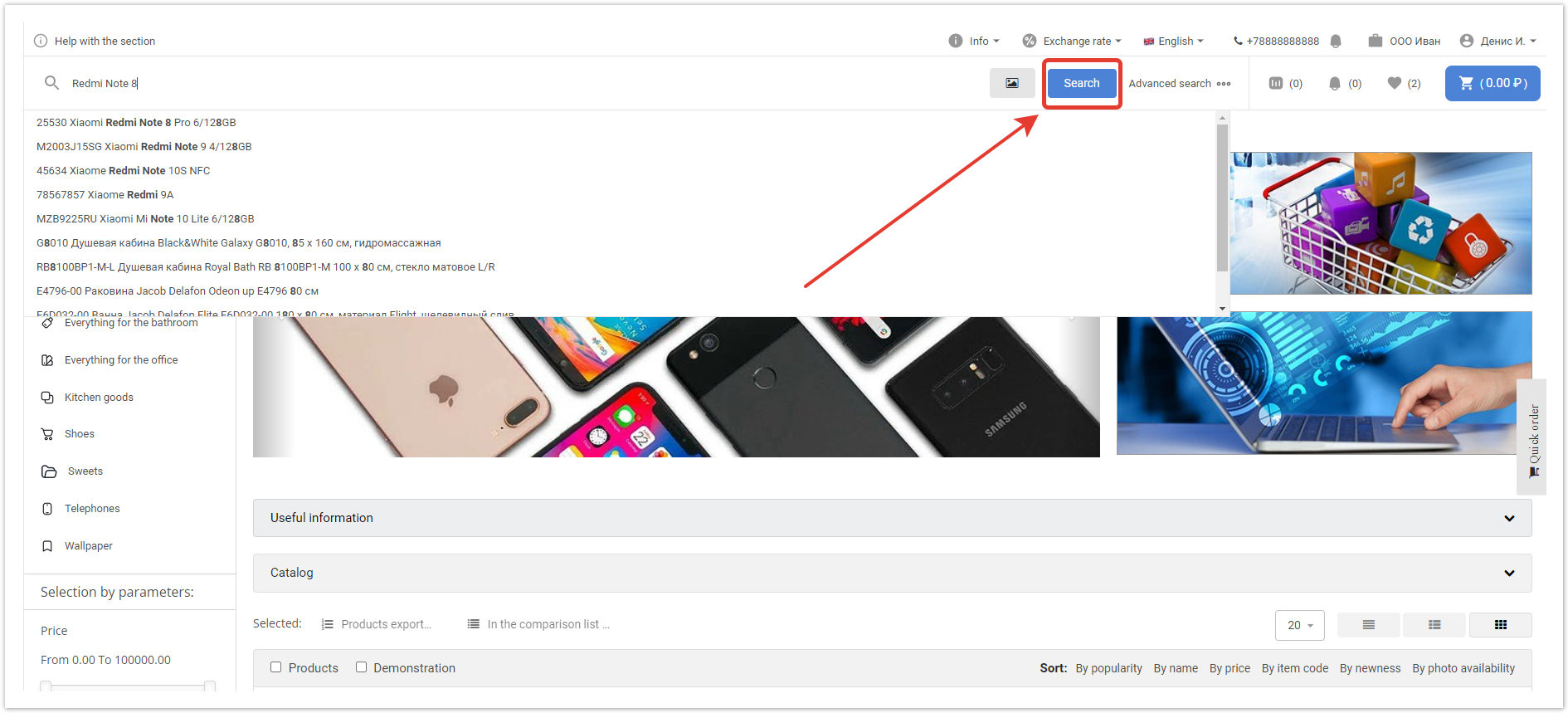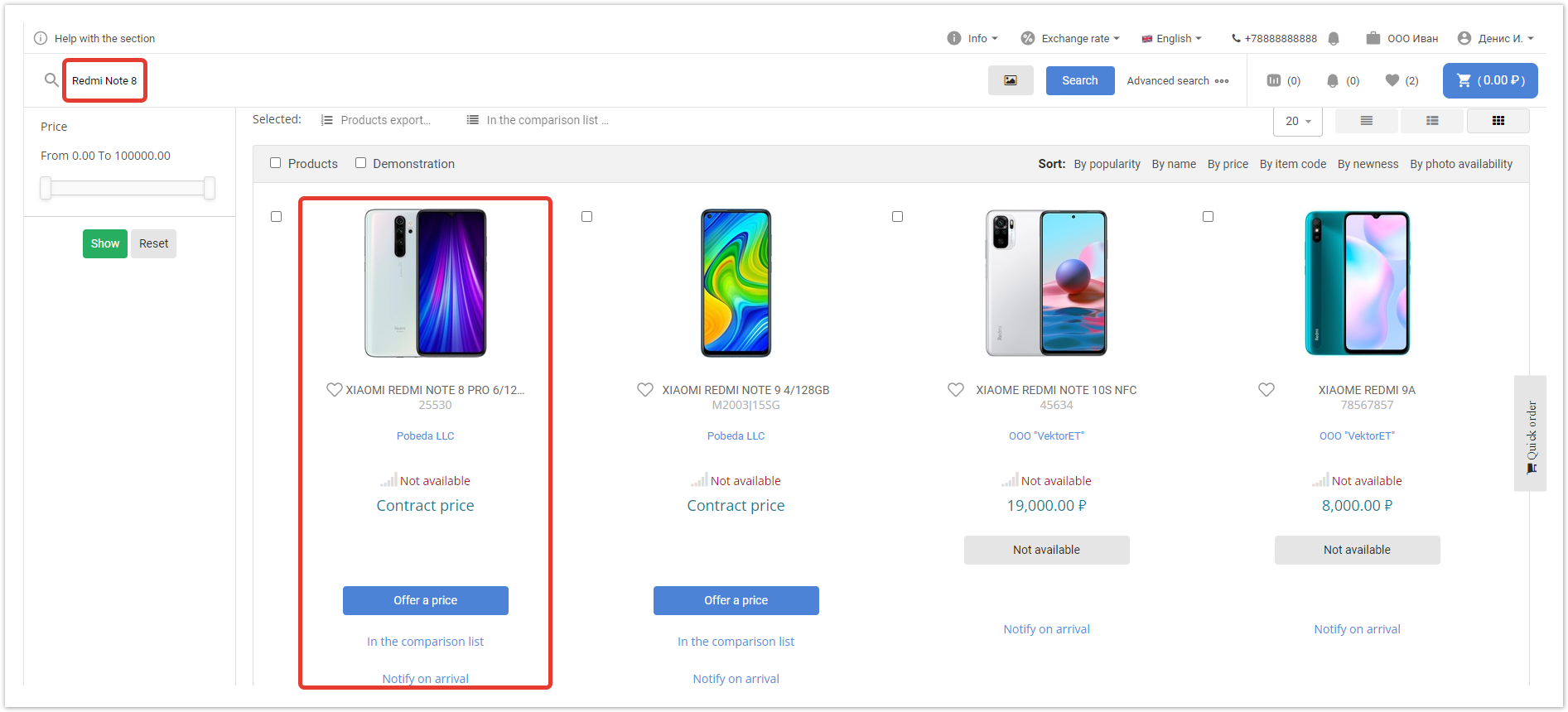 If you know the vendor code, Elasticsearch will search for it.
It is also possible to search by product properties. For example, you want to purchase a phone with Android 9.x Pie operating system.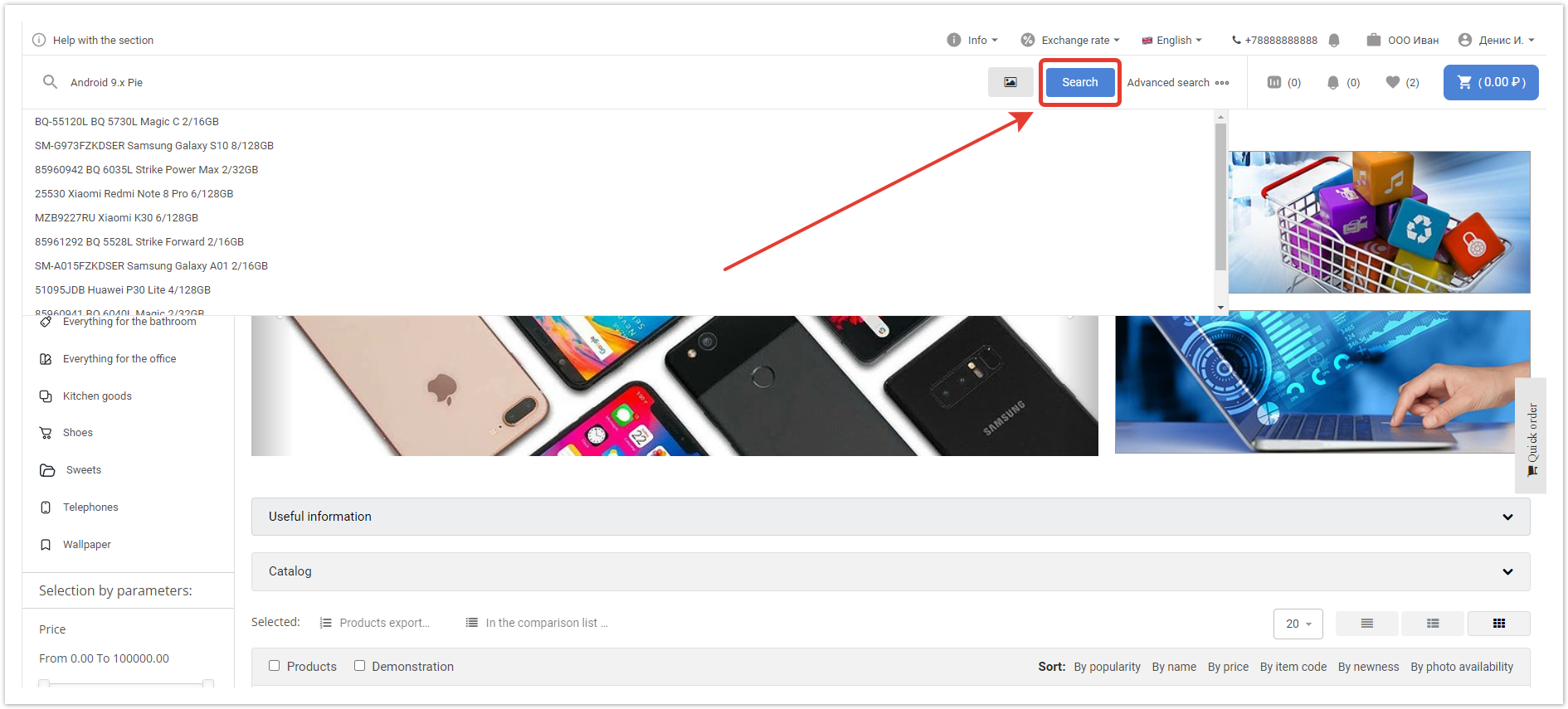 In the results, you will see products that best match the query: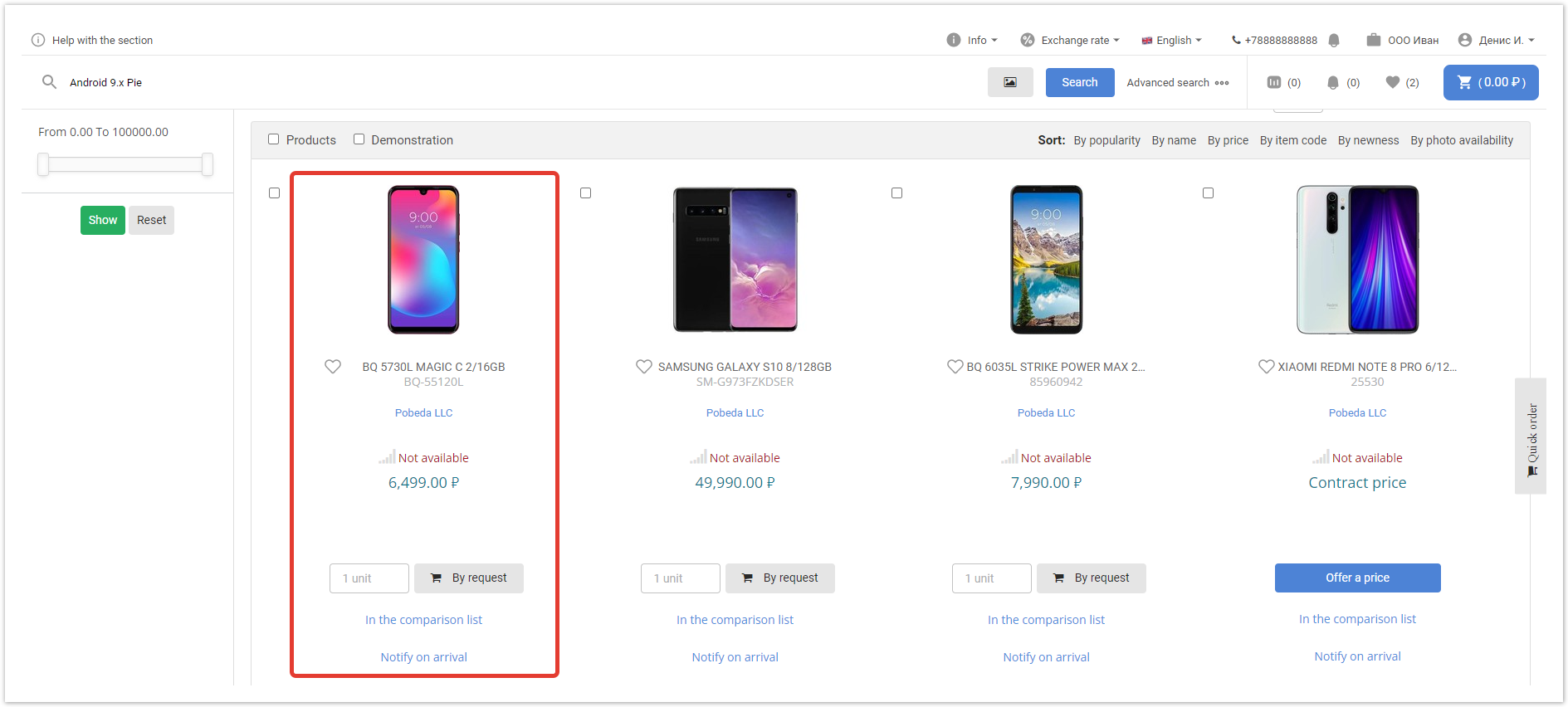 By going to the card of the found product, you will make sure that its characteristics contain information about the Android 9.x Pie operating system.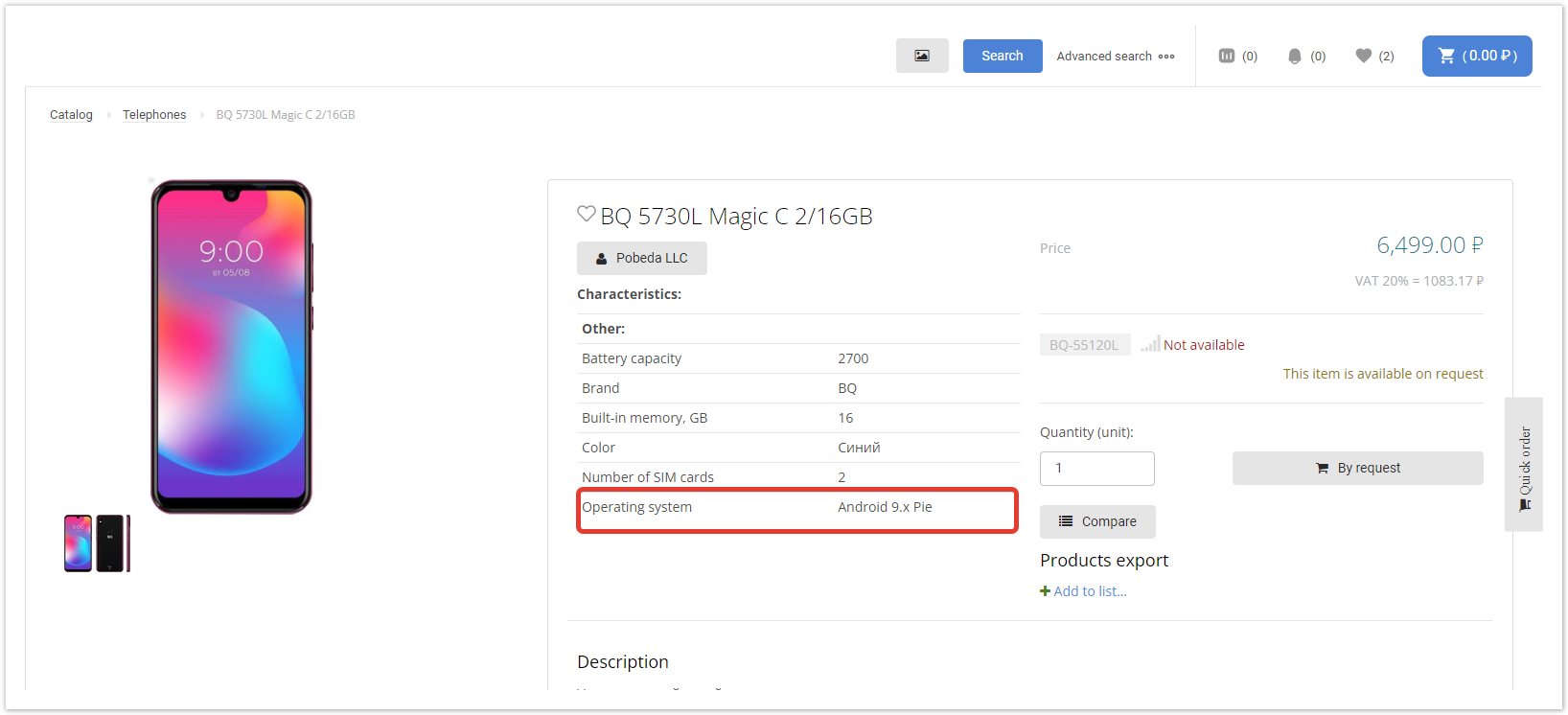 In the absence of a complete match, the system will look for products with the most suitable characteristics.