Skip to end of metadata
Go to start of metadata
File processing
To get to the section, go to My Catalog → File processing.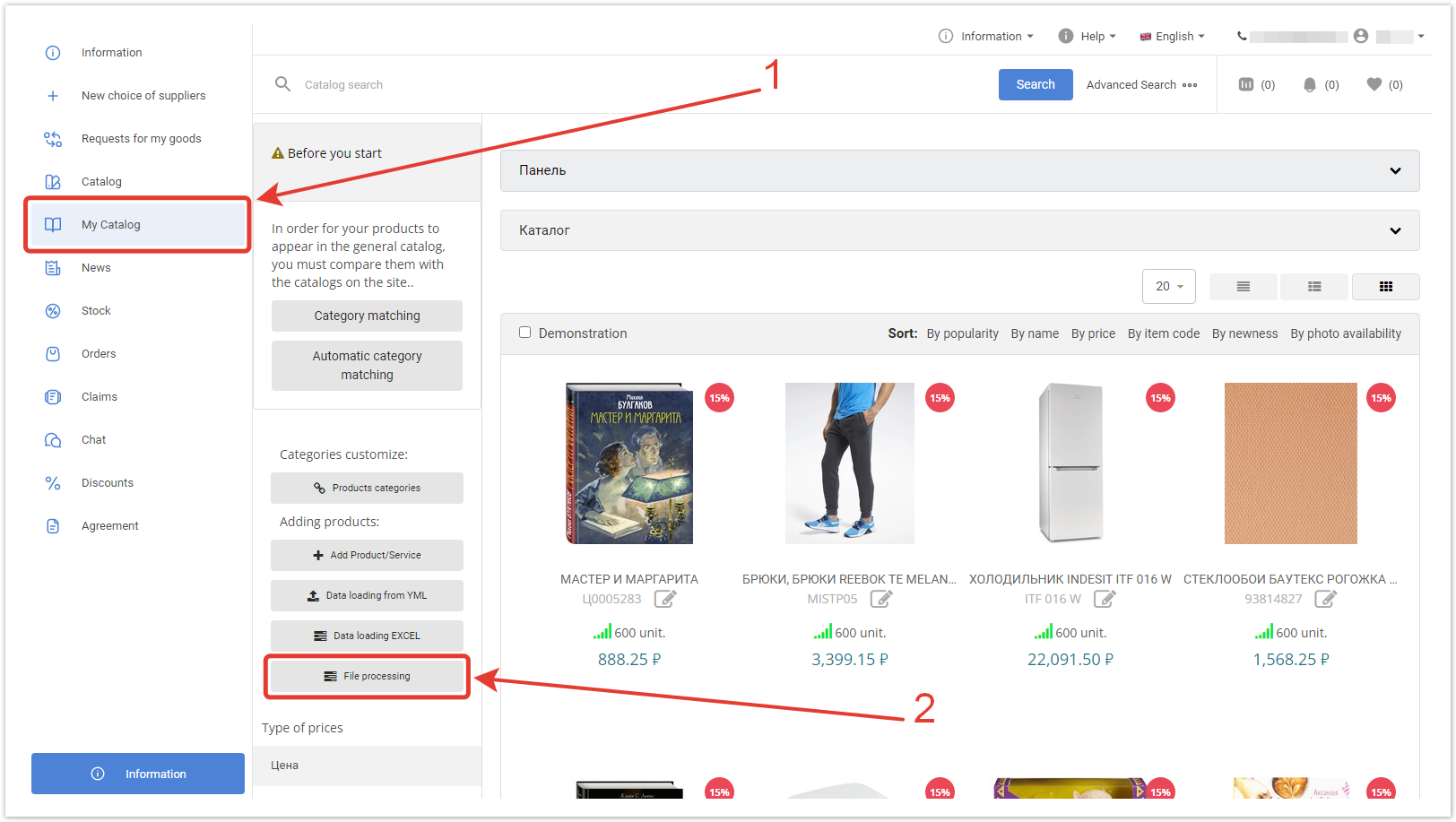 The following table will display the following data:
Date of creation.
Processing method — loading could be done using XLS-, YML-files or integration with EPR systems.
Filename.
Status — shows the stage of document processing: New, In progress, Processed, Not processed.
Errors — if present, the column contains a link to the Sync Errors page.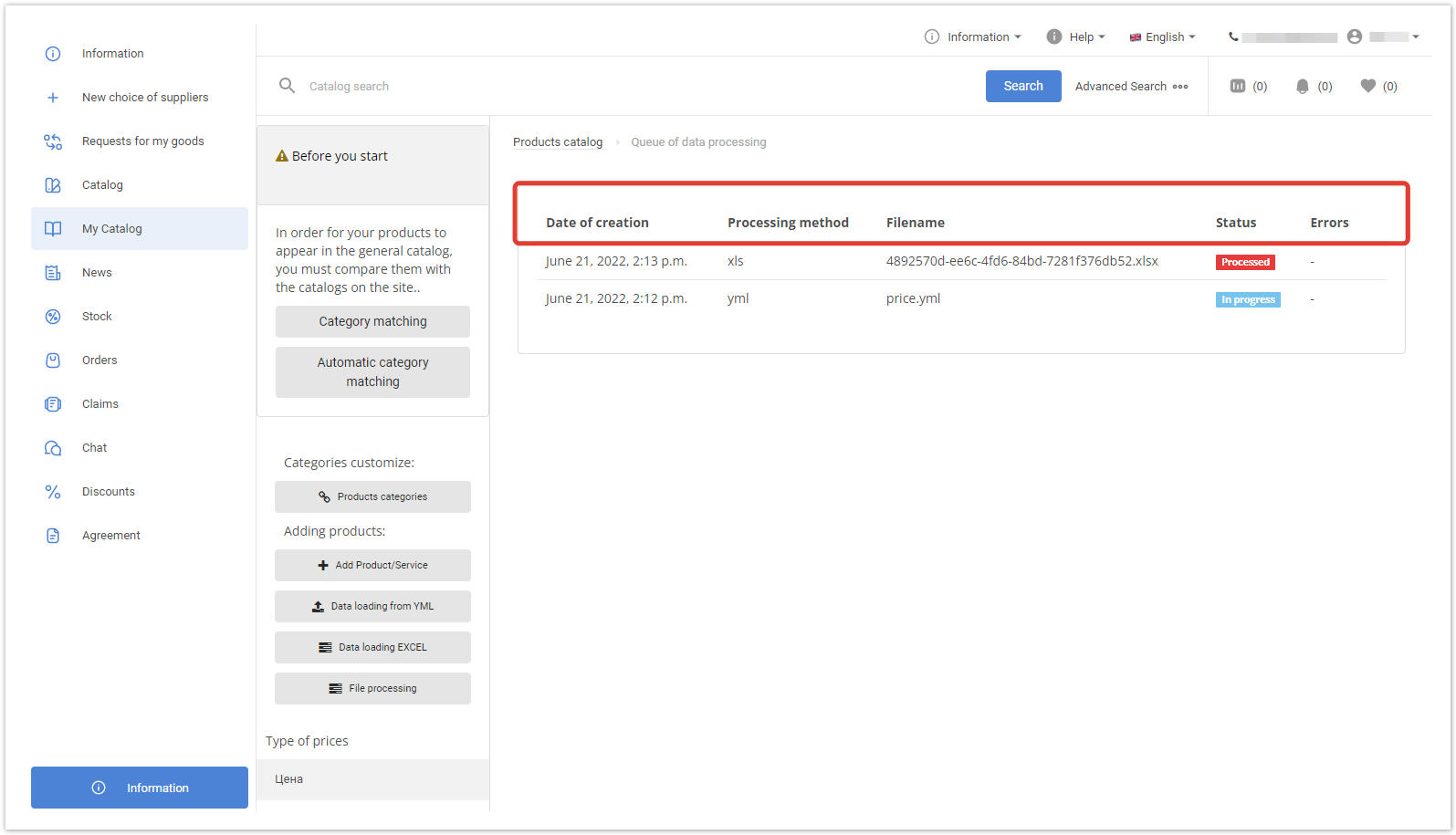 After sending, the file is assigned the New status — it means that the import is queued for exchange. When the actual processing of the file starts, the status In progress will be set. If the file is successfully processed, the status will change to Processed and will be displayed in green. If errors occurred during import, the Processed status will turn red, and their number will appear in the Errors column. In rare cases, the Not processed status can be set, for example, if a critical error was found at the initial stage of loading, which made further processing impossible.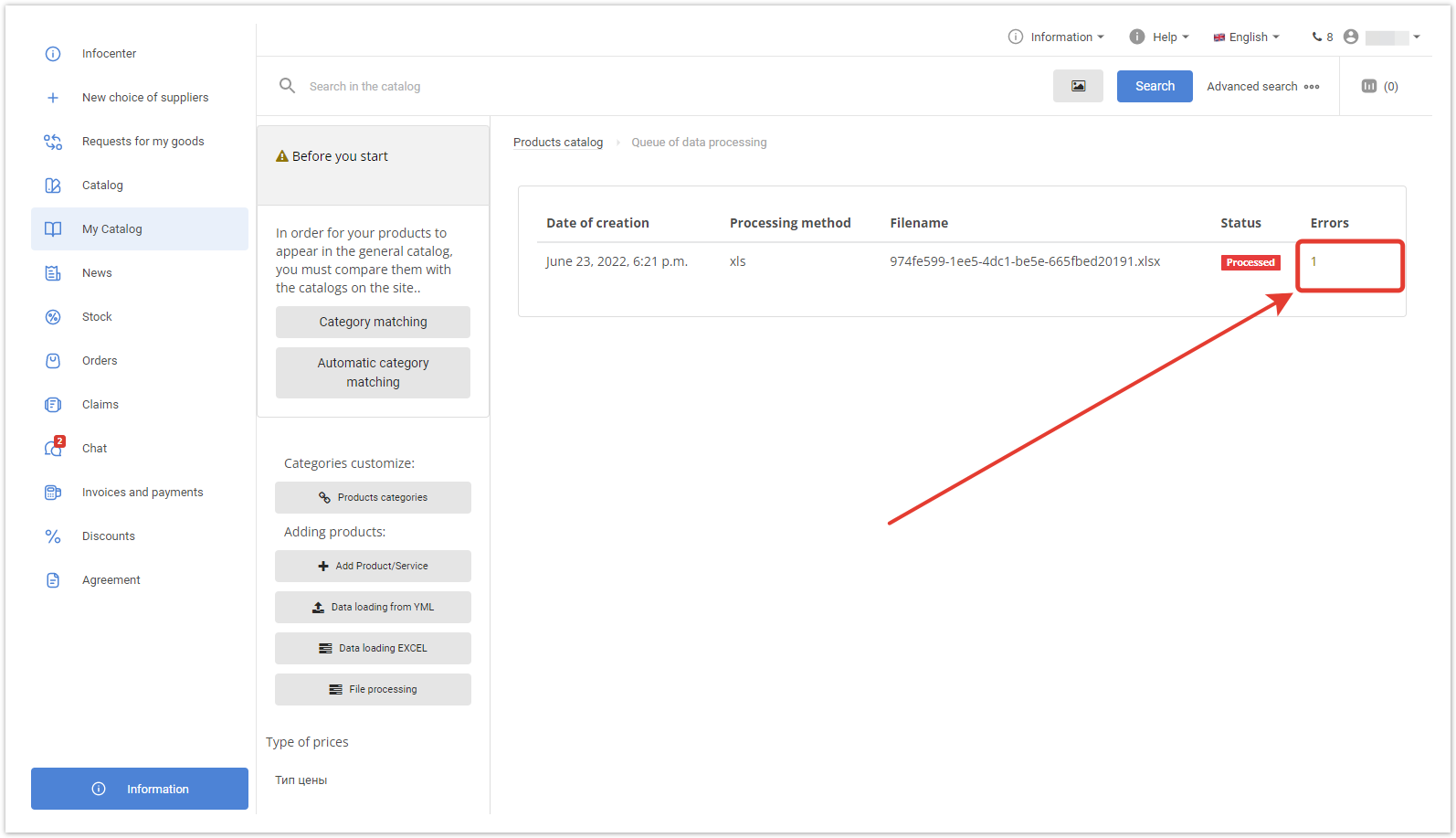 To go to a detailed error message, click on the number in the Errors column. The Sync Errors page will open, displaying a breakdown of the errors.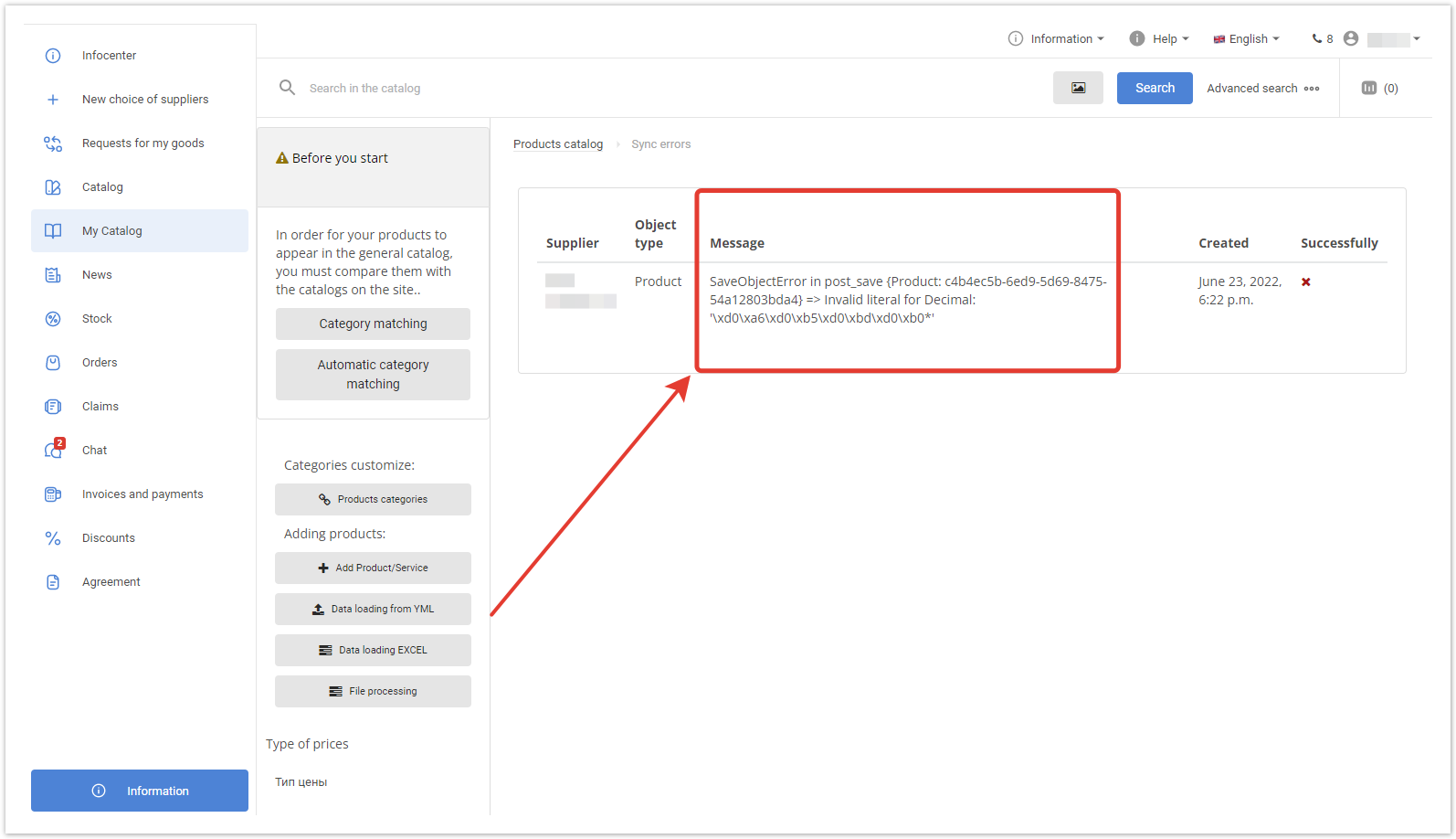 Possible causes of errors
When loading a catalog from a file, it is necessary to take into account the cell format of the loaded file. A number of errors occur due to incorrect cell values when numeric cells contain text/characters/spaces.
Pay attention to which cells should contain only numeric values:
Price,

Remainder,

VAT rate,

Barcode (modification code),

Minimum order quantity,

Order multiplicity.