Skip to end of metadata
Go to start of metadata
To manage and process orders, the supplier uses the Orders section, which is available to both the supplier and customer.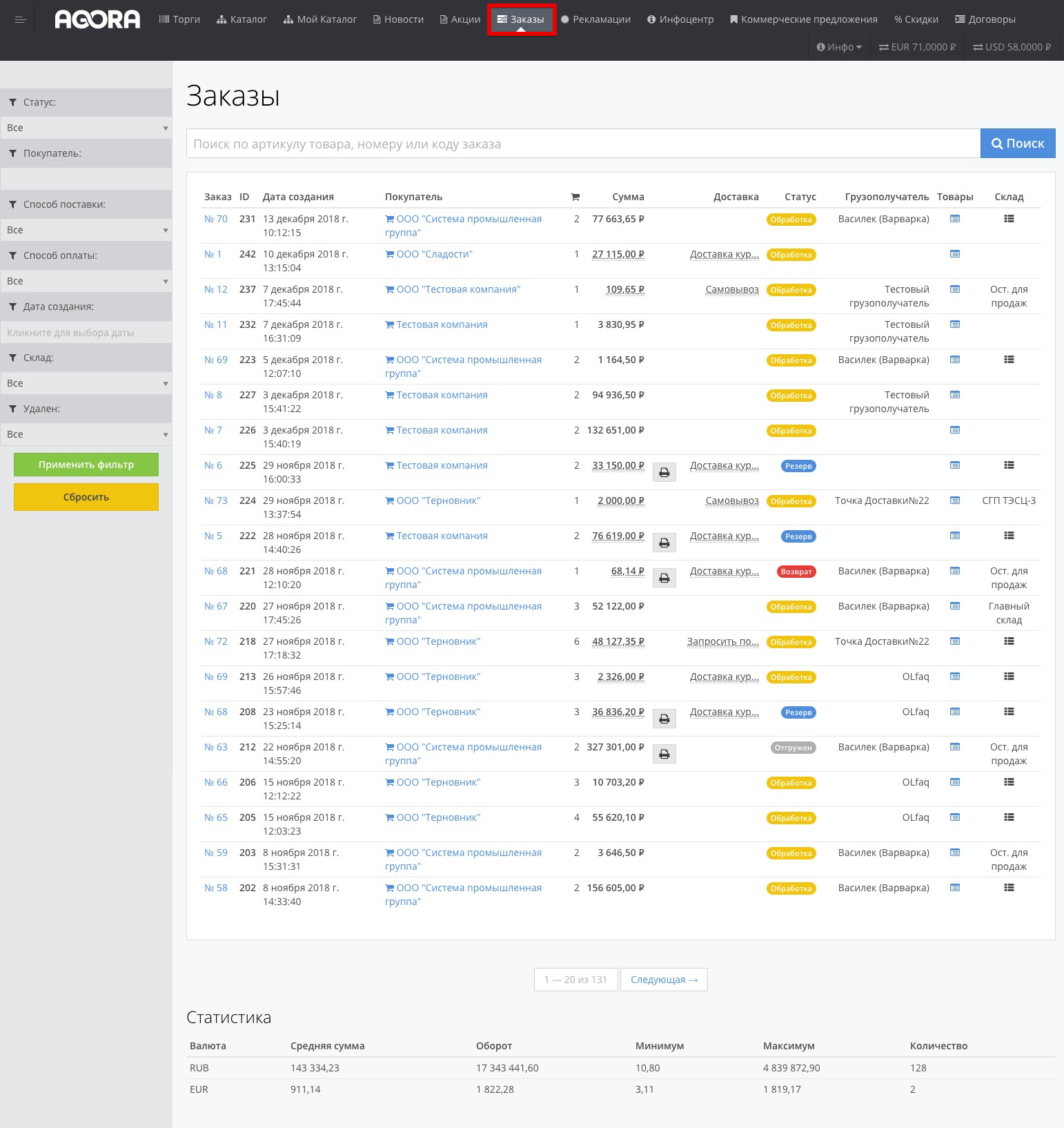 The difference is that the supplier displays orders made by all contractor, and the contractor displays only his orders. 
The vendor features in this section include: 
Go to the order by its number to view/change order details
In the product card that opens, you can edit the placed order by changing its status:


By clicking on the Edit Order  button  at the bottom of the order, you can edit the placed order. In the window that opens, you can change the composition of the order and the conditions for its payment/delivery:




When you delete all the products from the placed order, the order itself will be deleted.
View detailed information on an order without going to the product card



Print invoice for payment from the order card and the general list of orders
The invoice print button 

will appear when the order status becomes  Reserve . 
View the list of products in the order without going to the product card
Click on the icon 


Order List Filtering
In the left column of the order, specify the appropriate filtering conditions.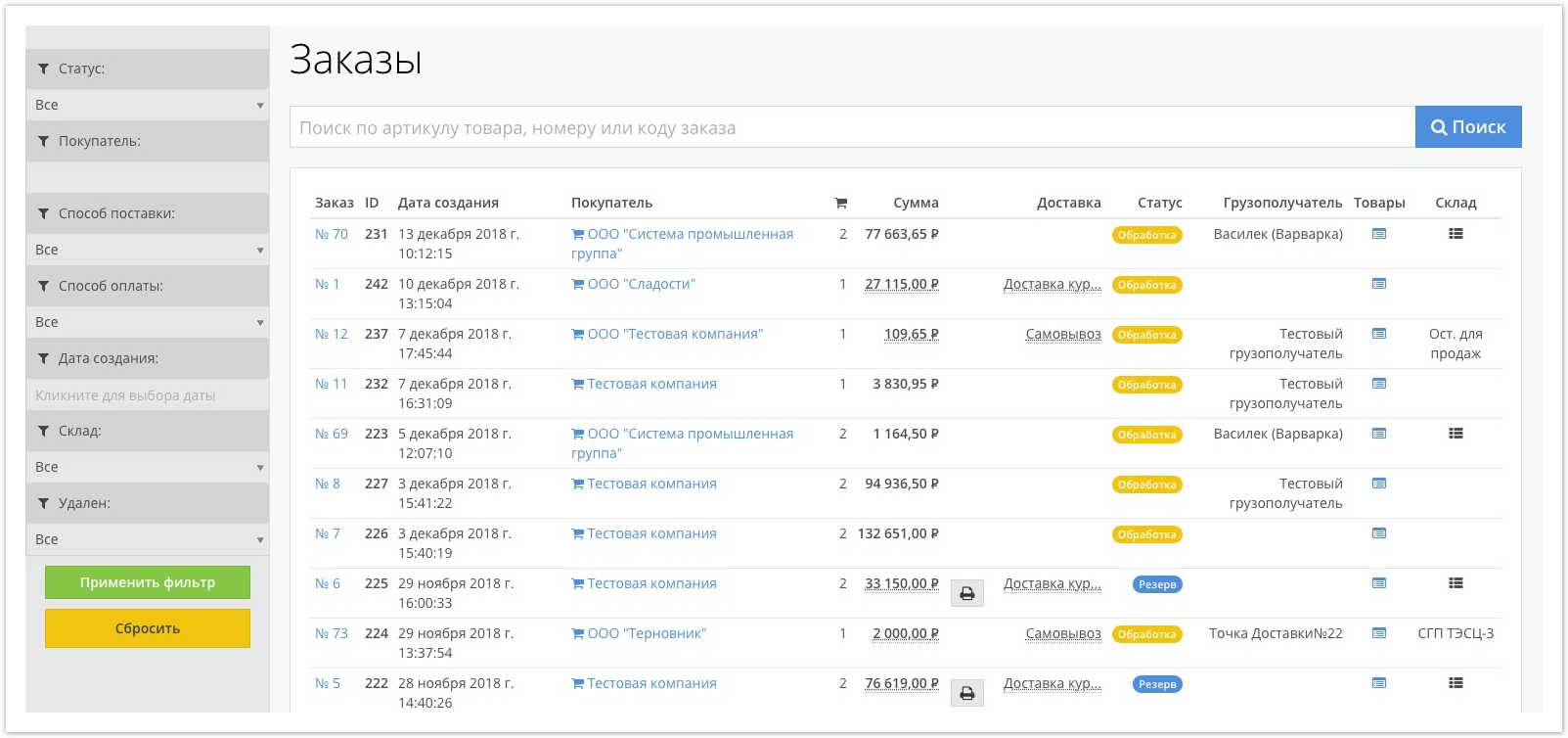 View statistics for all orders 
Statistics on orders is displayed at the very bottom of the order window :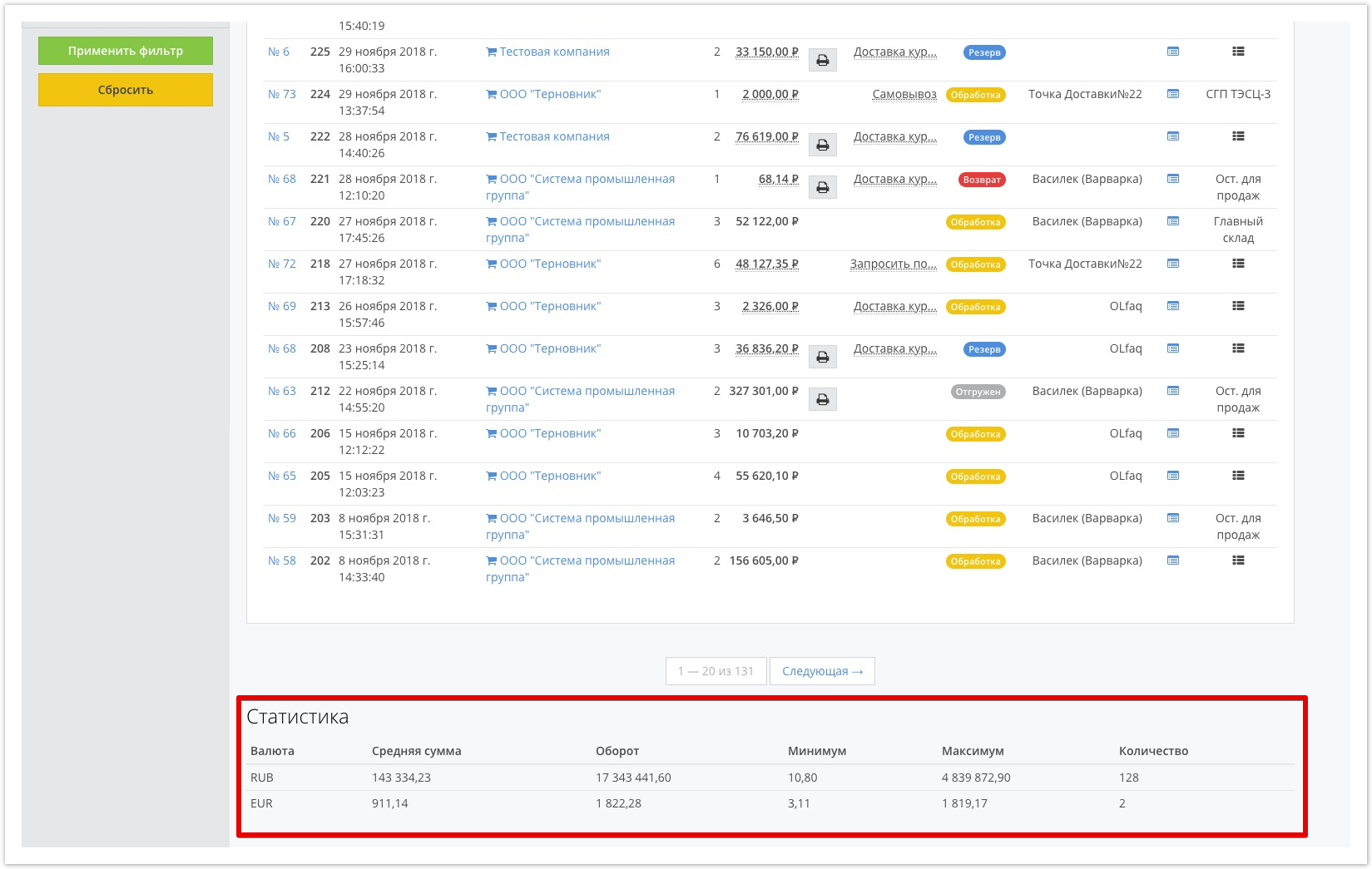 Adding documents to an order
Allows the Customer and the Supplier to exchange documents within the order. The functionality is described in more detail on the Order documents page.