Skip to end of metadata
Go to start of metadata
The Consignees section is used by buyers to create a template with goods delivery details.
This functionality may be relevant in the case of long-term cooperation with a supplier.
Templates with delivery details can be created in the administrative panel or in the buyer's personal account. Subsequently, when placing an order in your personal account, in the Consignees section, you can select previously created templates.


Configuring consignees in the administrative panel

In order to create a template with details, in the administrative panel located at project_name.agora.ru, select the Consignees section: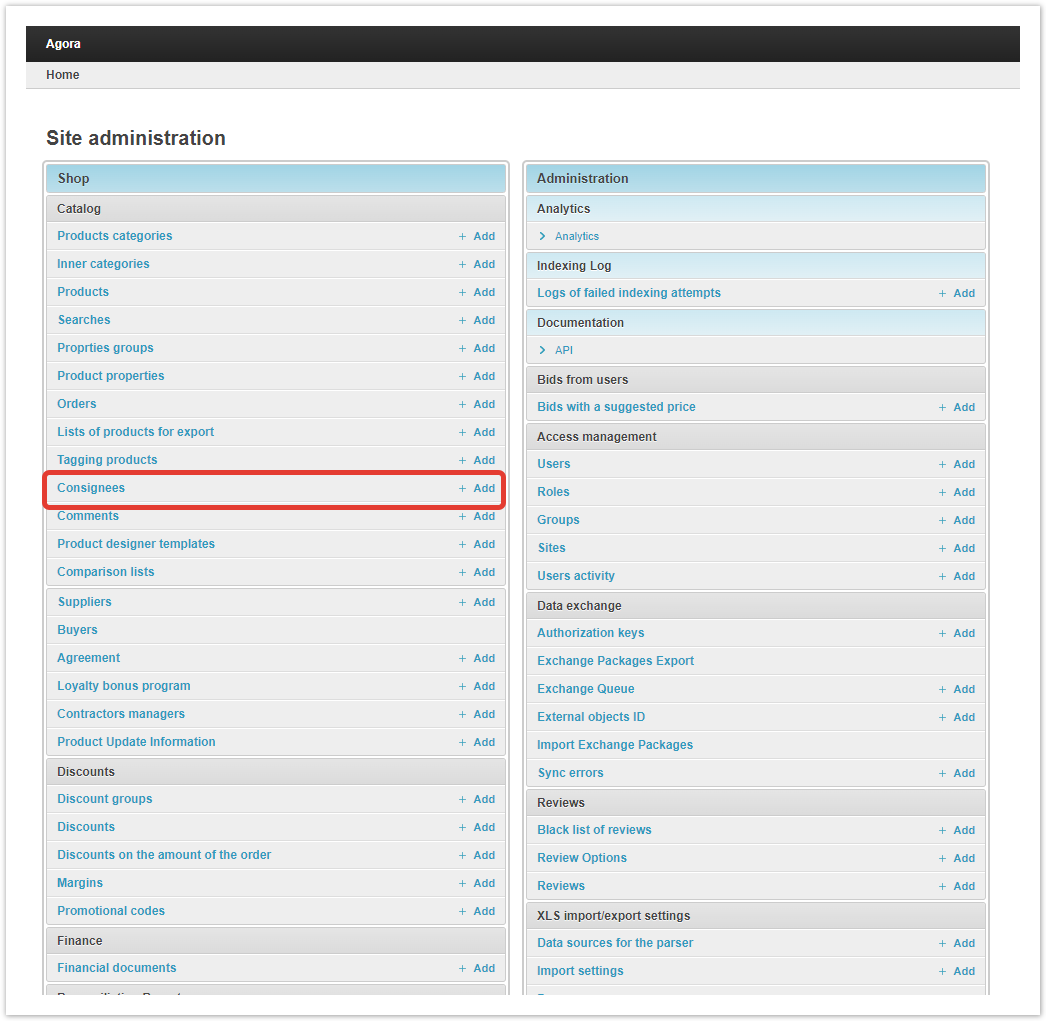 When you go directly to the section, you can view all templates of consignees created on the portal or add a new consignee using the Add Consignee button:

When going directly to the template, it is possible to edit the details (name of the consignee, address, phone number, warehouse, etc.).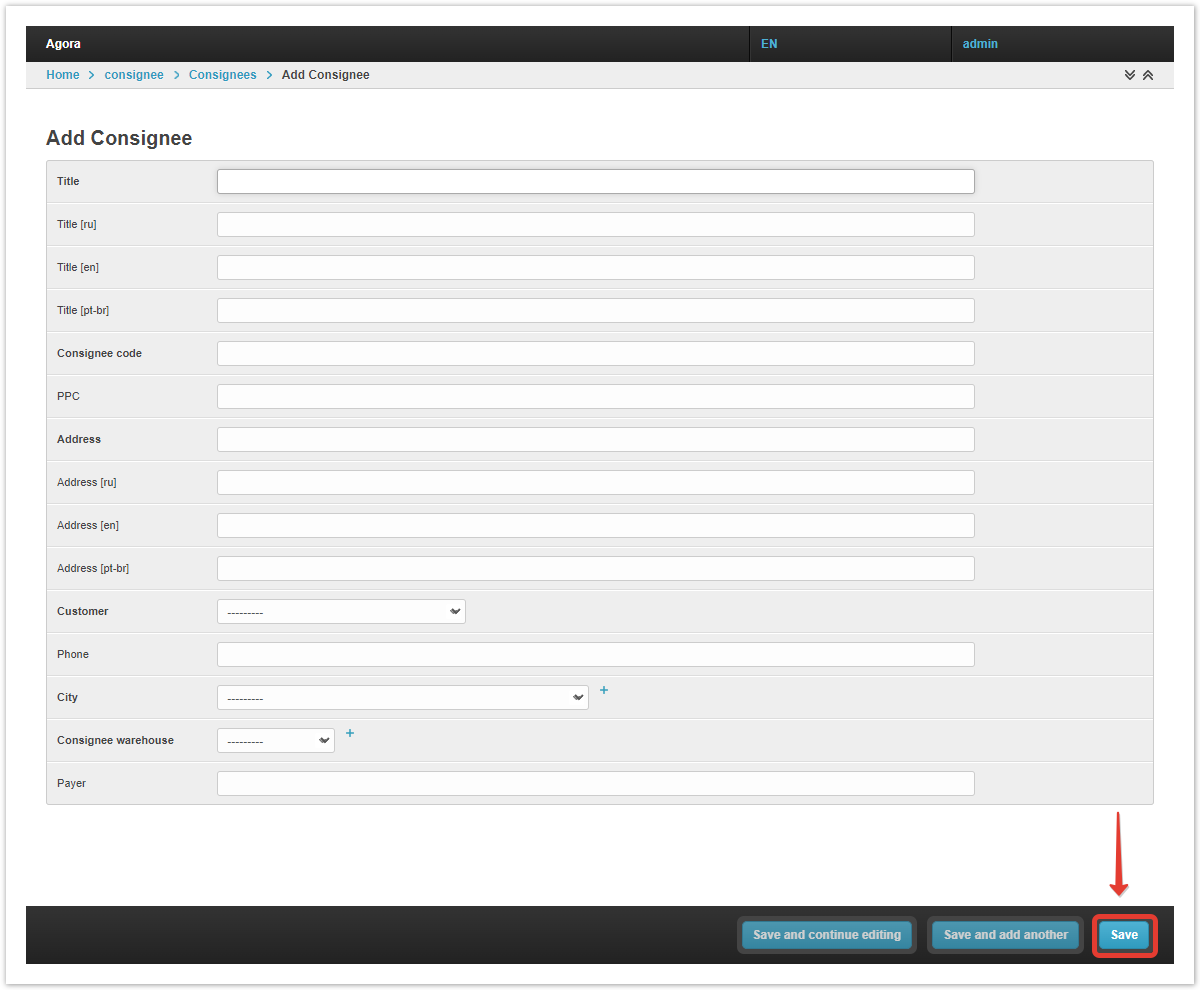 To make the changes made saved, be sure to click the Save button at the bottom of the page:
Setting up consignees in your personal account

In the buyer's personal account located at project_name.agora.ru, work with the Consignees section is structured as follows:
In the panel on the right, click on the icon

. After opening the Consignees section, click the Add new button:

Next, you need to fill in all the details (name, city, address, etc.) and click on the Save button:

Application of the created templates at checkout
All consignees of the buyer will be available in the drop-down list to be able to select the required template: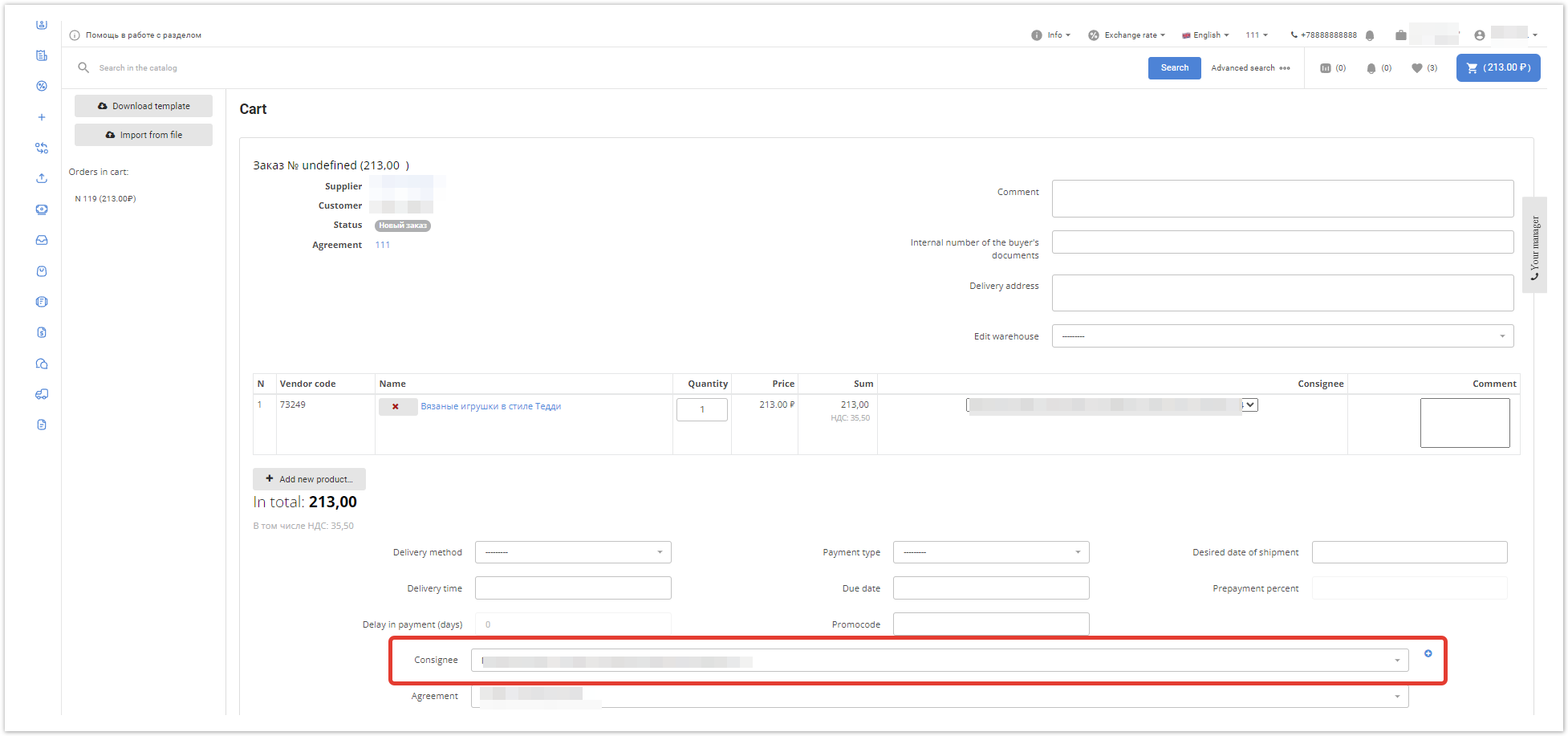 The completed order will also display information about the consignee: