Skip to end of metadata
Go to start of metadata
This option allows managers to register a buyer on their own.
To register a buyer from the supplier's account, go to your personal account and click the Register the partner button.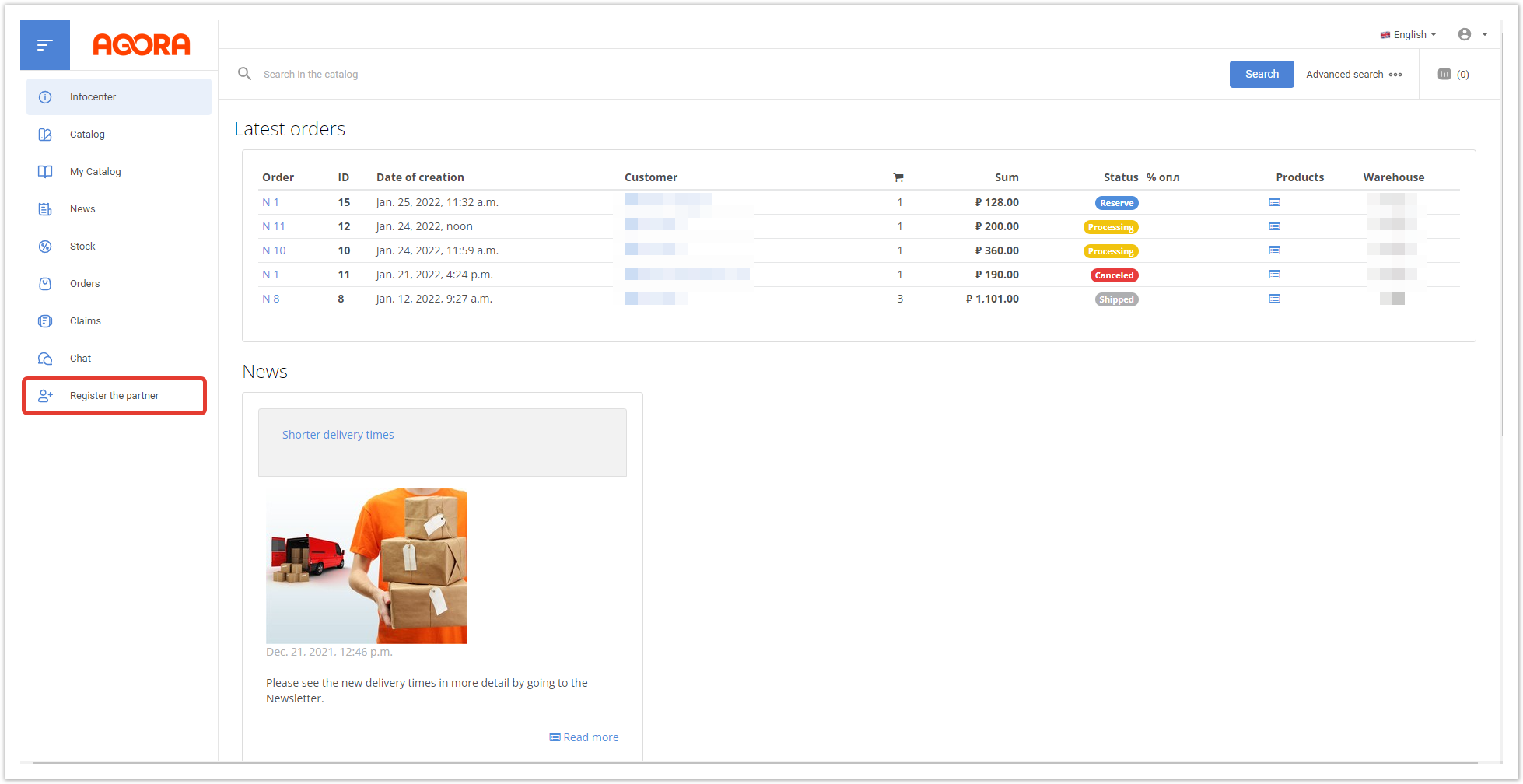 In the window that opens, fill in the following sections for the counterparty:
User (full name, email address, password, password confirmation).

Contact details and additional information (company website, phone number, country, headquarter city).

Company details (type of company (legal entity or self-employed entrepreneur), company, TIN, position, checkpoint, PPC, legal address).

Set the checkbox "I agree to terms of personal data processing".
After filling in all the fields, click the "Registration" button.
The fields in the registration form for an self-employed entrepreneur are different.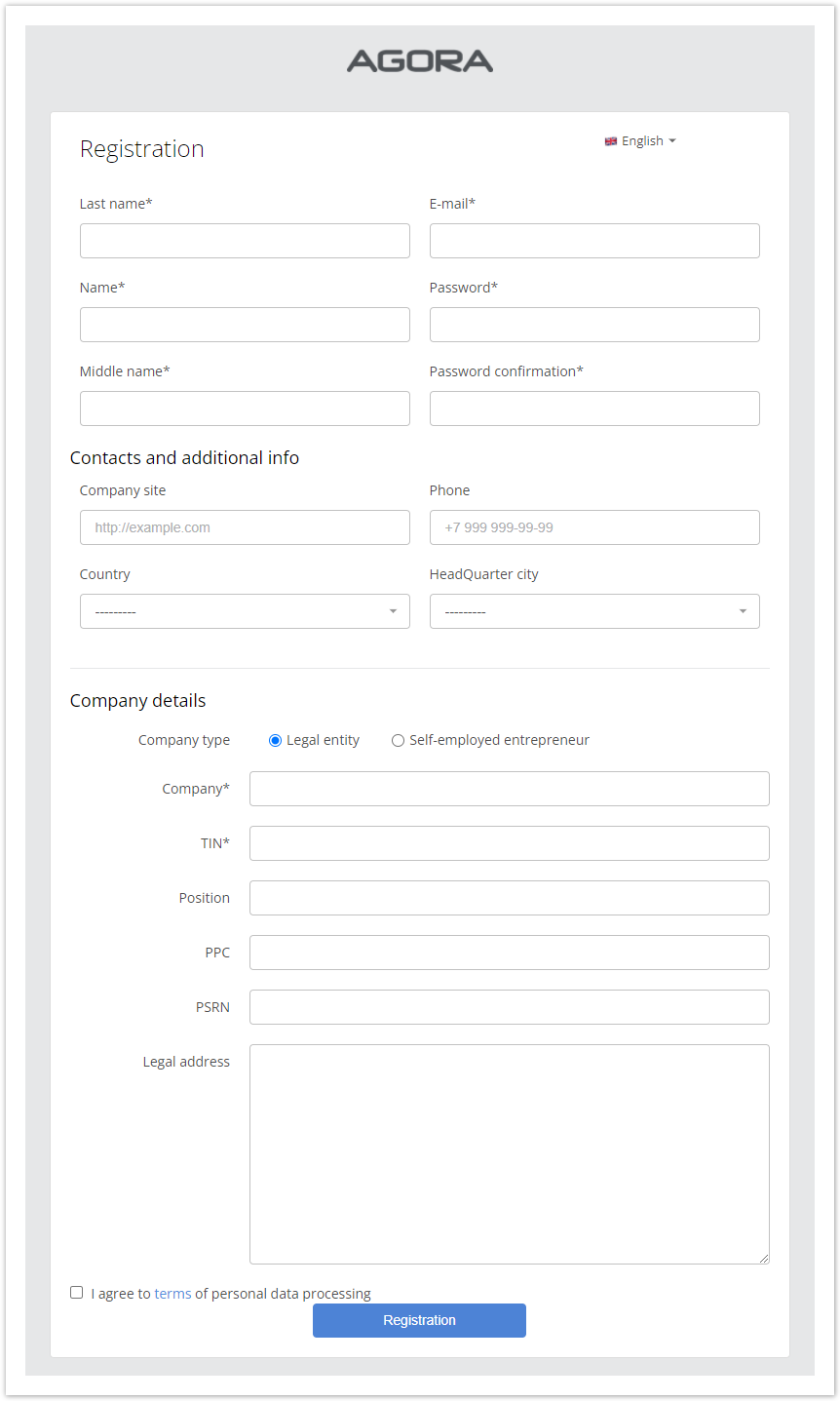 Fields marked with * are mandatory.
If all the data is filled in correctly, then the counterparty will be registered.
A notification about successful registration will be displayed in the supplier's personal account.