Skip to end of metadata
Go to start of metadata
To register a client from the supplier's account, go to your personal account and click the "Register counterparty" button.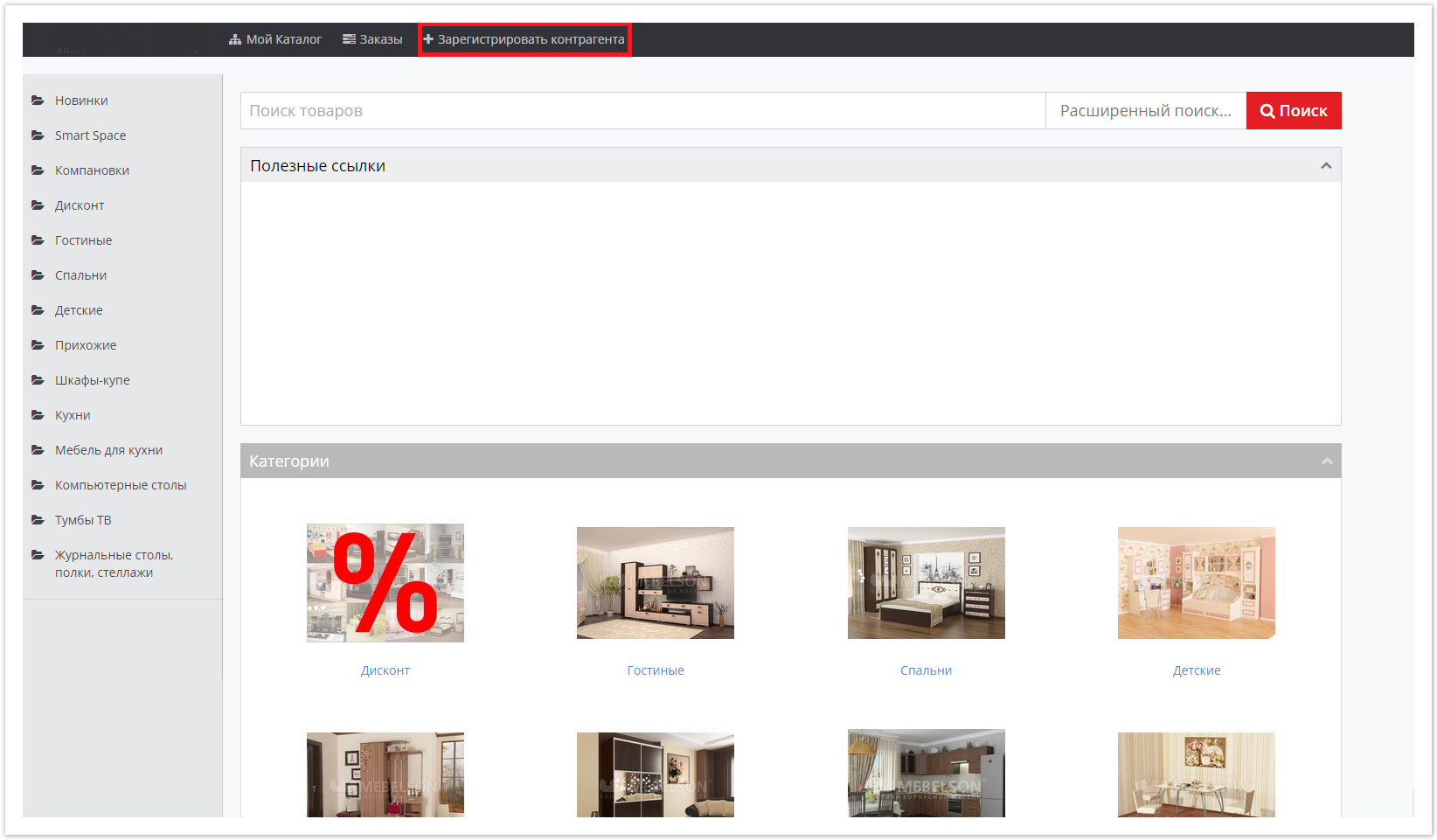 In the window that opens, fill in the following sections for the counterparty:
User (name, email address, password, password confirmation, company, position).
Contact details and additional information (company website, phone, main city).
Details (type of company (legal entity or individual entrepreneur), TIN, KPP, PSRN, legal address, bank name, BIC, correspondent account, current account), fields for an individual entrepreneur differ.
After filling in all the fields, click the "Register" button.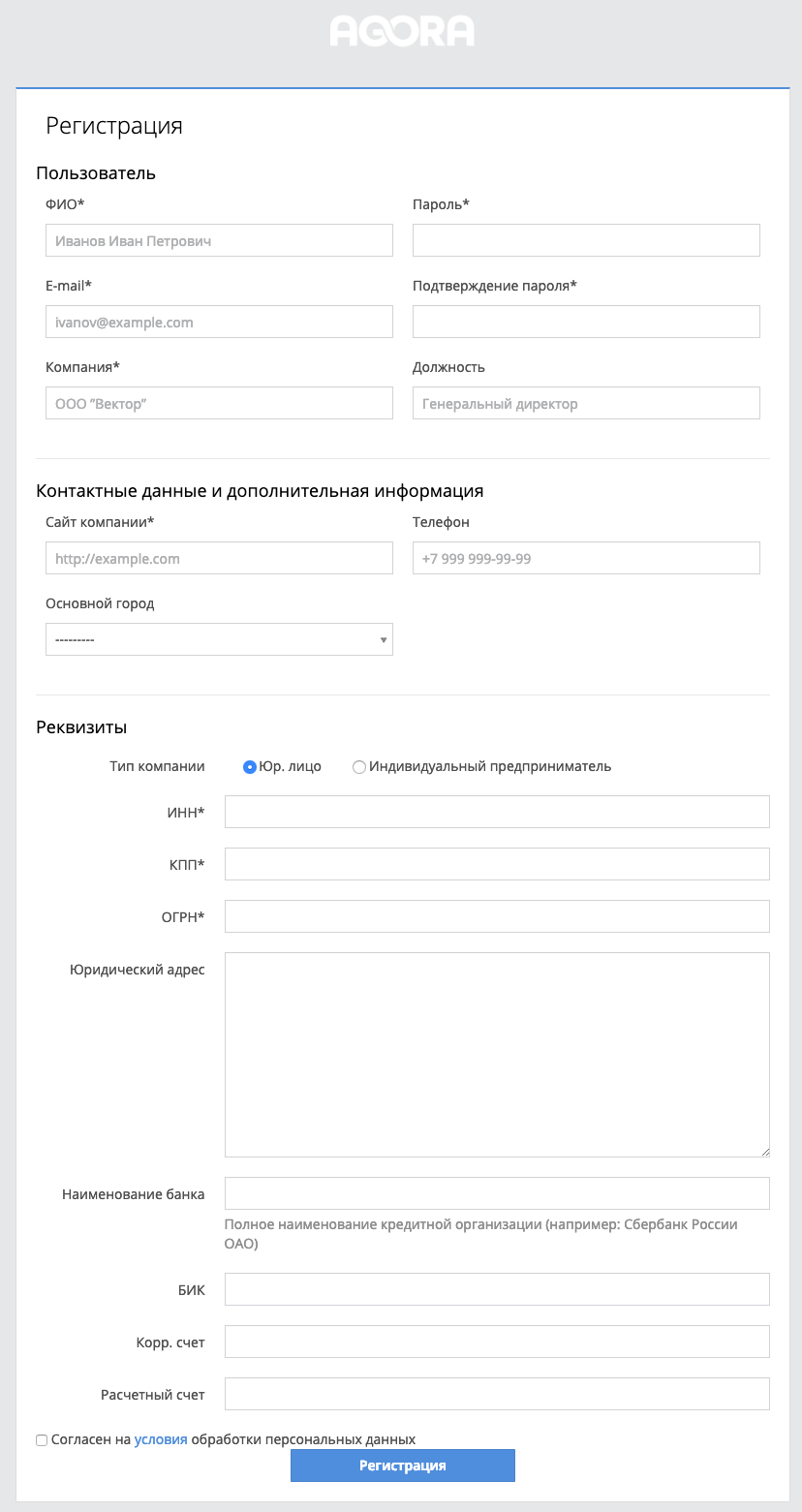 Fields marked with * are required.
If all data is filled in correctly, then the counterparty will be registered.