Skip to end of metadata
Go to start of metadata
Upon receipt of a defective product or if there are complaints about its quality, you can send a request for a refund or for resending the products using the Complaints section.
This section is available in the top menu. When you go to it, you can view previously submitted complaints requests or create a new request:
When you click Create, a window opens where you need to fill out the return conditions, describe the reason and attach the corresponding image files as evidence: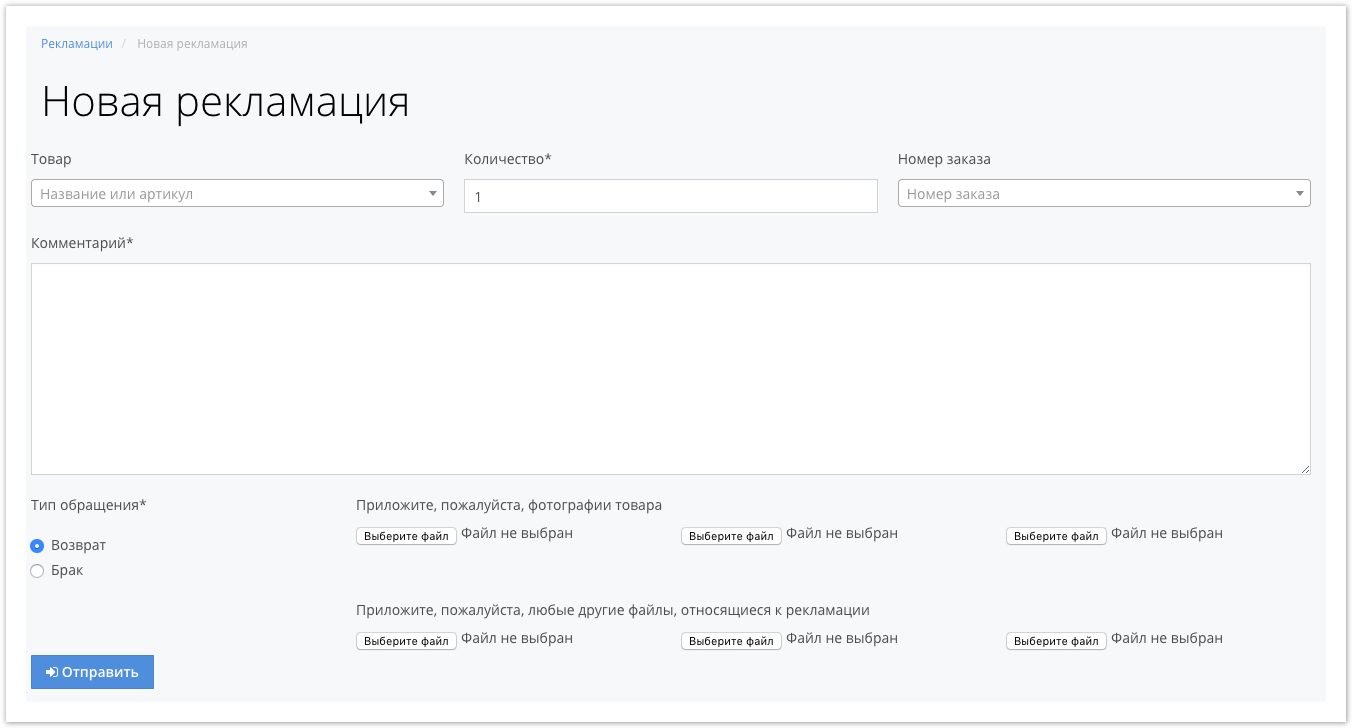 Please note that the fields marked with * are required.
When you click the Submit button, you will be redirected to the Complaints page, where the created complaint will be displayed:

The supplier of the products or his manager will receive notifications of the complaint sent and process it. The current stage of complaint processing is displayed in its Status.
As a rule, after receiving a request for a complaint, the supplier's managers contact the person who sent the request to resolve the situation.
To view the created complaint, click on its number. To view the order for which the complaint was made, click on the order number:
After the received request will be processed by the supplier or his manager, the complaint status will change:

Processing of complaints by the supplier is also carried out in the project interface, in the Complaints section:

To go to a specific request, just click on the complaint number in the column Complaint.
To process a complaint, just change the status in the drop-down list and save the changes: