Skip to end of metadata
Go to start of metadata
The order processing phase is displayed in the Order Status.
Order status  - the current stage of the life cycle of an order from the moment of its formation. The status is displayed both in the list of orders and when switching to an order: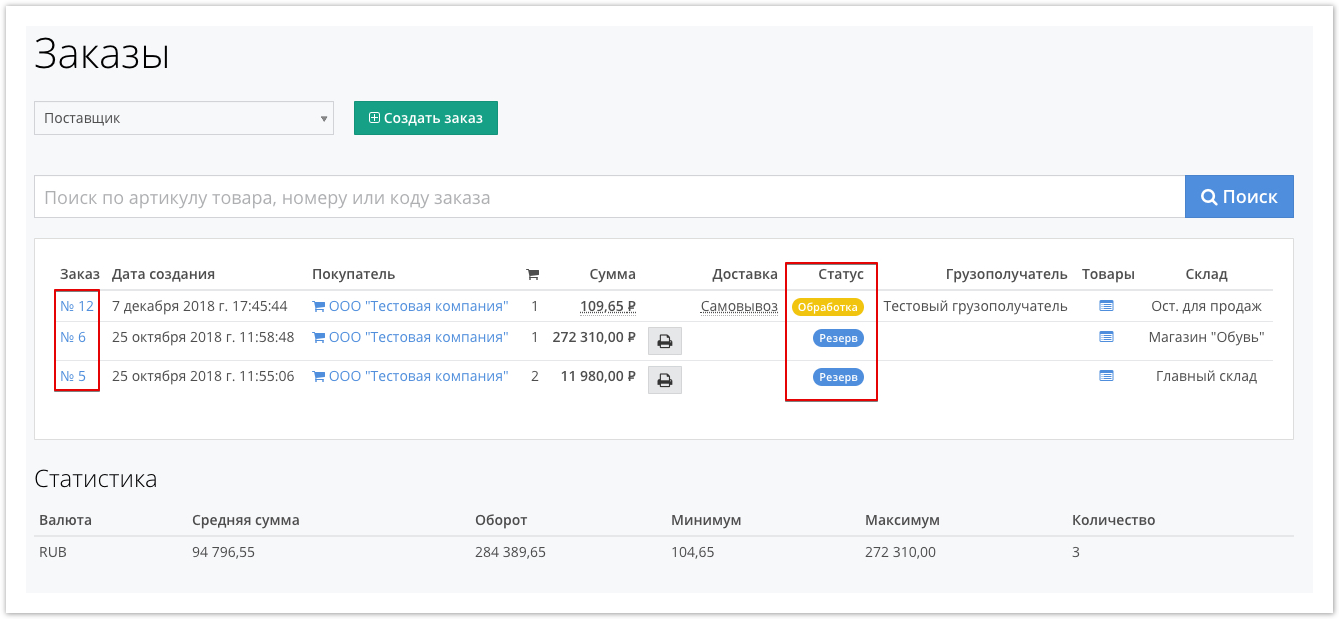 When you open the card, a list of all possible statuses will be visible and the current order status will be displayed: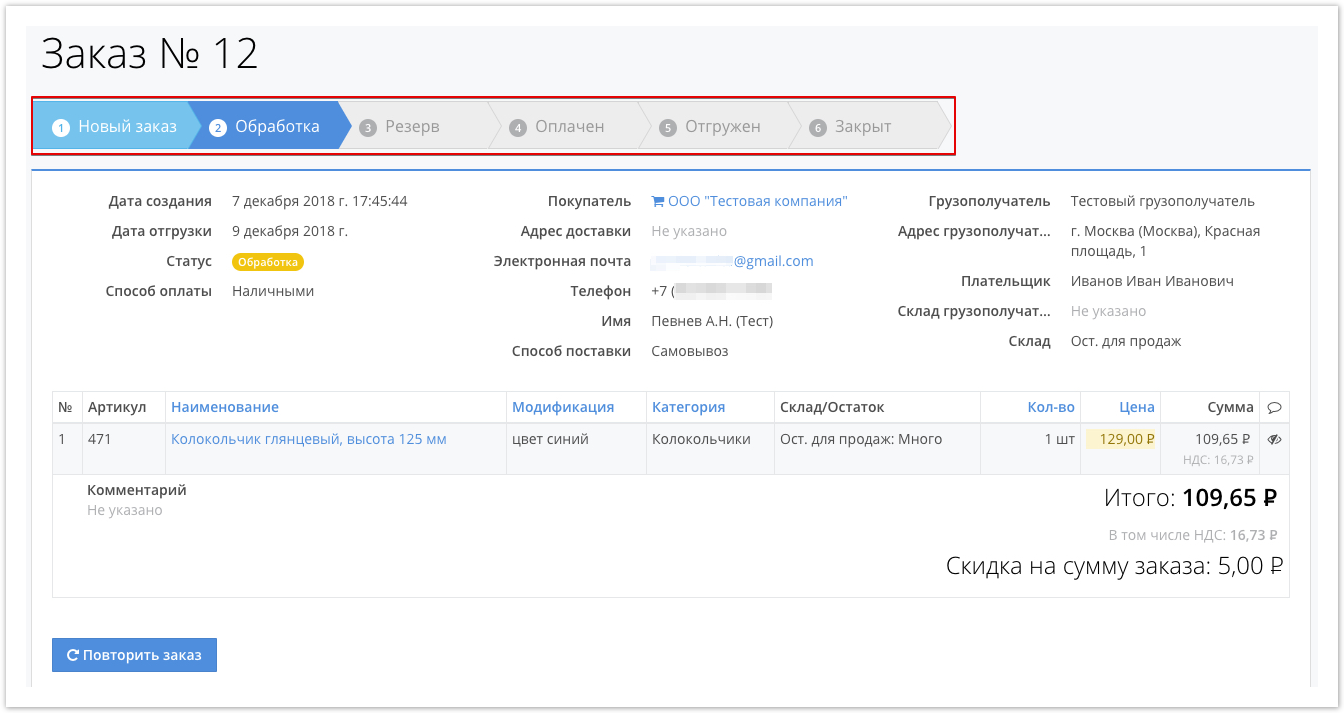 New order

 

 - the initial status assigned at the time of order formation.
Processing

 

- assigned after completion of the order, at this stage, the order is under consideration/approval in the department for working with customers of the supplier. 
Reserve

 

- the order is agreed with the supplier and reserved in the warehouse.
Paid

 

 - the funds have arrived at the supplier's account.
Shipped

 

- the products are transferred to the delivery service.
Closed

 

 - completion of all work on order.
Upon reaching the reserve status, it is possible to print the invoice: 

When switching to the card for a specific product, an invoice printing button will be available, provided that the order status has reached the Reserve status: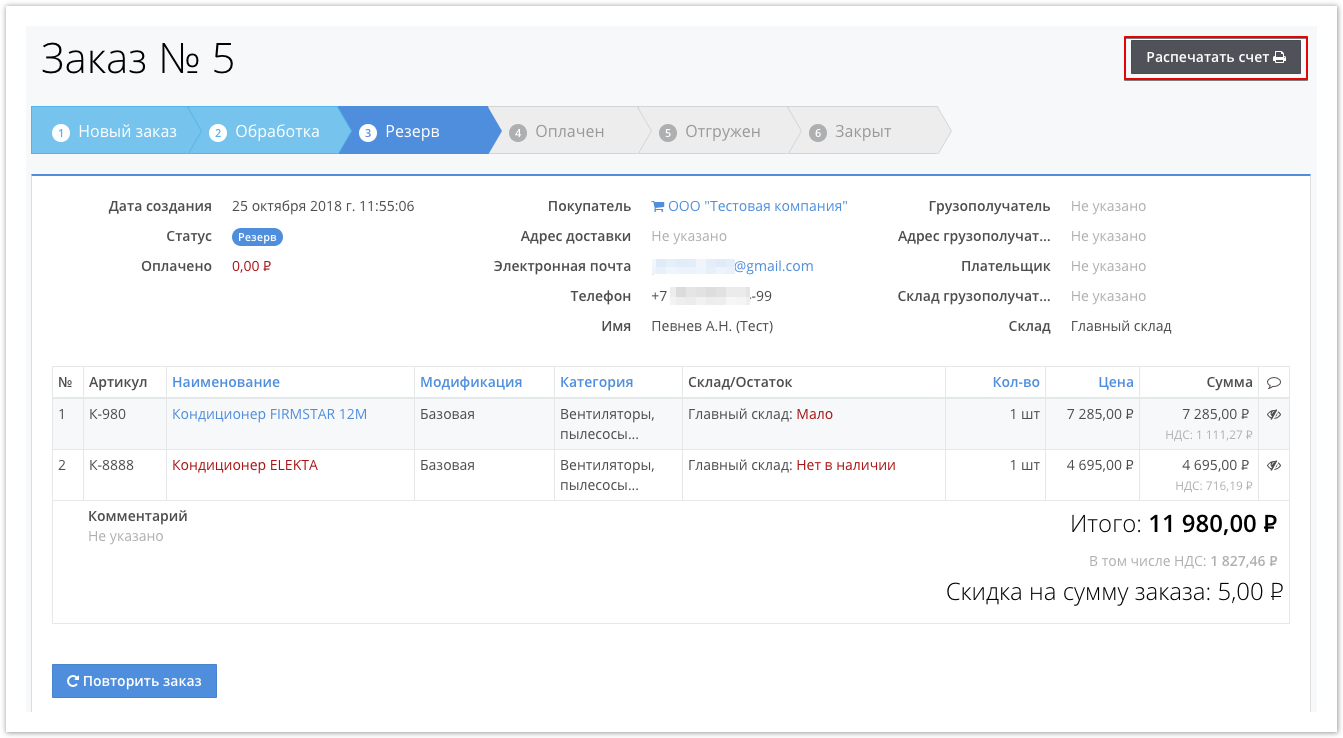 When you click on the print invoice button, a window opens with an invoice that can be printed and paid: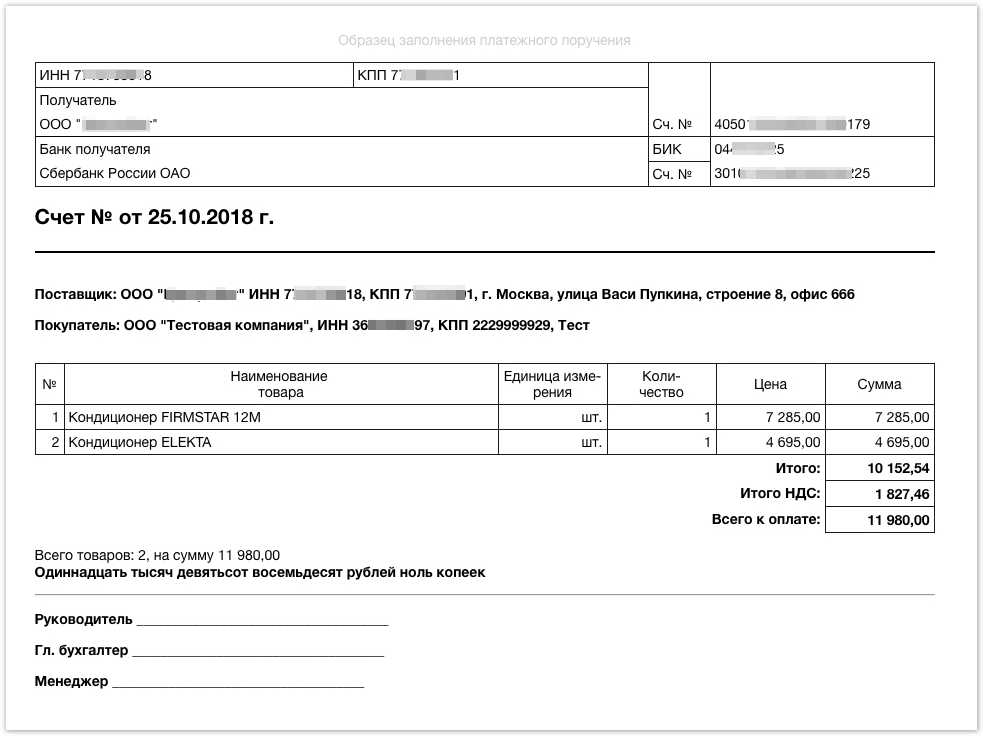 The account is formed by the supplier of the products being sold, therefore, on the details of the company for the transfer of funds, you must contact the supplier or his manager.