Skip to end of metadata
Go to start of metadata
When placing an order, the customer has the opportunity to save the generated list of products as a draft.
It will be possible to return to the created draft at any time and continue to form an order or place it.  
To create draft orders, add the necessary products to the basket and at the bottom click the Move to draft button: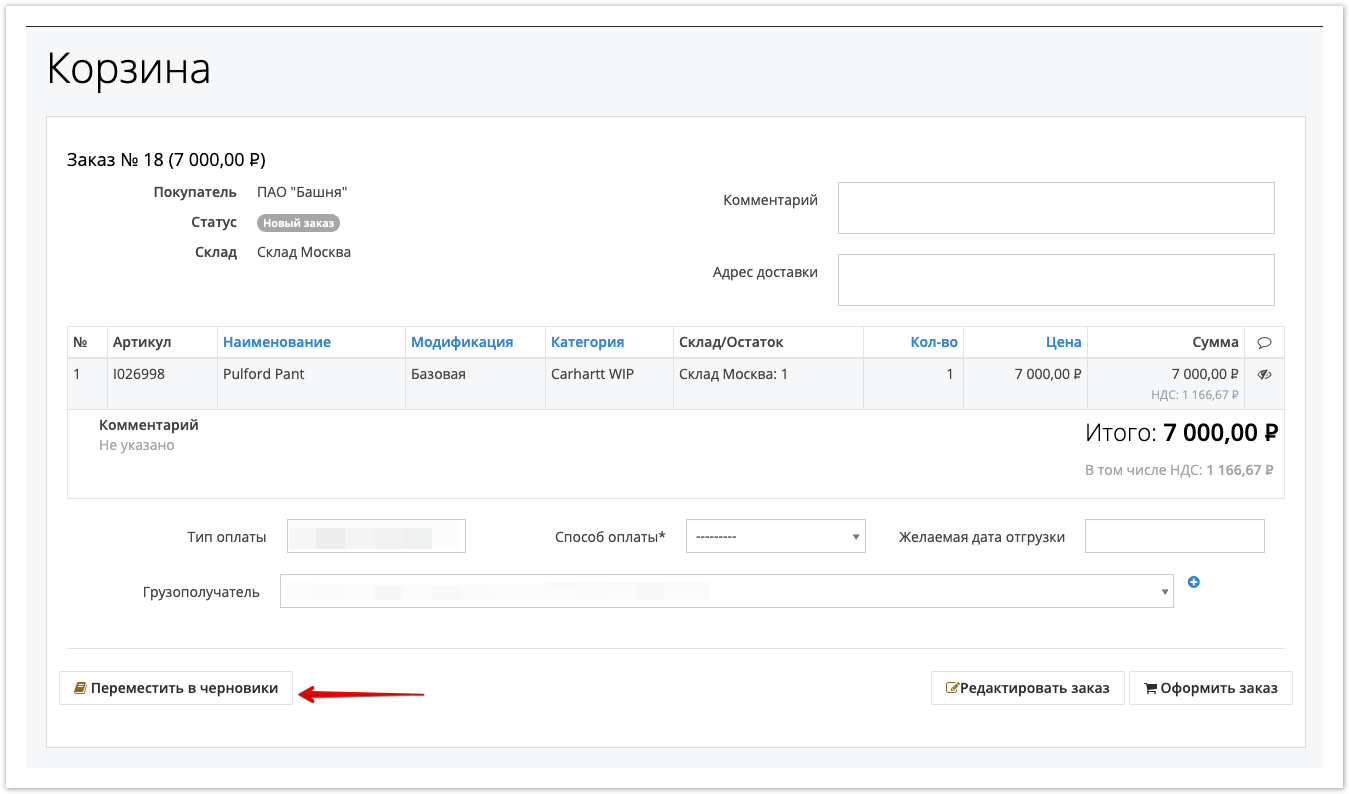 After that, enter the name of the created draft: 

Then click OK, will switch to the page previously saved drafts:

To continue placing your order, click on the name of the necessary draft:

In the window that opens, you can: 
Delete created drafts.
Move the list of products from the draft to the basket for further ordering.
Rename the created draft.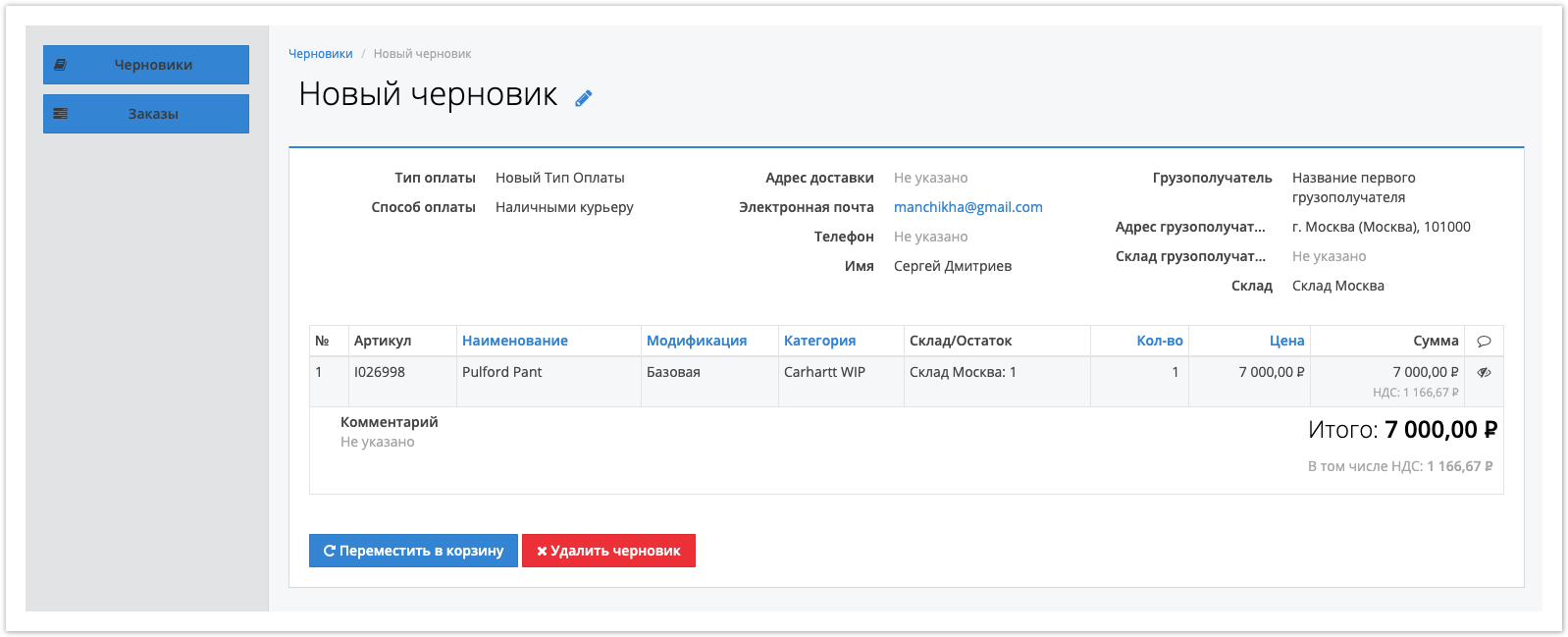 To go to the Drafts section,  open the Orders tab and go to the Drafts section: