Skip to end of metadata
Go to start of metadata
We realized the possibility of dividing customers into categories, assigning each a certain discount, which can be increased when purchasing goods for a certain amount.
On the portal, this functionality may have the following form:

The conditions for upgrading the class and level of discounts are determined individually, based on your business processes.
To agree on the implementation conditions, please contact our technical support: help@agora.ru
After activating the classification of users, the configuration will be carried out by the supplier on the administrative panel, available at: project_address.agora.ru / admin
After authorization in the administrative part of the project, create a group of contractors that will be responsible for the classification of users.
To do this, go to the Counterparty groups section, in the window that opens, click the Add counterparty group button, which is located at the top of the section that opens: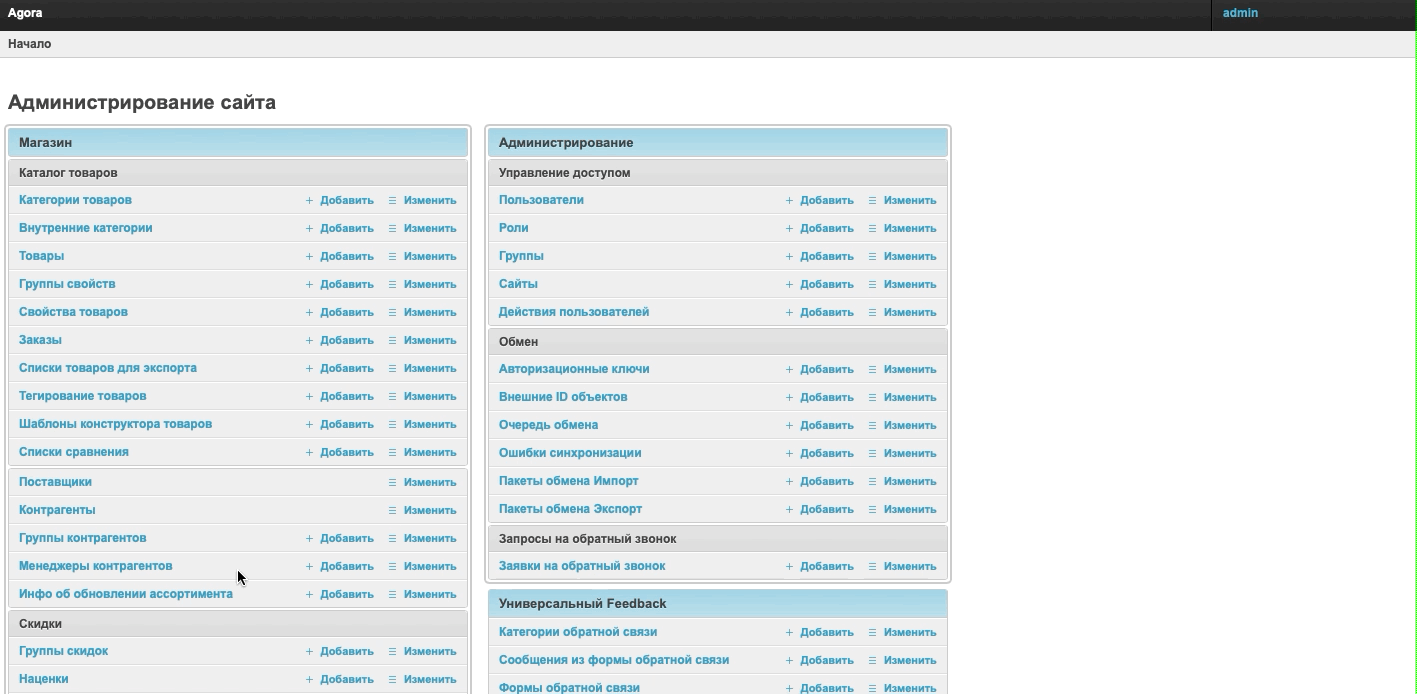 After that fill in the following parameters:
Name - the name of the added group of counterparties (user class) Format: Class - A or Class - VIP.

Discount - the size of the applied discount in the format: 10%.

Shipment amount to increase the discount - the amount when ordering, the discount amount will increase, that is, the client will be able to switch to a higher class when placing orders for the specified amount. Format: 100,000 rubles.
The next configuration step is to "bind" the created class to the counterparty agreement. To do this, in the administrative panel, open the Counterparties tab, find the required counterparty from the list provided and click on its name to go to its card.
In the window that opens, find and select the added group of counterparties (user class):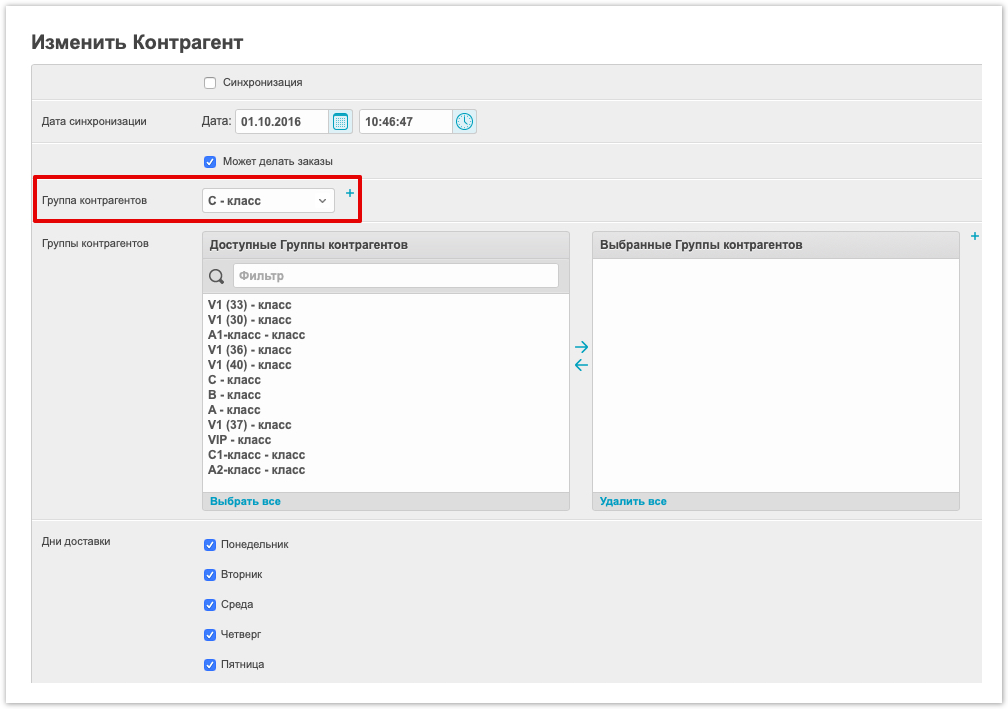 To save your changes, click the Save button located at the bottom of the page.