Skip to end of metadata
Go to start of metadata
 Online payment services are connected separately.
The user has his own personal wallet in the header of the site.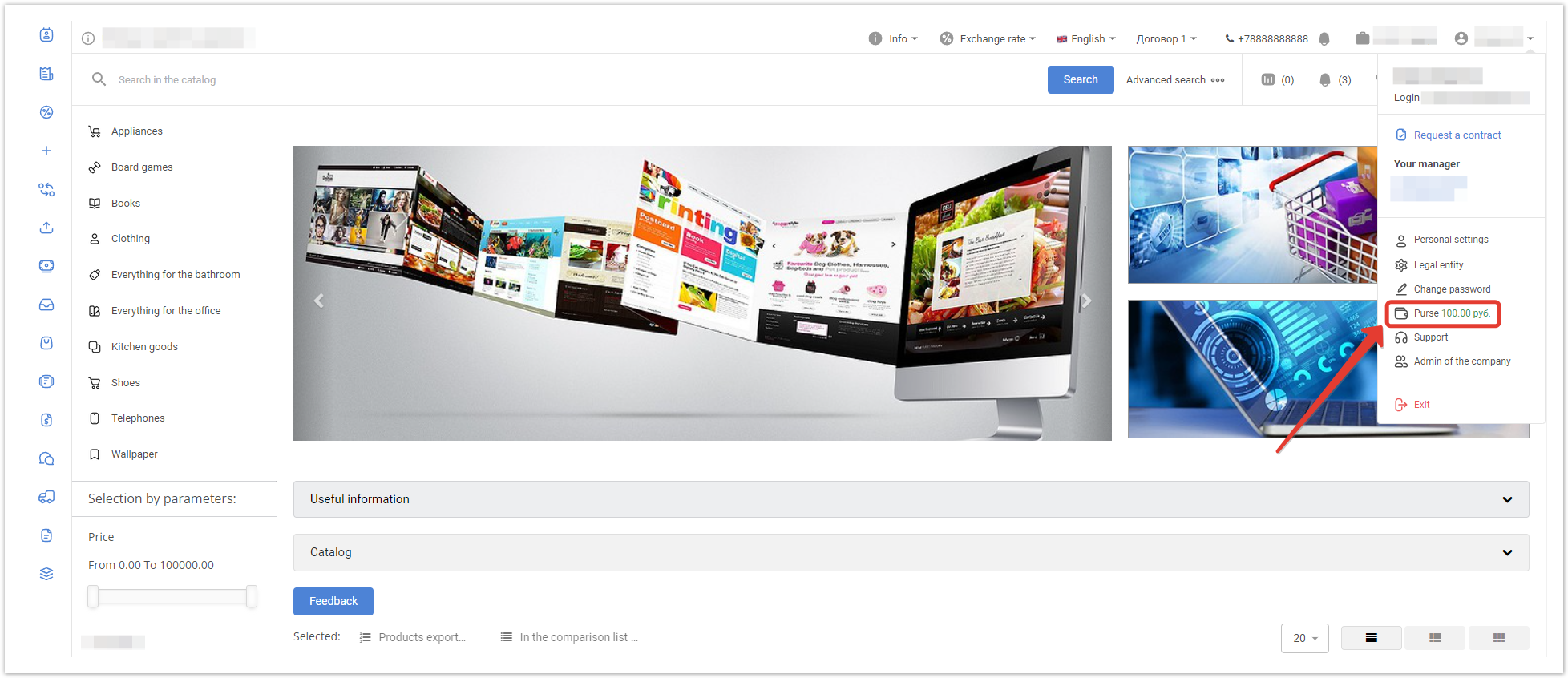 Upon transition, the user will have access to the functions:
Replenishment of a wallet through an online gateway.
View operation history.
Personal wallet number.

The user can select an internal wallet as a payment method. In this case, funds will be debited from his account in the amount of the order amount.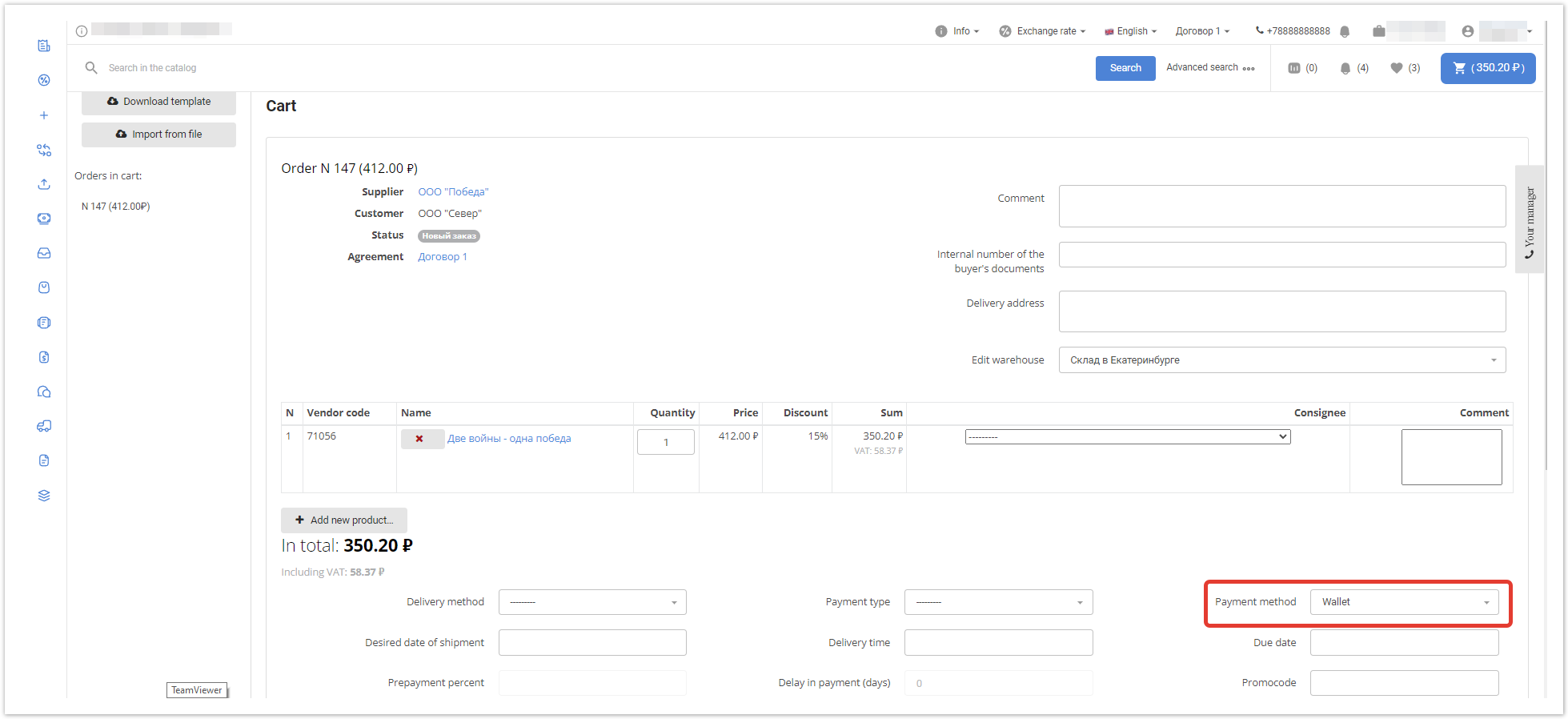 Also on the portal will be added a separate role for the administration of wallets - the cashier.
The cashier has the ability to replenish and write off funds from the account, as well as view the daily transaction history.

In the administrative panel, the Inner Wallets block will be added, where you can assign cashiers and administer user wallets.