Skip to end of metadata
Go to start of metadata
Feedback forms are used to communicate users on various issues using email letters.
To create a form, go to the "Feedback Forms" section in the administrative panel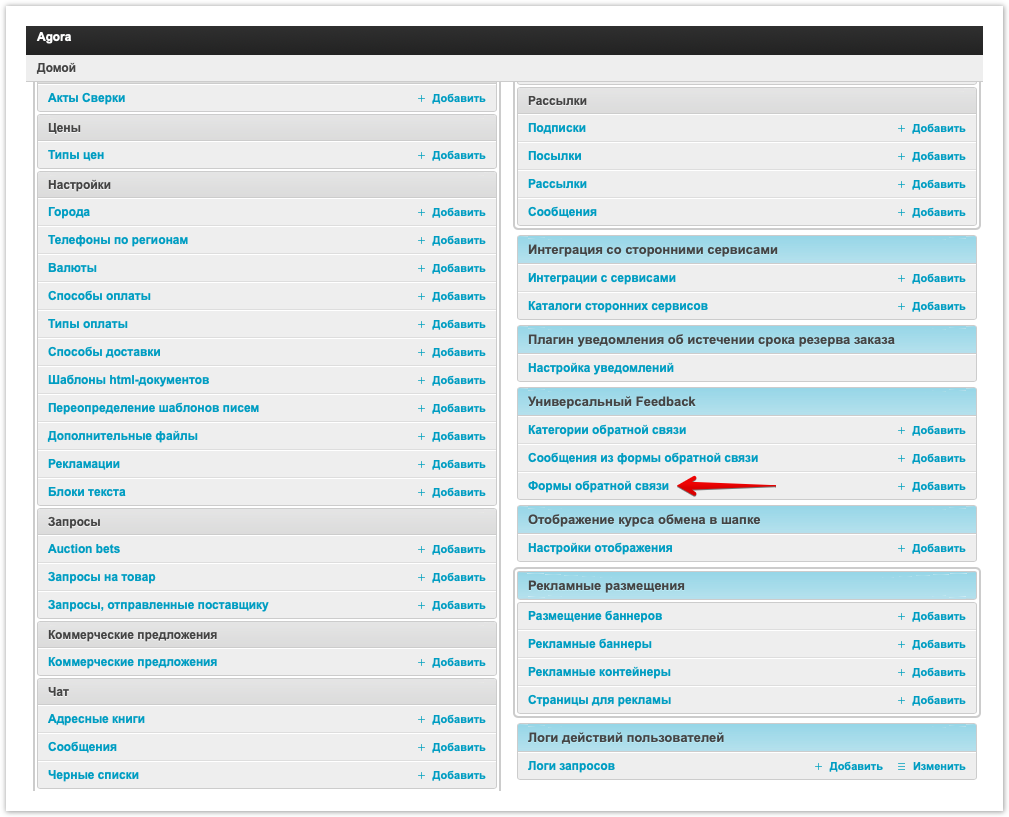 This page displays previously created forms that you can go to and edit.
To create a feedback form, you must click on the button "Add feedback form", which is located in the upper right corner. 

The window that opens will contain the following fields:
1. Type of feedback - the place of the project where the button will be located. By default, there is a choice of two items: product page and catalog page.
2. Available categories - Used to select a specific category of feedback form. Each category can be "tied" to individual e-mail addresses to which messages will be sent.  
3. Name of the letter template - selection of the template in which the letter will be sent to email. You must specify the key to the letter template that was created earlier. The key can be found in the "Letter Templates" category in the project administration panel.
4. The text in the letter indicating the language. You can add additional static text to the body of the message.
5. The inscription on the button - used to customize the text of the button that will be displayed on the portal. 
6. Feedback window title - sets a static value (text) that will be displayed when the feedback form is opened. 
7. Additional description on the form. Under the name of the form, this description will be displayed.
8. The initial text of the message. A pre-filled feedback form. For example, "Delivery did not come by order number ..."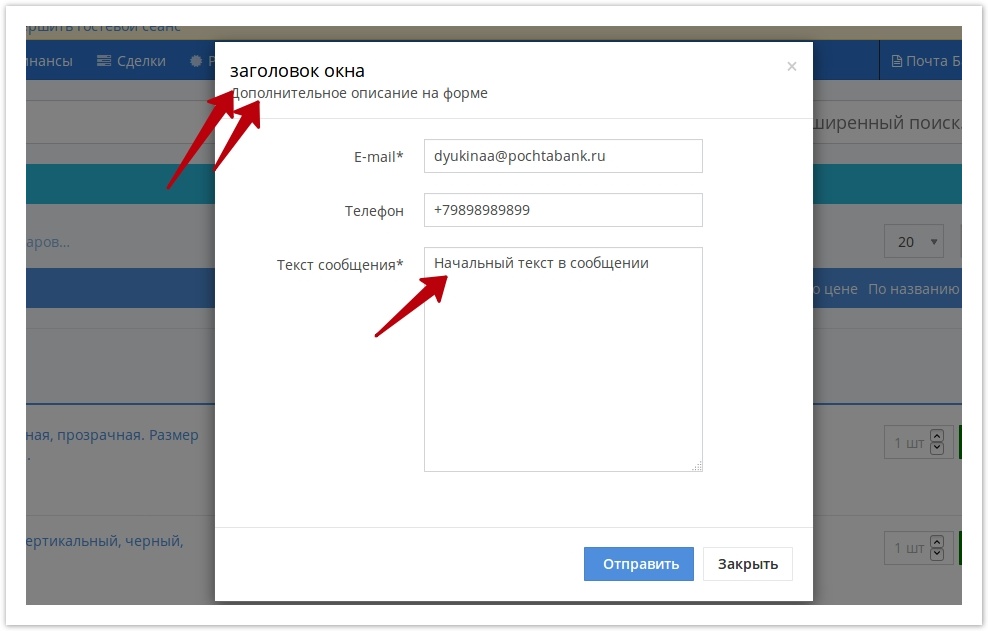 Messages sent through the feedback form are stored in the category "Messages from the feedback form"