Skip to end of metadata
Go to start of metadata
To create a product card manually, go to the My catalog section in a supplier's personal account and click the Add Product/Service button.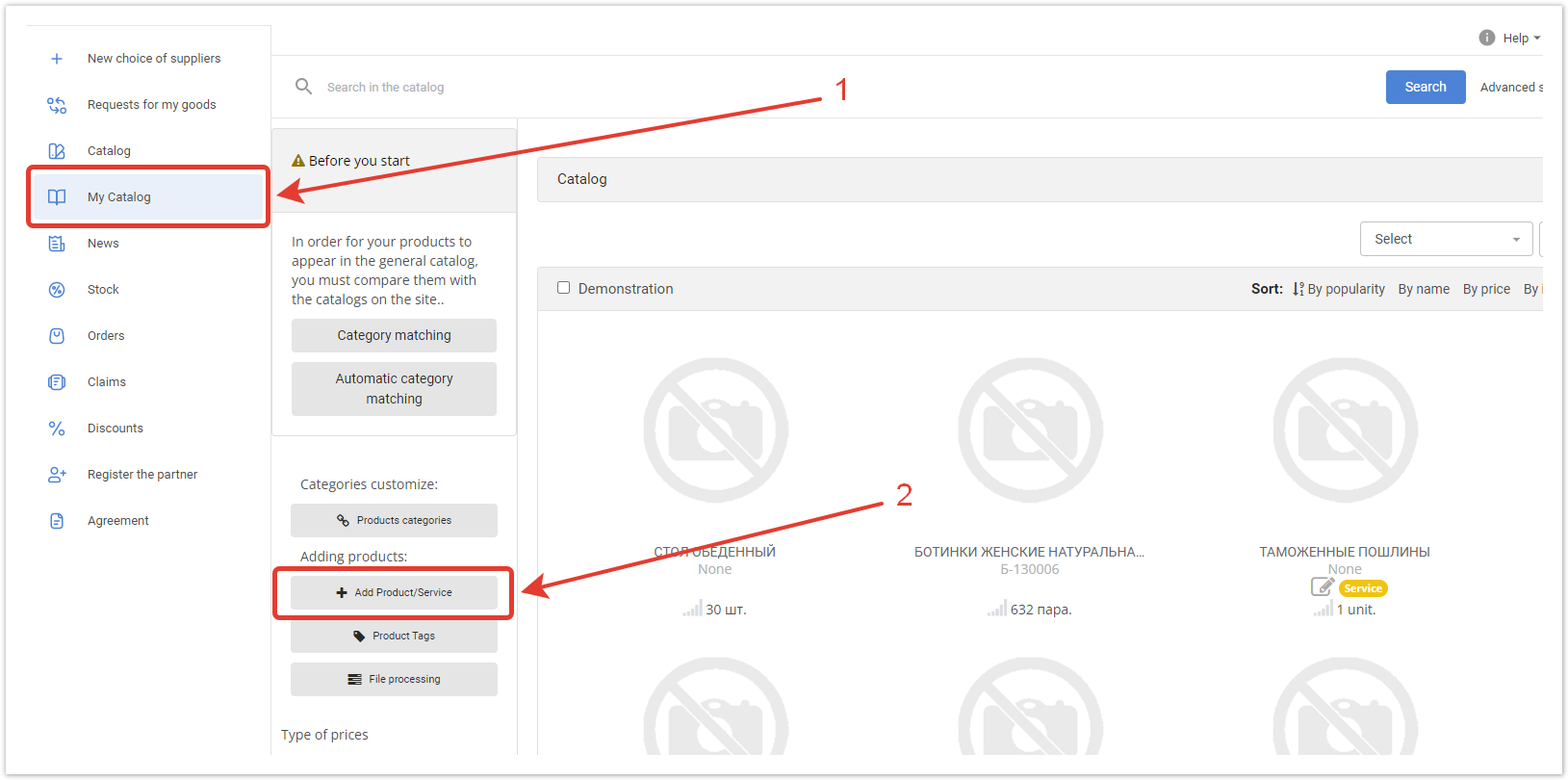 Then fill in the fields in the opened form:
Product/Service — the type of the added object;
My catalog category — the category of a supplier's ERP system, to which a product or service will belong (if the required category is not available, the categories of the Agora system will be displayed);
Price, Currency;
Title;
Vendor code;
Add to reference — functionality for projects like marketplace, connection of the product standards catalog is required (more about product standards — in this article);
Description — the text that will be displayed in the product card;
Product tags — select the necessary tags (configured in the admin panel in the Tagging products).
With templates you can assign a ready-made list of properties for the selected product category. Templates are created in advance in the administrative panel.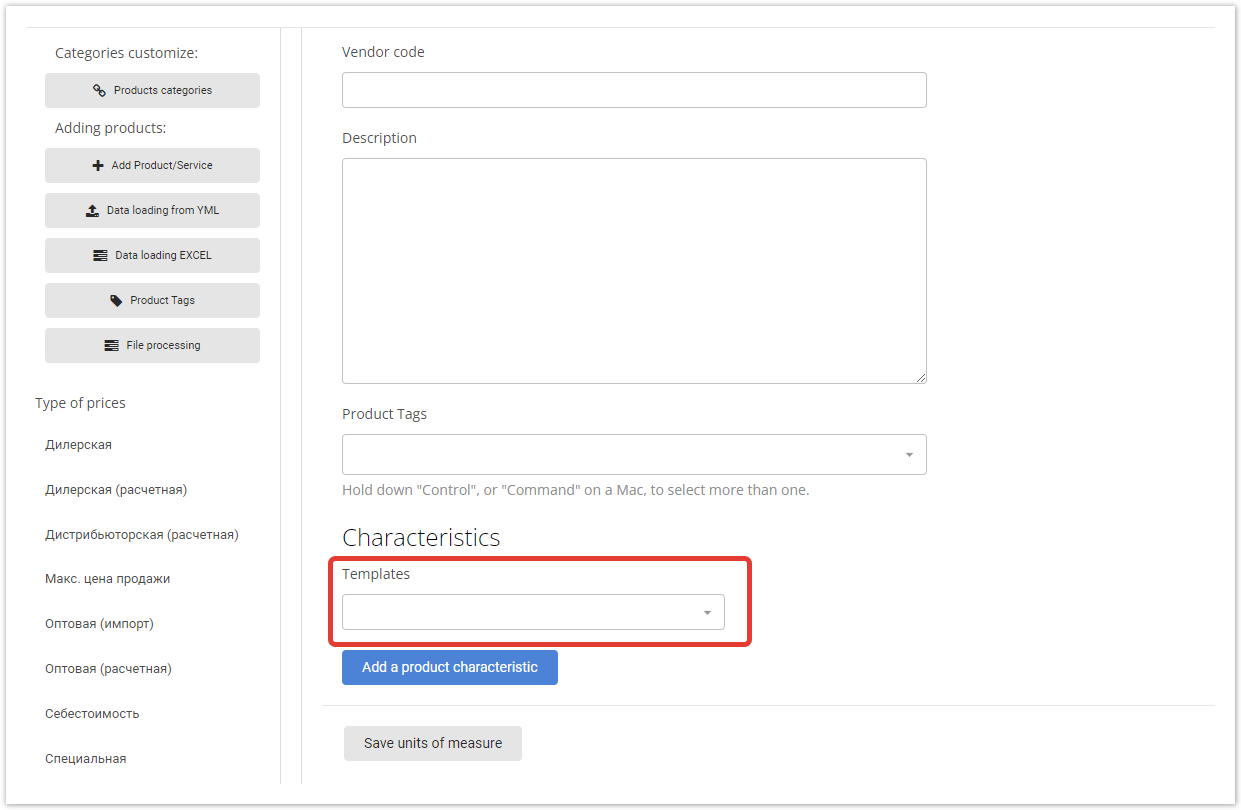 You can also set product properties and their values. To do this, click to the Add a product characteristic.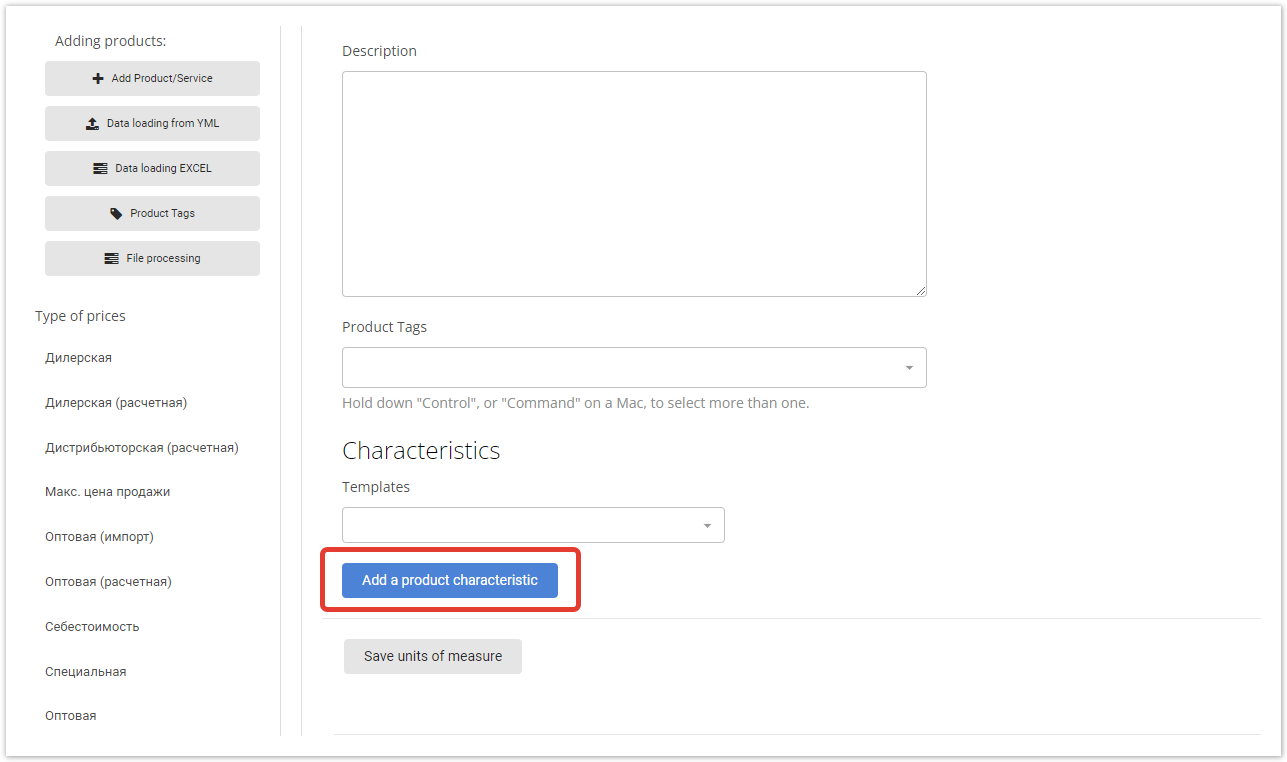 You can select multiple product features or delete them.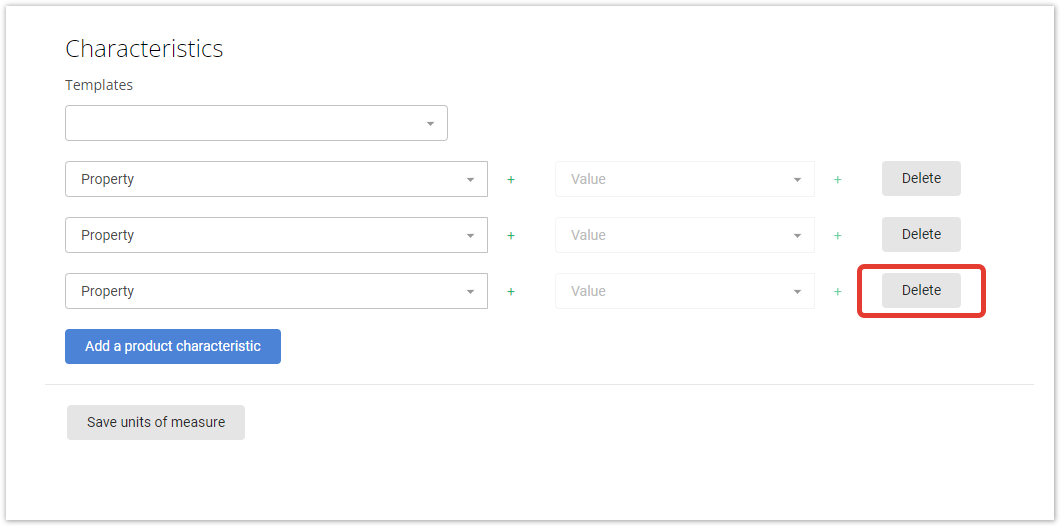 To fill in the units of measure for goods, you need to click the button Save units of meansure. Units of measurement can be: weight, volume, length, width and height.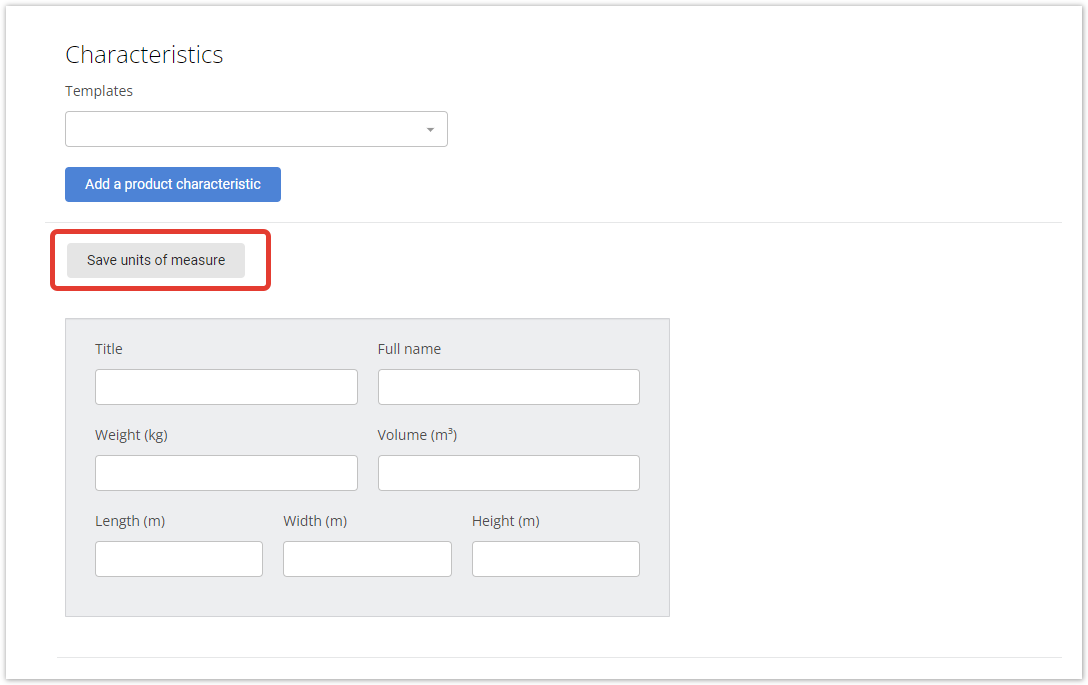 To specify the quantity of goods in warehouses, you must click on the Add balance button.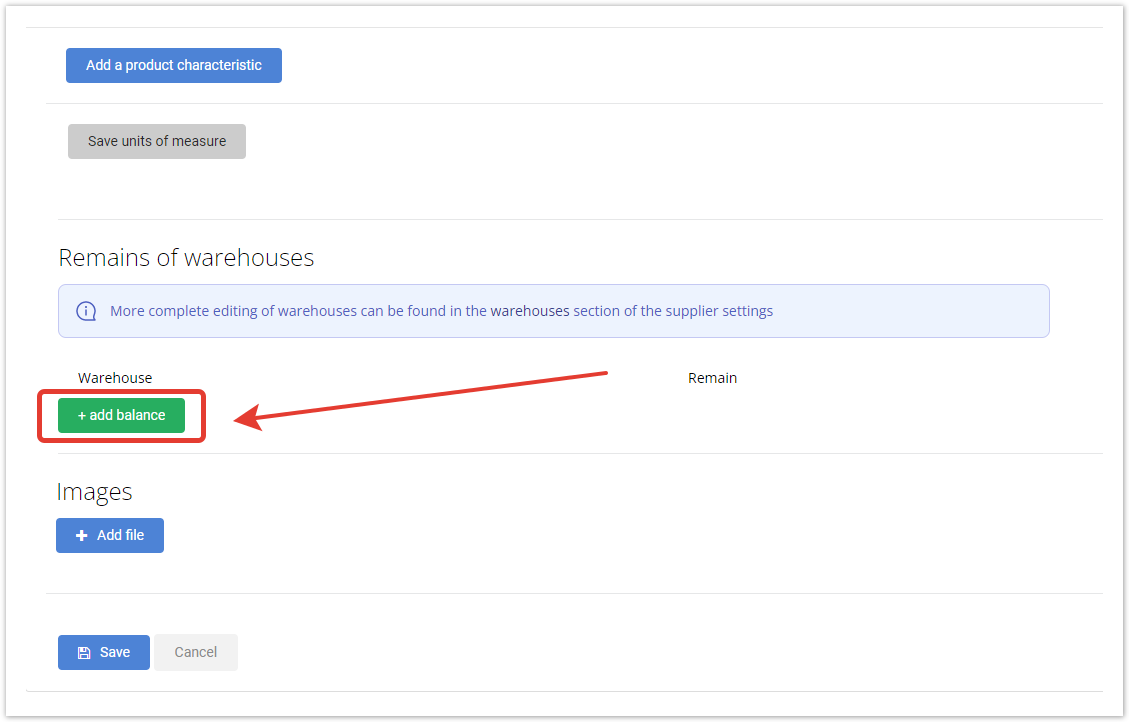 Then you need to select a warehouse and enter the quantity of goods in it. If the product is available in several warehouses, it is possible to add balances at each of them. To do this, click on the button Add balance. To create an additional warehouse, enter its name in the New warehouse field.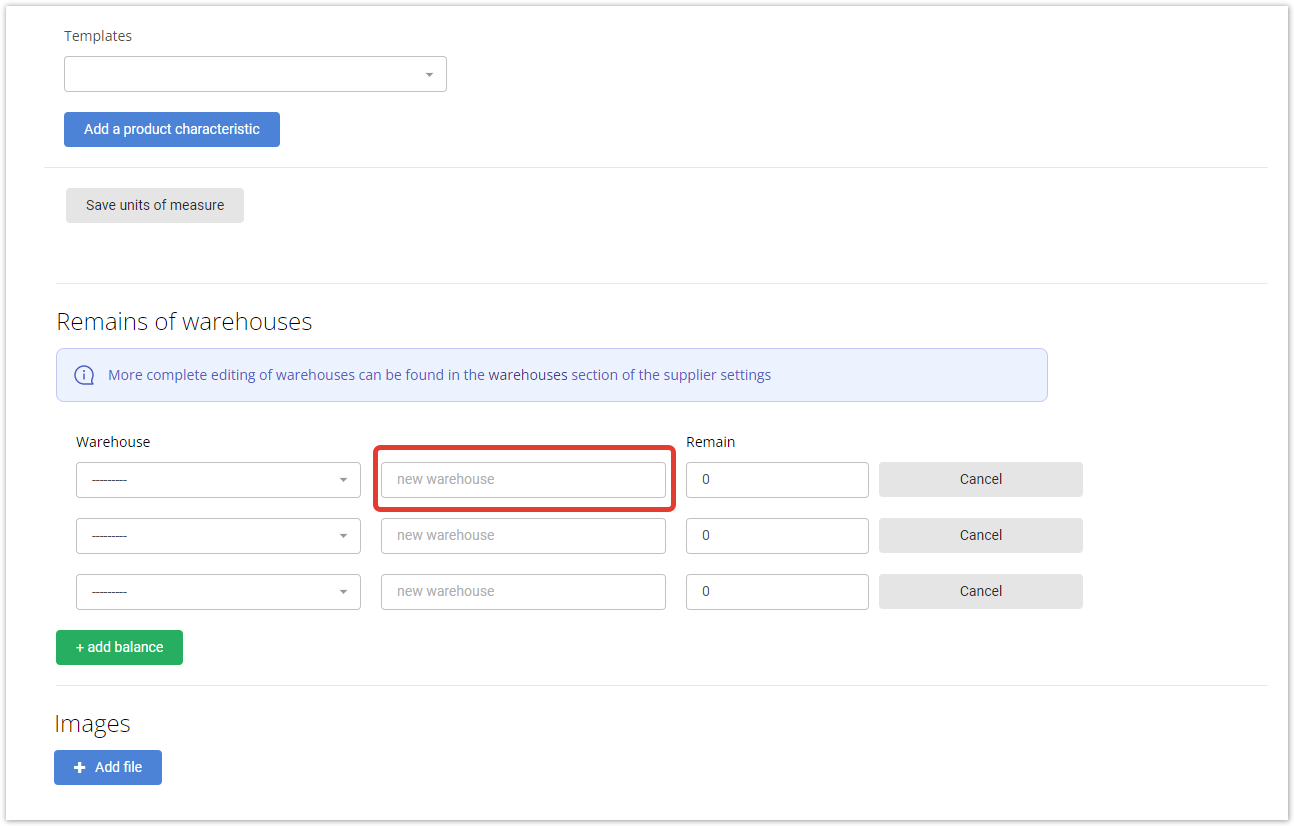 You can upload Image. File size should not exceed 15MB, file formats — *png, *jpg, *tiff, *bmp, *jpeg, *gif. It can be some photos. You can also delete unwanted photos.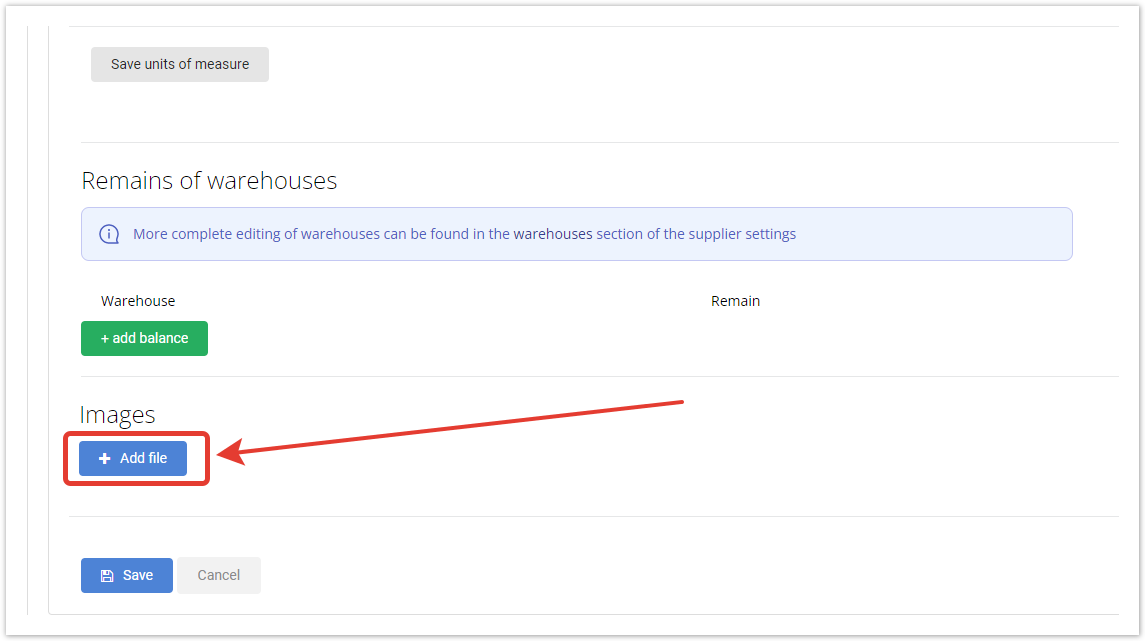 Click on the Save to publish the product in the catalog.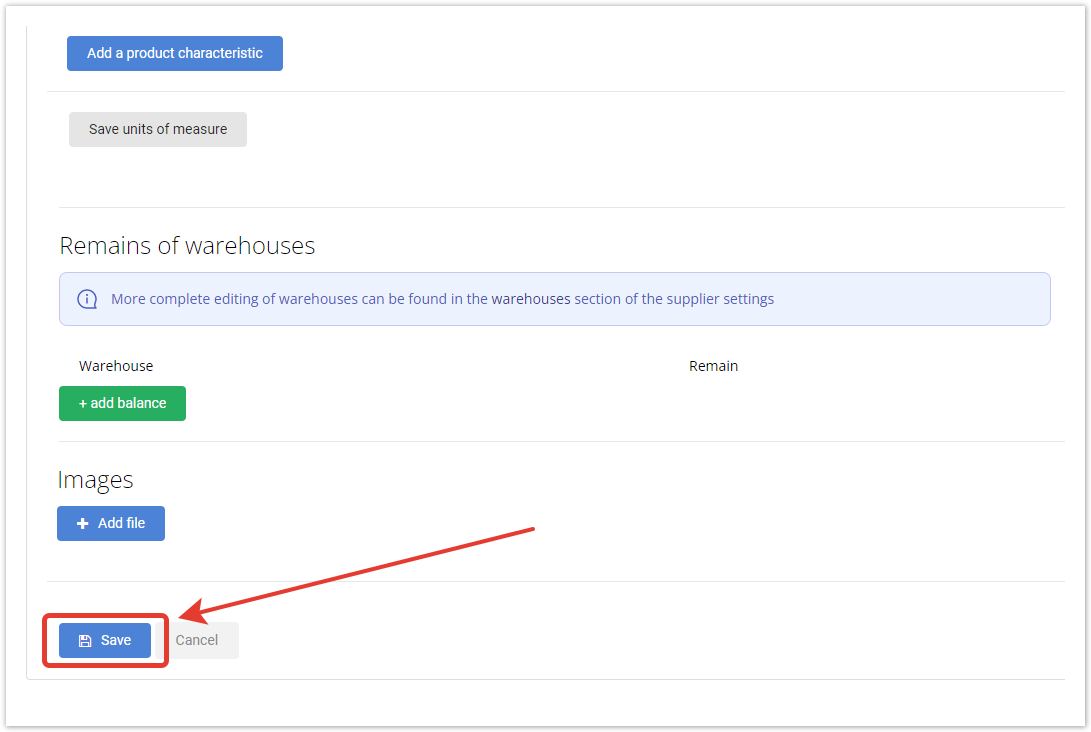 To delete a manually created product, find it in the My catalog section and click the edit icon

, then click the Delete button at the bottom of the page.