Skip to end of metadata
Go to start of metadata
This functionality allows the Buyer and the Supplier to exchange documents within the order. The capabilities of this functionality are described below. Users of the Buyer or Supplier can log in to their personal account and go to the Orders section: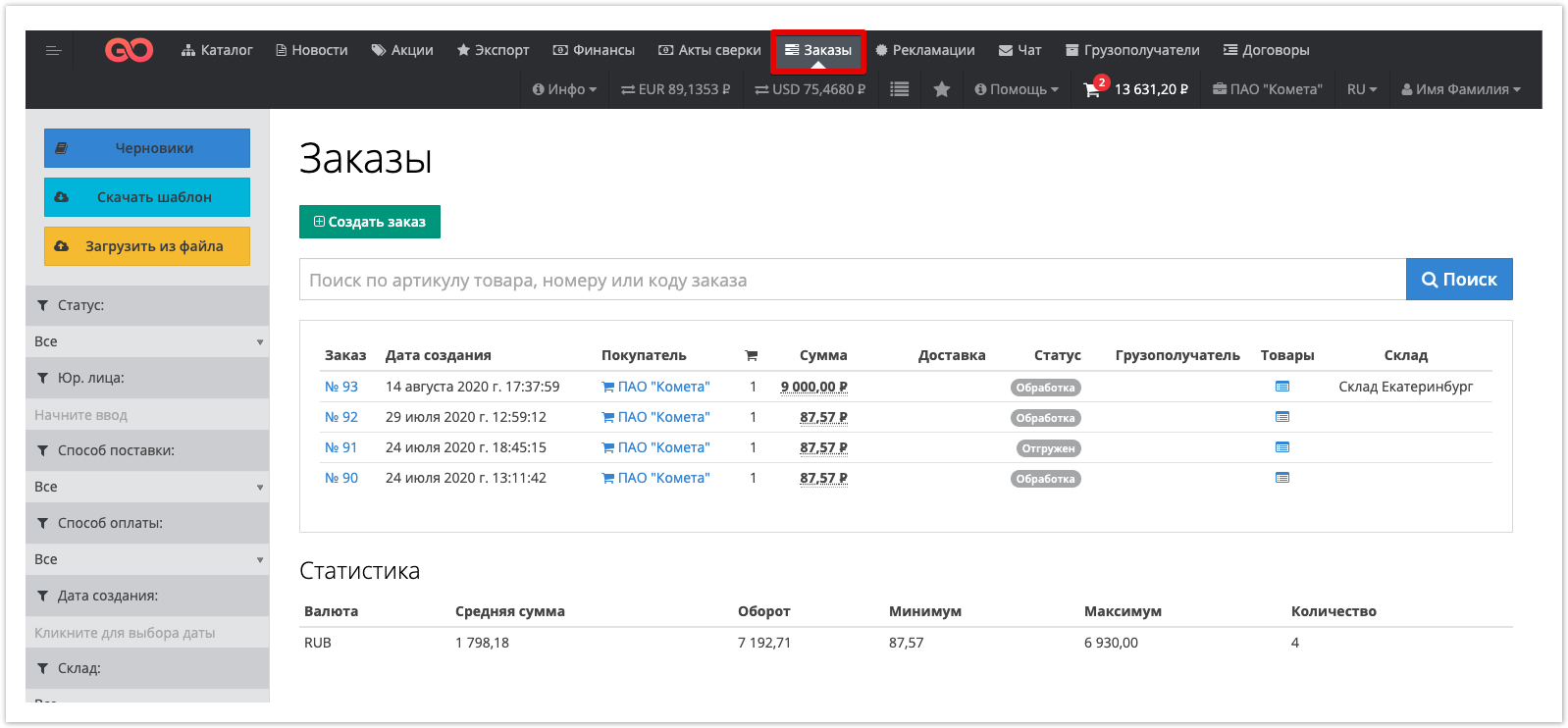 Then the user can go to the card of a specific order, within which it is planned to exchange documents:
The button "Attach a document" is available in the order card: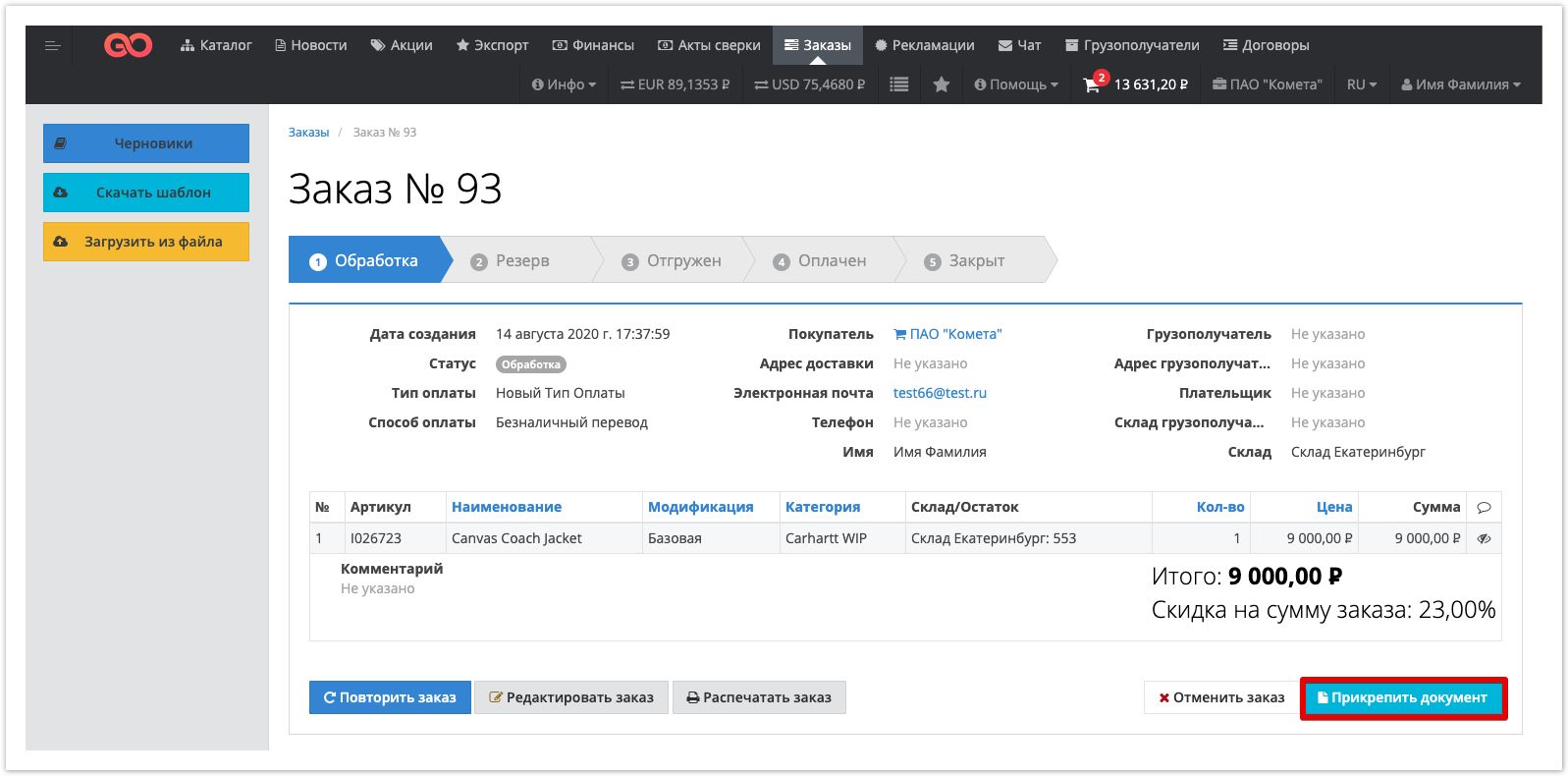 When you click on the "Attach document" button, a modal window will open with the ability to select a file to attach to the order on your device:

Specify the name of the attached document, select the file and click on the "Attach to order" button:

After that, the Order Documents section will be added to the order card, within which a list of all uploaded documents within this order will be presented. The documents will be available for saving on the computer by both the Buyer and the Supplier.