Skip to end of metadata
Go to start of metadata
It is possible to translate the Agora portal interface  into the required language, including products, categories. The list for choosing the language can be added: English, Spanish, Ukrainian, Chinese and others.
To change the interface language, select the desired language from the drop-down list: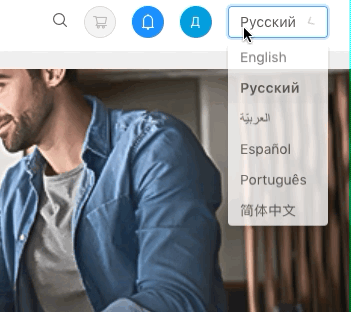 After selecting the desired language, the entire interface will be automatically translated.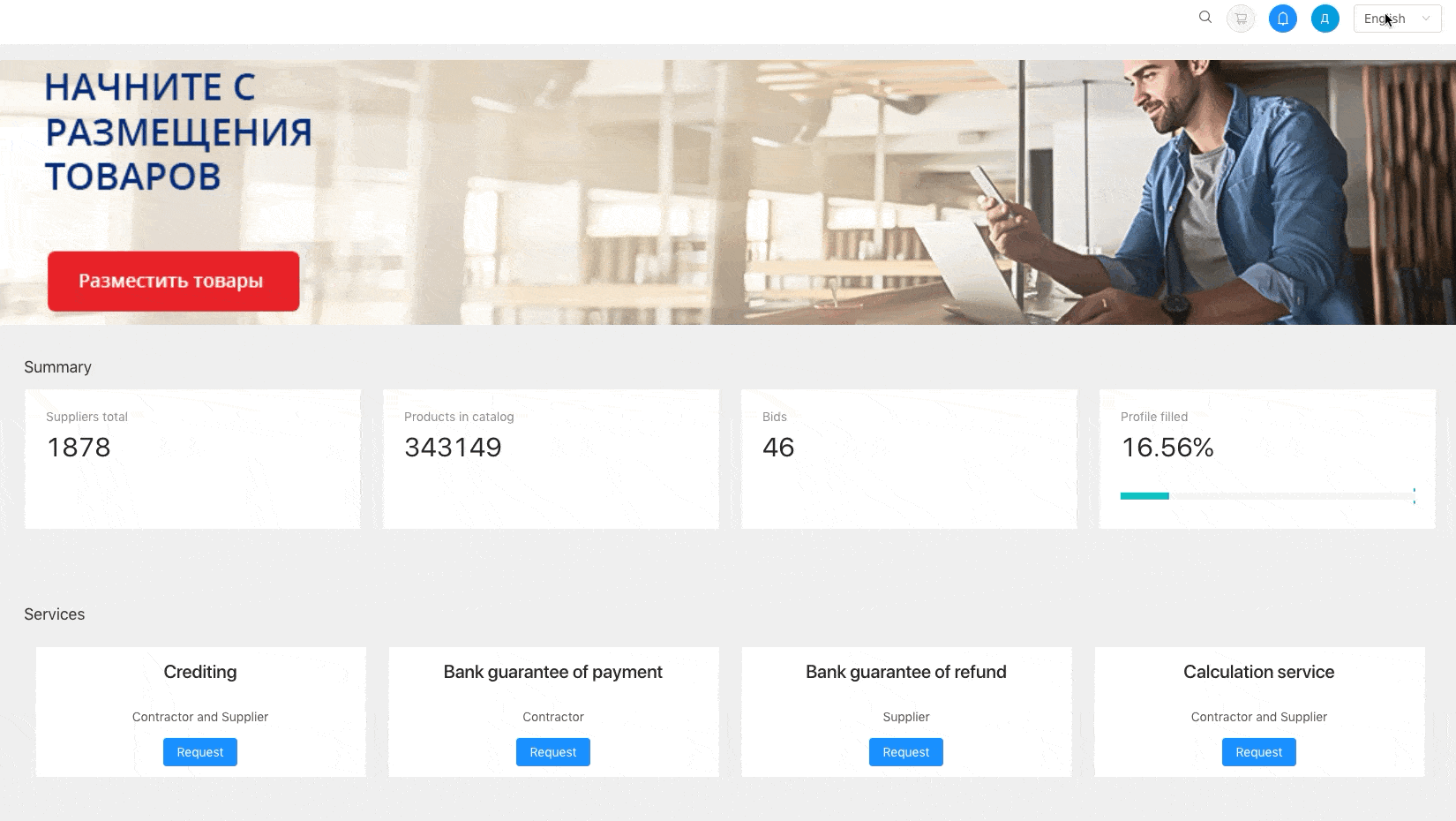 Please note that the displayed example uses a static banner with the text "Start by placing products", so this text does not translate when switching the language.

Switching the language entails the translation of all sections of the project.  
 An example of switching to Russian: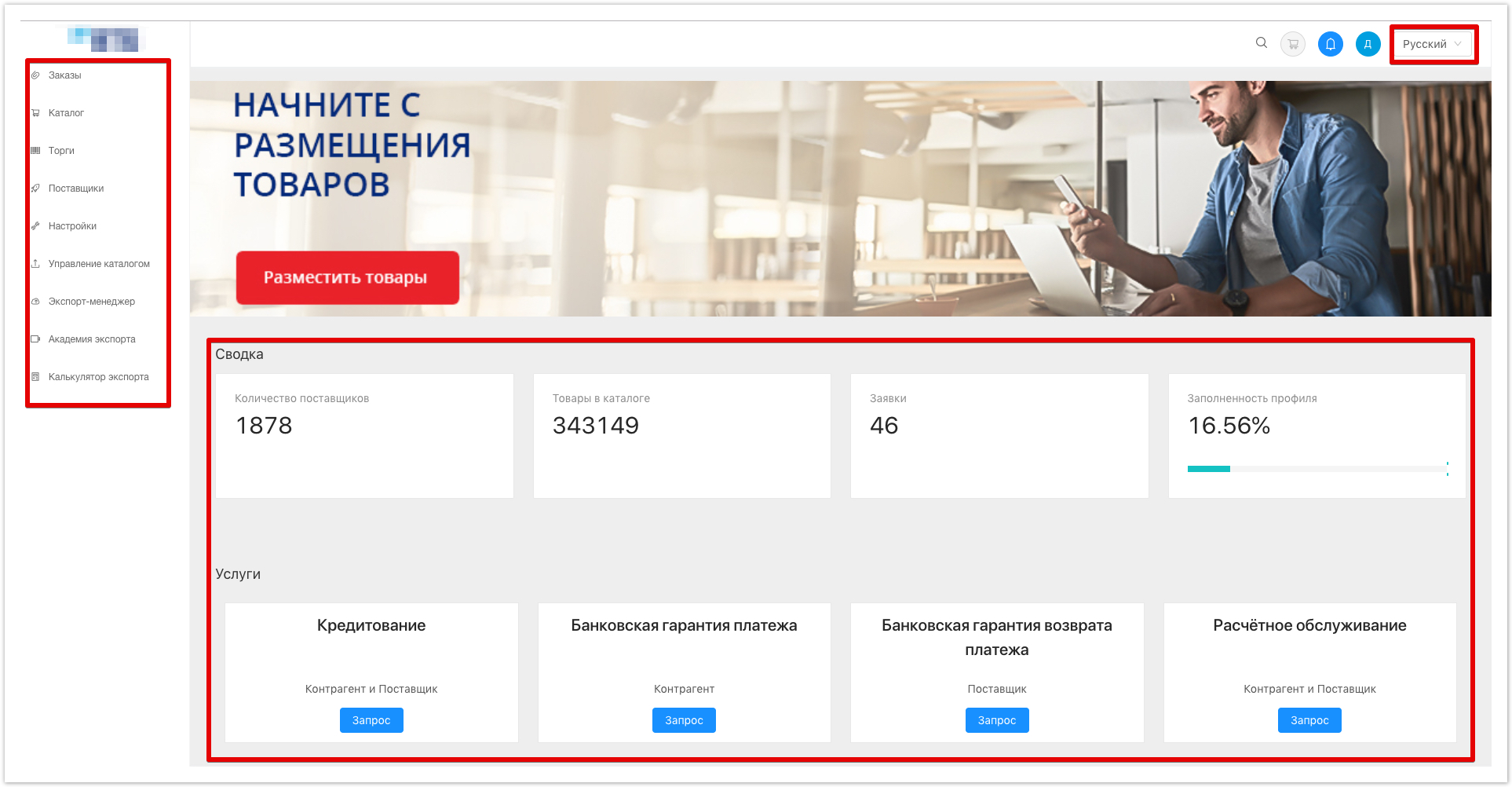 An example of switching to English: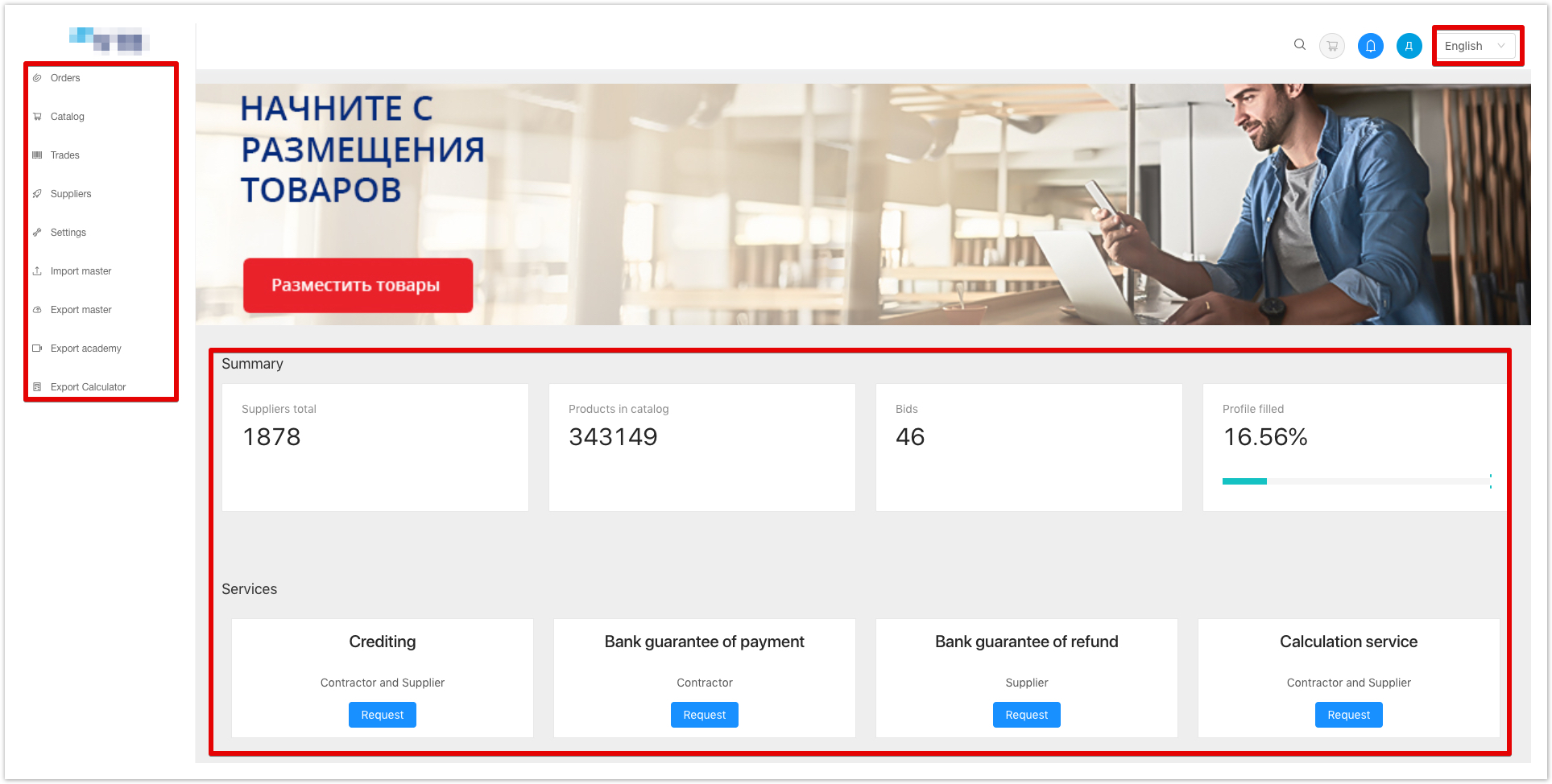 To add a language pack to your project, contact technical support:  help@agora.ru