Skip to end of metadata
Go to start of metadata
This functionality allows you to connect the payment system Yandex.Money, QIWI, PayMaster, MyKassa, RoboKassa, etc. to pay for orders from your personal account.
Customization is individual and is carried out at the project setup stage. If you need to use a virtual wallet after the implementation phase, please contact technical support: help@agora.ru
After connecting the payment system that accepts payments, in the Payment method section for the generated order, the item Cashless payment will appear indicating the payment system used: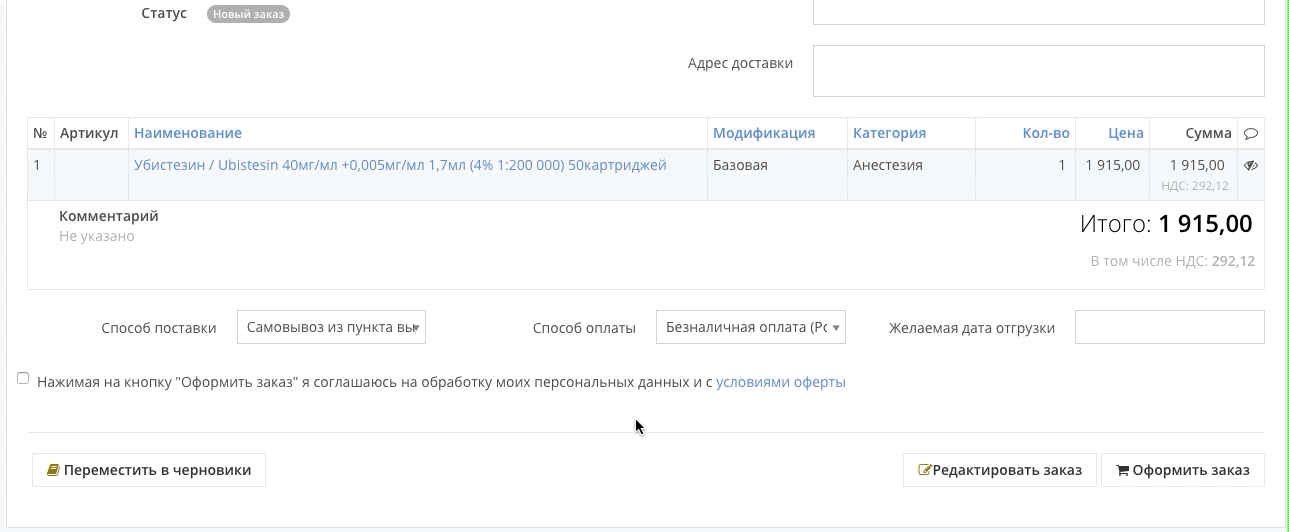 When choosing the appropriate payment method, check the box confirming consent to the processing of personal data and acceptance of the terms of the offer: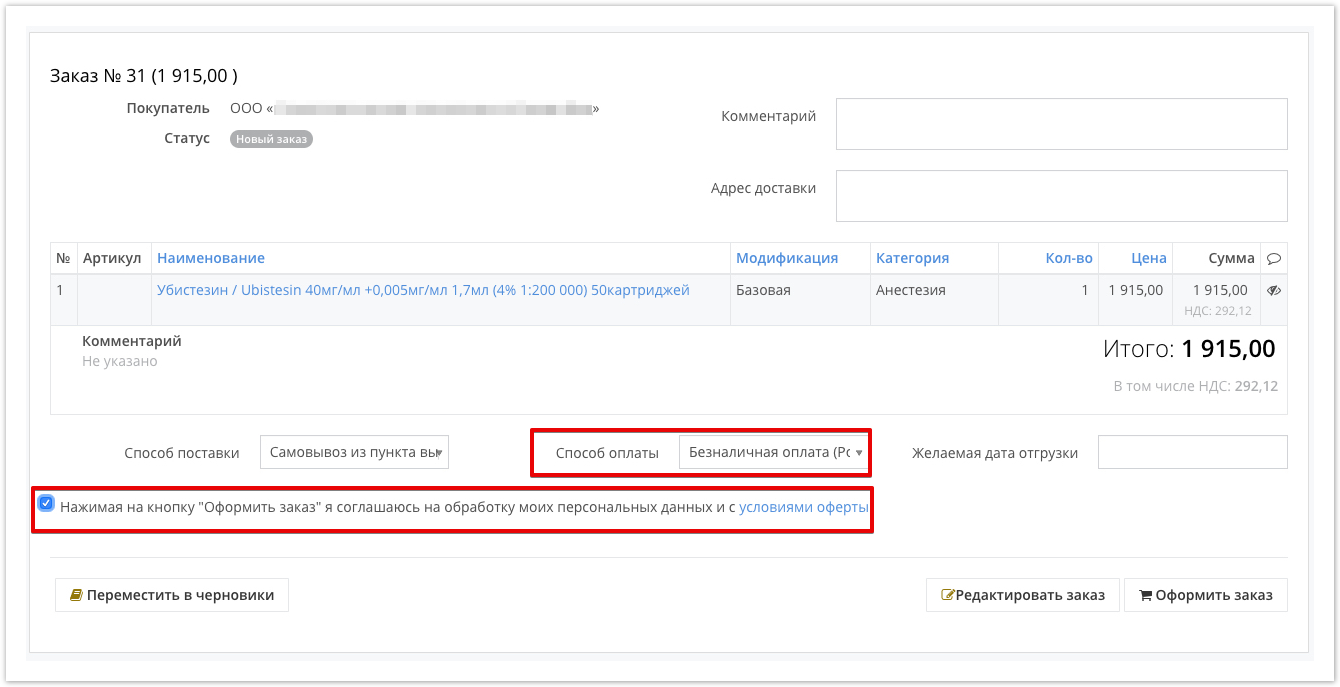 After clicking the Checkout button, you will be redirected to the payment system page. In our case, this is RoboKassa: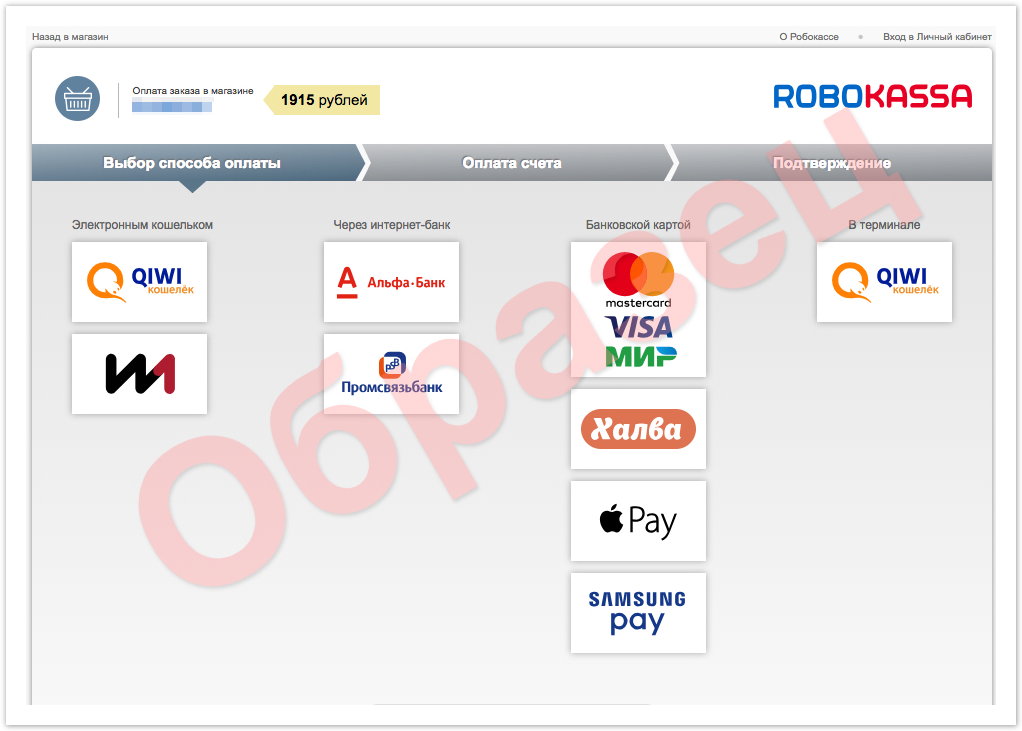 In the window that opens, select any payment method, for example, Bank card. After that, you will go to the page where you need to specify the card details: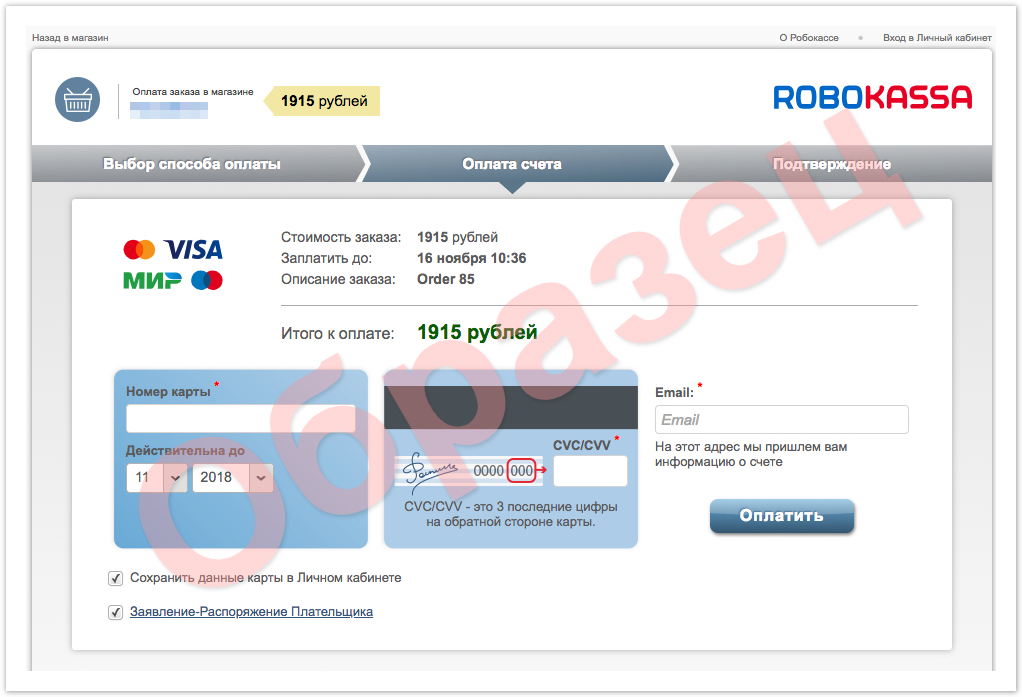 Indicate the details for payment and click the Pay button, after that you will go to the payment status page: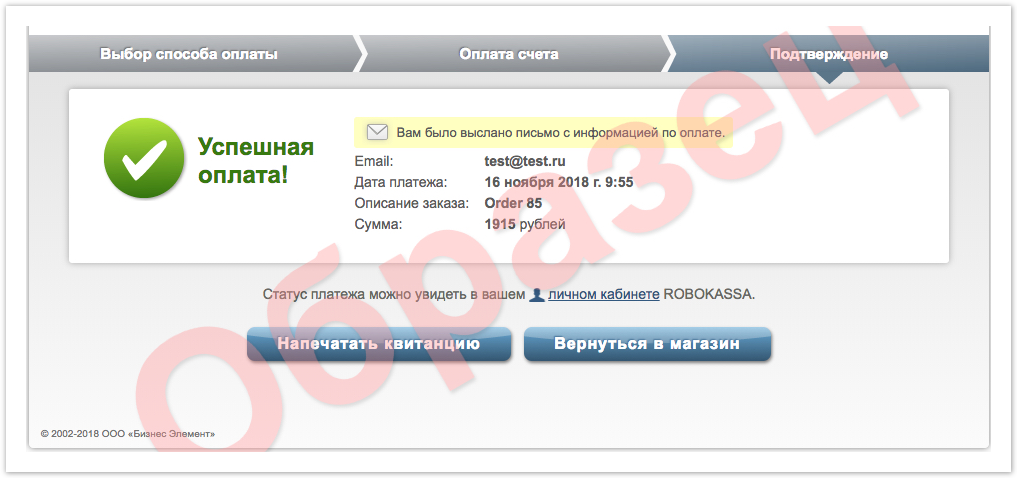 On the payment status page, it is possible to return to the store and print the receipt by clicking one of the appropriate buttons: Return to the store and Print the receipt.