...
Sv translation
Panel
If you need to discuss issues related to specific orders, you can use the opportunity to exchange messages in the product card. For example, when the order has already been formed, but there have been changes in the delivery conditions or if there are questions about the placed order.
The form of communication between the supplier and the counterparty contractor is located at the bottom of the product card:
Image Removed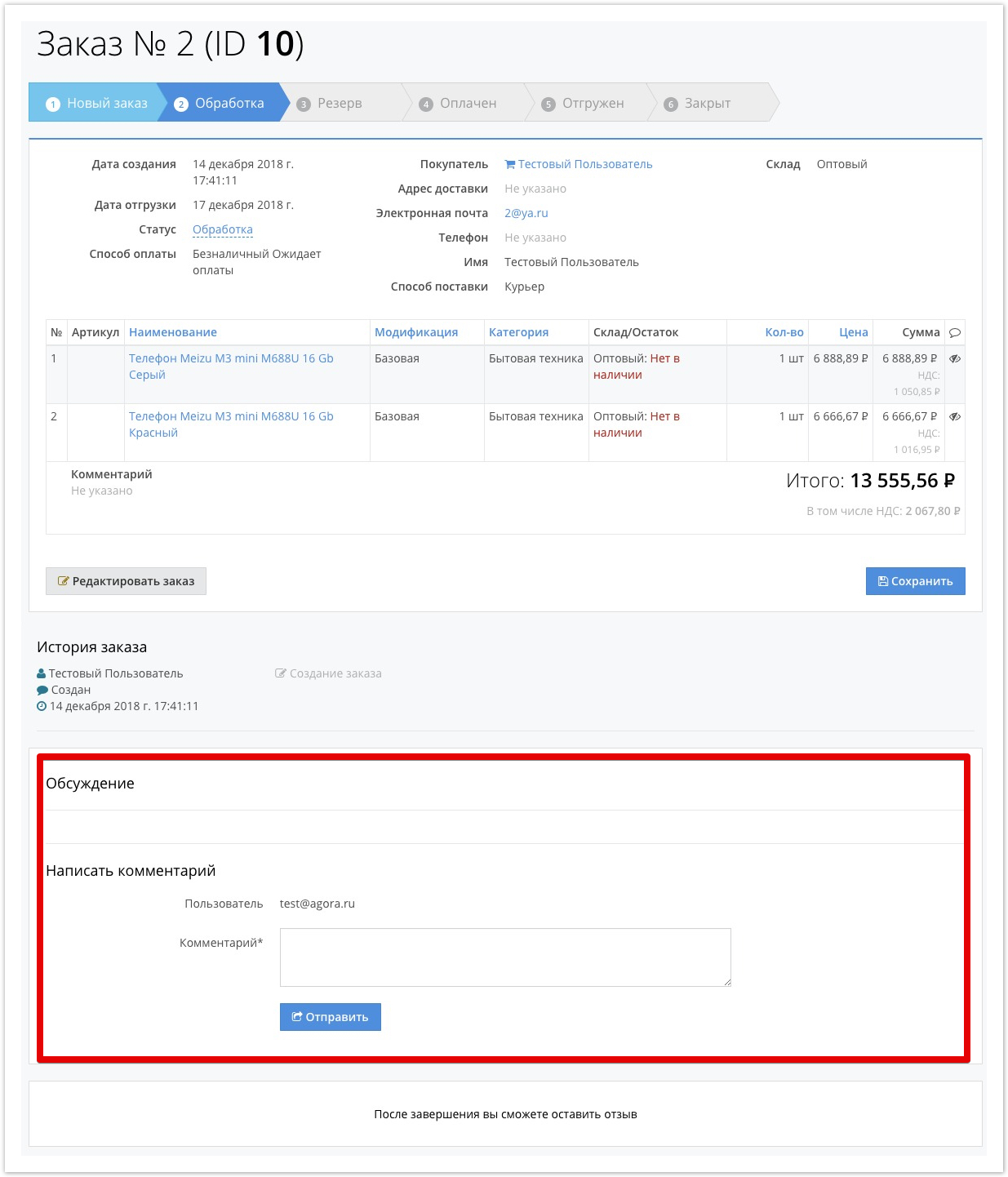 Image Added
Comment on the order in the field of the same name will be available to the supplier and counterpartycontractor:
Image Removed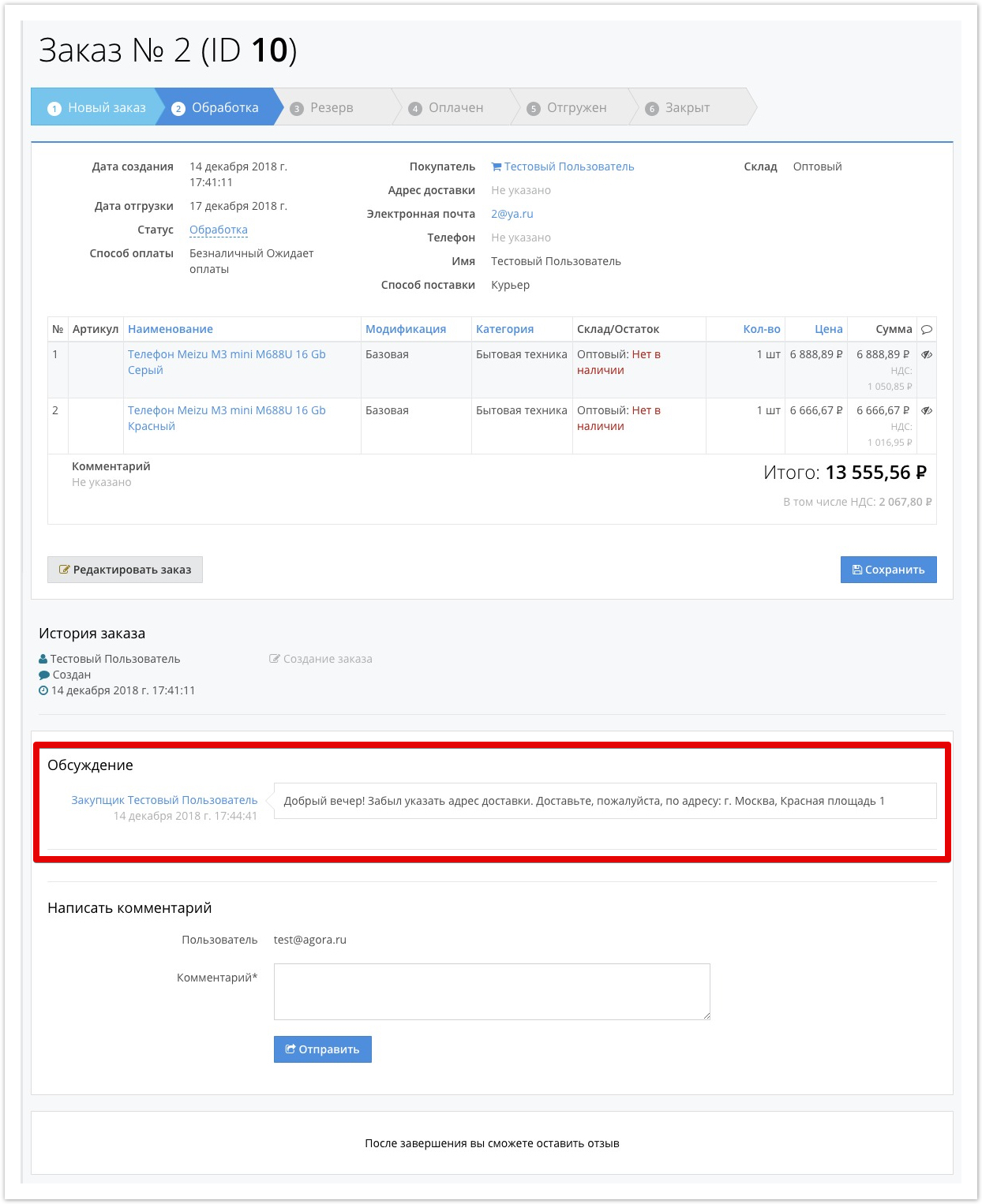 Image Added
The user who left a comment on the order has the opportunity to edit it by clicking on the Edit button, or adding a new one.
Image Removed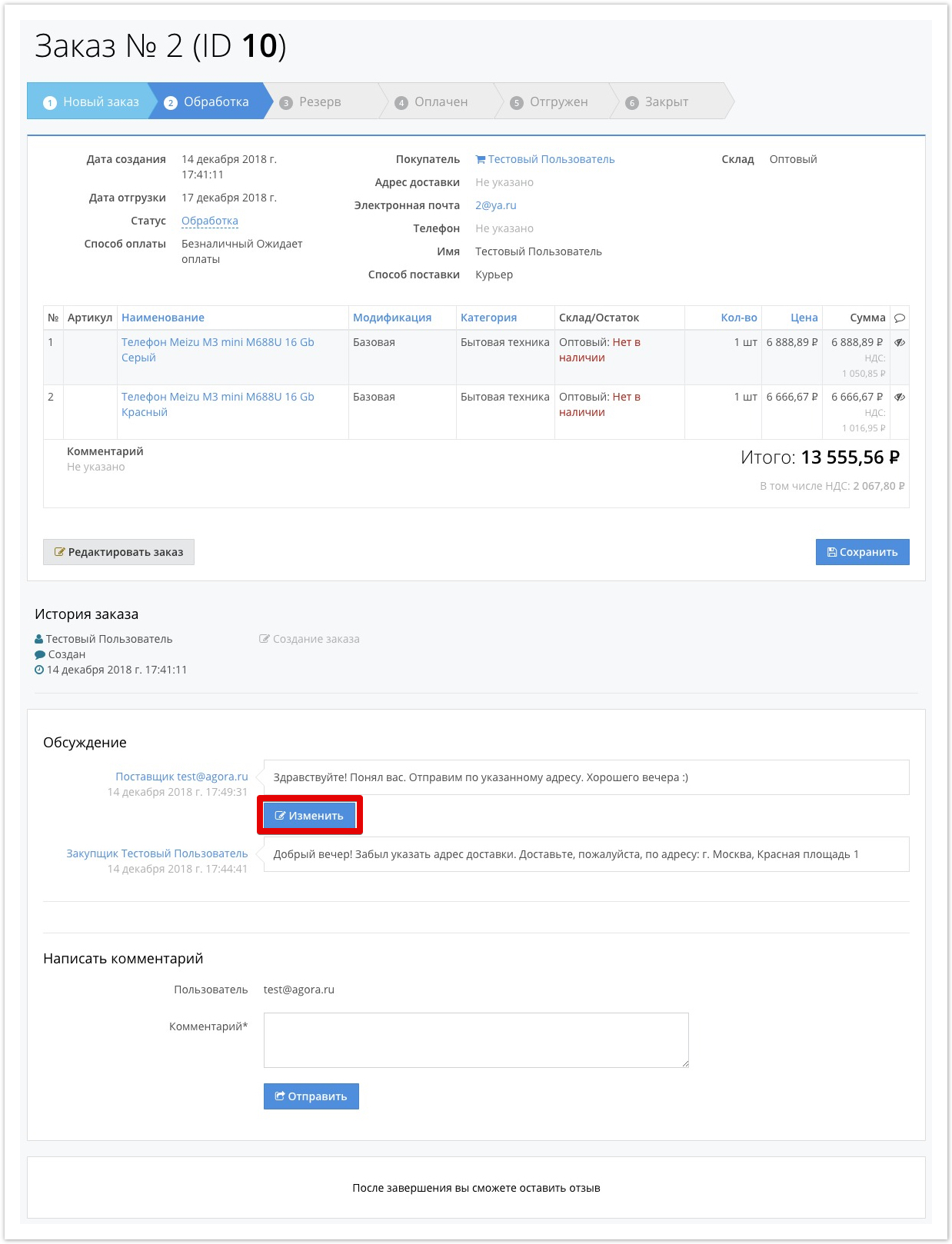 Image Added